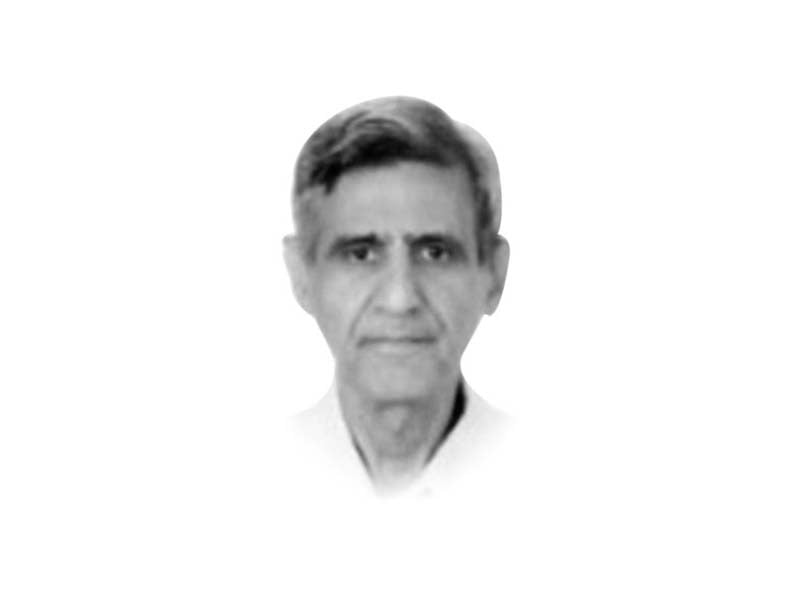 ---
The recent political developments in Pakistan have at least clarified a lot of ambiguities about the direction our country is heading towards. The whisper is becoming resounding that Imran Khan had to chew his words on the resolve of establishing the writ of the state in dealing with TLP. Understandably, the slogan TLP uses as a driving force in its rank and file is so potent, resonant and sacrosanct that none can dare to differ, defy or deny their philosophy of politics so craftily constructed. I wonder what Allama Iqbal had really meant when he conceived this verse: Jalal e badshahi ho ke jamhoori tamasha ho; juda ho deen siyasast sai to reh jati hai changezi. Otherwise, we all know for sure that Allama was dead against the traditional mullayat, peeri, faqeeri and mazaar parasti. Even Ruhollah Khomeini had said: "Islam is politics or it is nothing." But I don't intend digging too deep into the philosophy of contemporary religious thought across the divide. Late Khadim Hussain Rizvi was a gifted demagogue and a high caliber cognitive scientist. The religious cum political party established by him is all set to become a major political player in Pakistan in the years ahead. Seldom does it happen that the sudden exit of the founding leader of a party does not leave any vacuum of his leadership and legacy which in this case has been instantly filled by his son, Saad Hussain Rizvi, recently released from jail by the government. Don't get surprised if you see an electoral alliance between PTI and TLP in the next general elections. Even the bill passed in the parliament giving rights to the overseas Pakistanis to cast their votes in the elections is likely to benefit PTI in having a fairly large constituency of fresh electoral support.
The political and state structure in Pakistan is historically under the siege of an elite class which has made deep ingresses in all key elements of the country's functional apparatus. Consequently, the rotten and amoral structure of the state needs to be completely obliterated first and then reconstructed anew if Pakistan has to become a self-reliant, prosperous and civilised nation in the world. Noam Chomsky has rightly maintained in one of his discourses: "I think it only makes sense to seek out and identify structures of authority, hierarchy, and domination in every aspect of life, and challenge them; unless a justification for them can be given, they are illegitimate, and should be dismantled to increase the scope of human freedom [and development]." I personally feel that the scourge of religious fanaticism and other kinds of terrorism within our country is actually an outcome of the increasing gulf between the haves and the have-nots resulting from a prolonged economic disparity and deprivation amongst the common people. A new social contract between all stakeholders is the battle cry of the day or else the country will continue to face an existential threat.
The economy in Pakistan is in shambles. It would be unjust to attribute the cataclysm to Imran Khan except that he misread the pitch after winning the toss on the container and electing to bat. Yet the captain has to take the blame for picking up a team of relu kattas, except for some, if I were to use one of his own cricketing jargons. IMF is coercing Pakistan to legislate and provide an unheard-of constitutional immunity to their appointed Governor and his institution in the garb of autonomy and independence which even our own President and the Prime Minister do not enjoy. The free float of the rupee against the dollar and whimsical determination of the interest rate will prove economic tools of mass destruction apparently in the hands of Reza Baqir acting as a loose cannon for IMF. It is much better that we now stop knocking at the door of IMF and face the shortage of greenbacks through homegrown remedies. I have stopped listening to Imran Khan's hollow solace when he says ghabrana nahi he. But this qitah by Faiz does assuage the bleeding heart: go sab ko baham saghar o baada to nahin tha; ye shahr udaas itna ziyada to nahin tha: galiyon mai phira karte thai do chaar divane; har shakhs ka sad chaak labada to nahin tha.
Published in The Express Tribune, November 27th, 2021.
Like Opinion & Editorial on Facebook, follow @ETOpEd on Twitter to receive all updates on all our daily pieces.
COMMENTS
Comments are moderated and generally will be posted if they are on-topic and not abusive.
For more information, please see our Comments FAQ