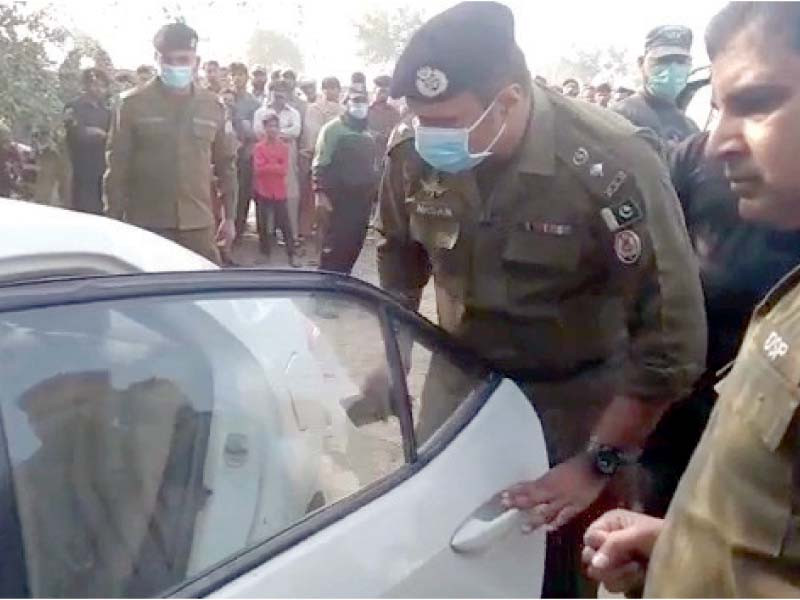 ---
LAHORE:
An unidentified person attacked and issued death threats to the wife of journalist Ahmad Noorani – Ambreen Fatima – in Lahore on Wednesday, according to a police report.
Ambreen, who is also a journalist and associated with a local Urdu daily, lodged a first information report (FIR) with the Ghaziabad police station.
Ambreen told the police in the complaint that she came under attack when she left home along with her children at 8pm on Wednesday.
"An unidentified person from the nearby street came up to my car and hit the vehicle's windscreen multiple times with an iron object ..," she said.
She added that the accused also hurled death threats before fleeing the scene.
"I am a journalist and have no personal enmity with anyone," she said in the complaint.
The Punjab police without disclosing the identity of the complainant confirmed that the female journalist was attacked in the provincial capital.
Also read: US firm says receiving threats over analysis of Nisar's alleged audio clip
In a tweet, the spokesperson said the police immediately took the action soon after the victim visited the police station and a case against the suspect was registered.
"Teams led by the concerned SP are working to identify and arrest the accused with the help of CCTV footages," it added.
Meanwhile, politicians and journalists condemned the attack and called upon authorities to take action against the culprits.
PML-N President Shehbaz Sharif said that the incident should be investigated at the highest level and the perpetrators should be severely punished as per the law.
"In this darkest and worst period for journalism, tactics like censoring columns and [TV] programmes have become a norm which is destroying Pakistan's global image," he added.
Journalist Noorani has been in the spotlight since he recently published a controversial story along with a purported leaked audio conversation of former chief justice Saqib Nisar wherein he allegedly directed an unidentified person to sentence former premier Nawaz Sharif and his daughter Maryam.
The development came as Garret Discovery, a US firm that examined an alleged tape of the ex-CJP, has claimed it received a threatening call over its work to authenticate the audiotape.
"Today we received a call saying our lives are in danger and the same person said he is going to file in court against us for our work authenticating a file for Fact Focus. 1000+ calls and chat requests on our site. Threatening our team to obtain a different result is unethical," it said via Twitter on Wednesday.
However, the firm made no mention of where the call was made from.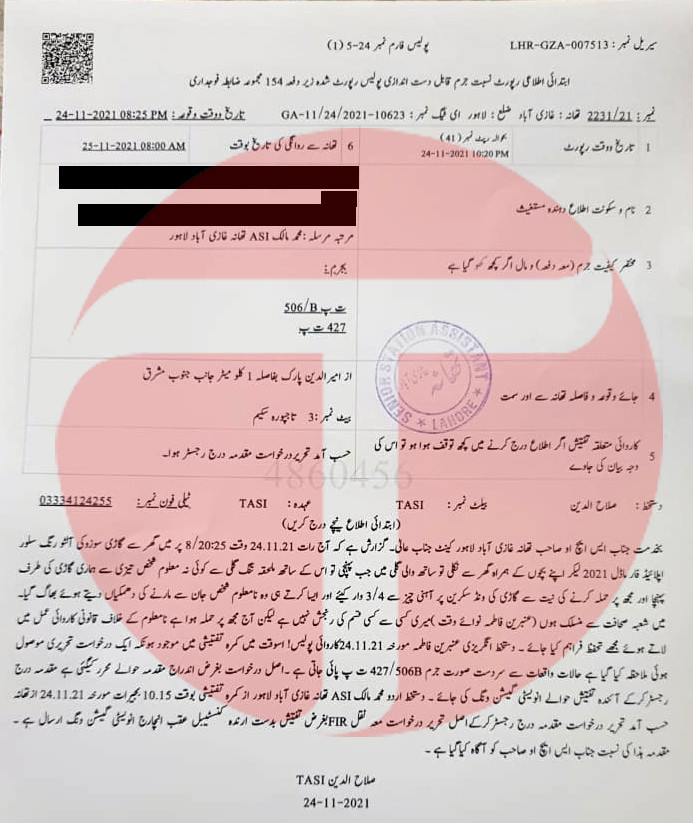 COMMENTS
Comments are moderated and generally will be posted if they are on-topic and not abusive.
For more information, please see our Comments FAQ