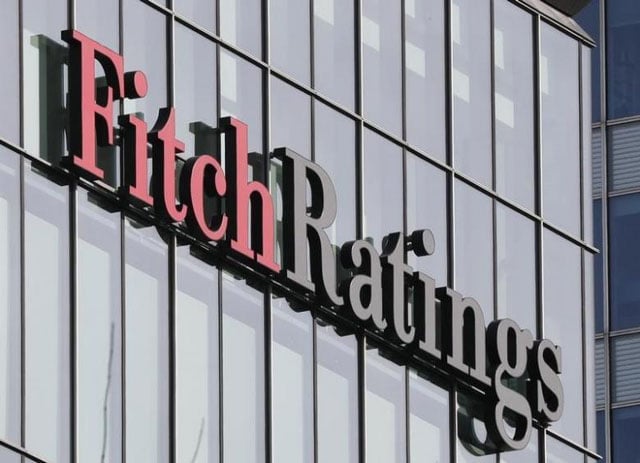 ---
KARACHI:
Fitch Ratings has said that Pakistan has improved its capacity to make international payments for imports and debt repayments by hiking the key policy rate to 8.75% and reaching a staff-level agreement with the International Monetary Fund (IMF) to regain access to external financing.
"Ongoing reforms, if sustained, could create positive momentum for the sovereign's 'B-' rating, which we affirmed in May 2021 with a stable outlook," the global ratings agency said on Tuesday in a commentary titled "Reforms and Financial Support Ease Pakistan Sovereign Risks".
It said that the flexible market-based exchange rate regime would help the country "to reduce its reliance on debt financing to balance its external account, which remains a credit weakness".
It found Pakistan's foreign exchange reserves doubling to $24.1 billion by the end of September 2021 from $12.6 billion two years ago.
It hoped that the reserves would help maintain the growth momentum partly through increased debt financing and partly through the surge in the country's foreign income.
However, the liquid foreign exchange reserves have dropped since mid-September, "which we believe may partly reflect debt repayment", it said.
"Nonetheless, political pressures could test the government's commitment to reform, particularly if inflation accelerates from its already high levels," it said.
"Fitch Ratings believes that Pakistan's recent policy adjustments and demonstrated access to external financing, as well as its commitment to a market-determined exchange rate, will offset rising external risks from the widening current account deficit."
A surge in global energy prices and a strong domestic recovery from the initial Covid-19 pandemic shock have placed additional strains on Pakistan's external position.
"The current account deficit in the ongoing fiscal year to June 2022 is set to be wider than our previous forecast of 2.2%."
The State Bank of Pakistan (SBP) on November 19, 2021 raised its policy rate by a significant 150 basis points to 8.75%, "pointing to rising risks related to the balance of payments and inflation".
The ratings agency believed that the external liquidity pressures should be manageable in the near term, despite the wider current account deficit, "given Pakistan's adequate foreign exchange reserves and success in accessing financing".
Pakistan's near-term financing efforts have been supported by Saudi Arabia, which plans to deposit $3 billion with the SBP and provide an additional $1.2 billion oil financing facility under a one-year support package.
The country's foreign reserves also received a $2.8 billion boost in August from the IMF's one-off global allocation of Special Drawing Rights (SDRs).
Published in The Express Tribune, November 25th, 2021.
Like Business on Facebook, follow @TribuneBiz on Twitter to stay informed and join in the conversation.
COMMENTS
Comments are moderated and generally will be posted if they are on-topic and not abusive.
For more information, please see our Comments FAQ