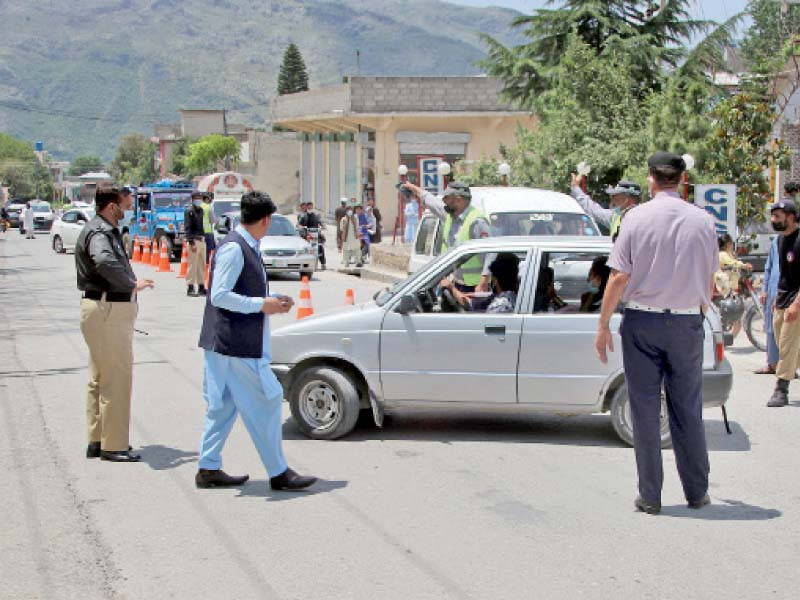 ---
MURREE:
The deployment of the baton-wielding 'Aman Force' in Malika-e-Kohsar Murree has been completed, before the start of the snow season in December. The 20-member force will assume responsibility on December 1.
Civil Defense Department (CDD) District Officer (DO) Talib Hussain said that members would be equipped with walkie-talkies, and that they will perform duties at three tourist spots. They include Murree GPO, Kashmir Point, and Pindi Point, he added. He said the force will take over in case of any fighting between tourists and local shopkeepers.
The DO said a ban had been imposed on the touts, who forcibly bring families to different hotels. He added that price magistrates had also been deployed to prevent overcharging during the snow season, while the hotel rents would be decided by the local administration. He said the rooms without heaters would be cheaper than those having heater and geyser facilities.
The rates of food items would also be uniform at tourist points, which will be imposed from December 1, he said.
CDD allows taser use
The CDD has allowed the peacekeeping force to use tasers on the locals if found misbehaving with the tourists. The CDD has also allowed the baton-wielding force to purchase the device.
The DO said they had devised a standard operating procedure (SOP) for the use of tasers. He said the device will not be used for elderly people and women, but only for shopkeepers, hotel staff, and touts harassing tourist families. He said the electric shock would be given on arms, legs, and shoulders only.
The DO added the tasers were also used by the police in foreign countries, after which suspects still retain their sanity. He said the people were intimidated by individuals carrying this device, and that it was effective in dispersing large crowds. Hussain said the force members would be given tasers within the coming 10 days.
Published in The Express Tribune, November 25th, 2021.
COMMENTS
Comments are moderated and generally will be posted if they are on-topic and not abusive.
For more information, please see our Comments FAQ