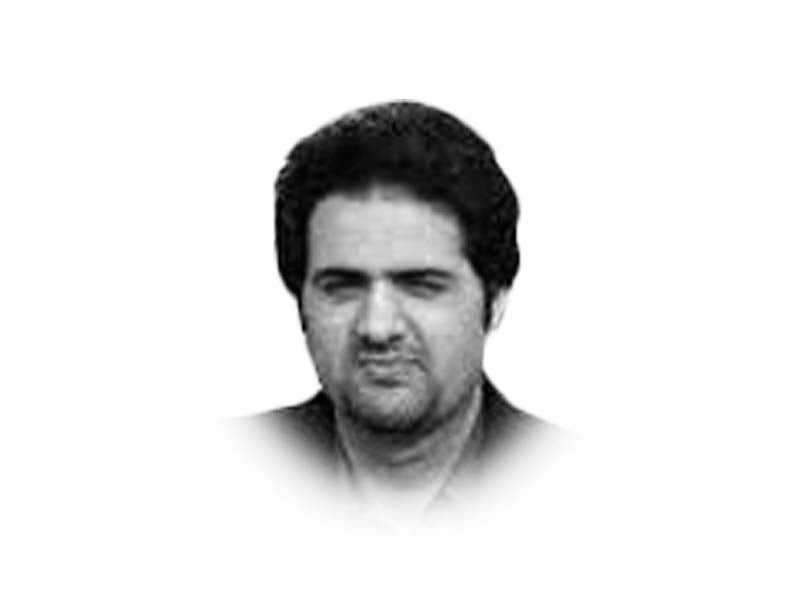 ---
There was a viral video and I am sure it would be available on YouTube. The video is about a German consular officer surrounded by media reporters with their cameras and mics. The German was caught into an accident, which he continued to claim was due to the mistake by the other vehicle's driver. The reporters keep asking him about his identity, his faith, and even if he was drunk. My guess is the question about being drunk wasn't about driving under influence but rather if the foreigner was in line with the accepted norms of Pakistani society.
The German keeps repeating that he was not drunk and that just because he was a Christian didn't mean that he consumed alcohol. Besides being embarrassing yet comical, the most interesting part of the video is when one of the reporters tells him to talk to the media to which the German says, "why should I talk to the media?"
Media in this case and many other situations firmly believed that they ought to just broadcast even a minor accident by a foreigner. I have been in accidents as a foreigner. Trust me nobody came running with their camera asking me if I was drunk. Whether democracy, freedom of expression, or feminism, Pakistan is ramming down its throat the values it is not ready for. The result is embarrassment.
Maryam Nawaz has stirred a controversy by sharing an audio clip where former chief justice Saqib Nisar is allegedly talking about pulling the strings in order to ensure the defeat of Nawaz Sharif and victory for Imran Khan. We don't know if the audio clip is authentic in that the voice really is that of the former chief justice. If true, the recording should not be admissible in the court of law as it was obtained without the consent of the parties concerned. If that party happens to be a sitting chief justice, Maryam may have just confessed to a much bigger crime.
If the clip is fake then tarnishing the image of a former chief justice using fake content is no small deal. But Maryam has quite a great deal of experience living the life of a criminal. Being called on this one wouldn't change her calculus. Just like the reporters mentioned above, to Maryam also, what is right doesn't matter, the story does.
The US foreign policy where the debates about invading or sanctioning a certain nation are all about should we do it or should we not do it based on how the US would be impacted. A more plausible question that is never allowed within the framework of mindset is: what right does the US have to invade another land? Similarly, the debate in Pakistan is about whether or not the audio clip is authentic. How about a simple question: what right does a proven Calibri criminal have to leak phone conversations of the country's top Judiciary?
What if state secrets are being discussed, which directly affect the country's national security by top judicial or military officials? If such private Pegasus style slick spying becomes the norm, it would set up a horrible precedent. And the nation wouldn't be able to escape that quagmire.
Maryam doesn't care about what is admissible in court and what is not. She is throwing this out in the court of public opinion. All this is done to manipulate the public opinion just so that she and her father get to keep their stolen wealth and be allowed to continue to steal someday in future. If the country could be torn down in the service of appeasing her father, she is all for it. The Calibri fonts, the wrong spelling of Emirates, and a bunch of other such proven facts do not need any investigation to establish authenticity. The real question is: when is Pakistan moving beyond these professional criminals and embracing a better future?
Published in The Express Tribune, November 25th, 2021.
Like Opinion & Editorial on Facebook, follow @ETOpEd on Twitter to receive all updates on all our daily pieces.
COMMENTS
Comments are moderated and generally will be posted if they are on-topic and not abusive.
For more information, please see our Comments FAQ