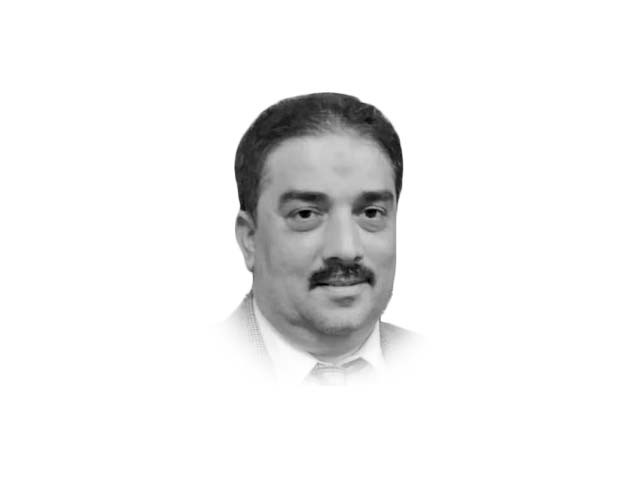 ---
The India that I used to visit in all humility as an academician, journalist and one who was eager to explore from where my ancestors dwelled is lost somewhere. What is today is a toxic state with a blushing sense of otherness, practising a jaundiced ideology known as Hindutva. This is quite unfortunate and heart-wrenching. The once secular, egalitarian and pluralistic state of Mahatma Gandhi is missed. Hindutva under the Bharatiya Janata Party rule has propagated hatred and segregation, and is an anathema for its neighbours. It is an anti-thesis of coexistence, and has taken a toll on peace and security by furthering a deep sense of marginalisation in the cloak of fear and apartheid.
As a peace activist and one who advocated congenial relations between the two countries, I believe there is always room for rapprochement provided New Delhi realises that it's time to reconcile and further peace endeavors. But that has not been the case since radicalism rose its ugly head in India. Especially with the setting in of the BJP-RSS duo, it is an era of disparateness for its very own sovereigns. From Gujarat to Tripura, minorities are on the receiving end. Muslims, especially, are in a flux as they struggle to reorient their sense of identity and reassure their patriotism. So are the Dalits. This is not a hyperbole assessment, as many of the policies under the Hindutva mindset have simply confirmed such a notion.
The Citizenship Amendment Act, the National Register for Citizens and last but not least abrogation of Articles 370 and 35A are cases in point. Apart from sowing intolerance, such biased pieces of legislation have fragmented the society to the core. It has pushed the minorities to the brink of disaster. The reign of despotism in Kashmir and, likewise, repression elsewhere against Sikhs, Muslims and Christians has damaged the image of India that we all knew! A good Hindu friend of mine from Jaipur, who happens to be a distinguished scholar, wrote to me the other day that Hindutva, Hinduism and Hindustan are all synonyms — and nothing will change until and unless India's civil society goes back to its origins of Ambedkar-framed Constitution. I'm humbled by his upright assessment!
Prime Minister Narendra Modi's rescinding of three contentious farm laws has, however, rekindled hope. The farming community had been up in arms protesting at the borders of Delhi for more than a year. This is for the first time that the regime has shown flexibility on any of its policies — albeit owing to political exigency as it faces crucial elections in agrarian states.
One hopes the BJP will also consider repealing CAA and NRC, besides reinstating the special status to the state of Jammu and Kashmir, as enshrined in the Indian constitution. If it does so, it will be a leap forward in knitting back a cohesive India, as well as sending a signal of confidence building to its neighbours, especially Pakistan. Outlawing farm laws has, at least, set the precedent. It's time for the BJP to see the writing on the wall, and climb down the ladder of sacrilege and abomination.
India is changing from within. A number of communal harmony incidents, despite the reigning hatred of Hindutva, must act as an eye-opener. In the wake of Friday prayer congregations being disrupted by RSS and BJP fanatics, there are welcome reports of Sikhs and Hindus embracing Muslims and encouraging them to pray at their religious sites. This is the rebirth of India, and apparently marks the beginning of the end of Hindutva.
The Nazi-inspired Hindutva doctrine is in need of being shunned to ensure peace at home and abroad. In an era of geo-economics, Hindutva is disrupting harmony, and prospects of growth for more than three billion inhabitants of the region. Mr Modi's policies are like a bull in the China shop.
If repealing farm laws for food security were indispensable, then annulling of August 5, 2019 draconian acts on Kashmir are sine qua non for regional security. It will help in normalising the situation in Kashmir and will come as an olive branch for Pakistan. India's return to peace with itself is a must for regional serenity.
Published in The Express Tribune, November 23rd, 2021.
Like Opinion & Editorial on Facebook, follow @ETOpEd on Twitter to receive all updates on all our daily pieces.
COMMENTS
Comments are moderated and generally will be posted if they are on-topic and not abusive.
For more information, please see our Comments FAQ