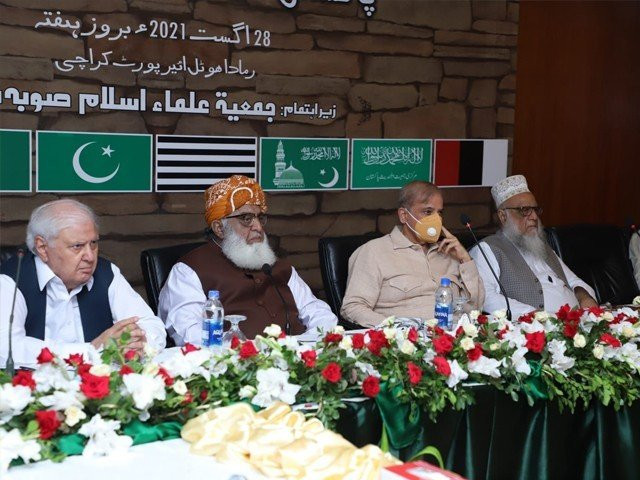 ---
LAHORE:
The Pakistan Democratic Movement's (PDM) long march to Islamabad -- most likely to be staged next month -- will mark the end of the "installed" regime of PTI, PML-N MNA Javed Latif said on Saturday.
Talking to The Express Tribune, the PML-N lawmaker said in his personal opinion, allowing the PTI-led government to complete its five-year tenure would benefit all the opposition parties.
"Many of my fellow parliamentarians even from other opposition parties are of this opinion," he added.
"By the next general elections, their [current rulers] own performance would be enough to shut the doors of politics on them. But, that would not be in the interest of the people. Giving this government more time would spell disaster for the already distraught people of Pakistan."
Read more: PDM announces anti-govt rallies, long march
The PDM rallies, he maintained, were only to end the suffering of the people.
Latif said the march towards Islamabad would most likely be staged in December. "This march would not end without sending this government home.
Asked if a sit-in was also on the cards, he replied that whatever was needed to achieve the goal would be done.
When asked about the PDM rallies losing their steam, Latif said the recently held PDM rallies were not meant to put on a display of strength.
"We are not putting in much effort to bring out people for these rallies. Instead, we want them to come out on their own."
Read Next PDM huddle on 11 November: Noorani
He said the recently held rallies, apart from building a momentum, served two purposes.
"First, it showed the people that the opposition parties were ready lead them out of this misery and secondly, it also allowed the parties to feel the pulse of the masses."
The PML-N MNA said these rallies have showed them that people were more than ready for a final showdown.
He added that given that these recently held rallies were not attended by PML-N Vice President Maryam Nawaz, so they were bound to lack the charge and the enthusiasm that her presence brought.
Another senior party leader, when asked about the low turnout in the PDM's Peshawar rally, on the condition of anonymity said people were fed up with opposition parties playing rallies.
He said for over a year now, the opposition parties had been engaging their supporters in an unending round of rallies and people were tired.
"However, the enthusiasm would return with the announcement of a long march."
He added that the people wanted action.
"They want the opposition parties to now walk the talk. Considering how the people were fed up with this government, the long march would be participated by a large number of them."
COMMENTS
Comments are moderated and generally will be posted if they are on-topic and not abusive.
For more information, please see our Comments FAQ