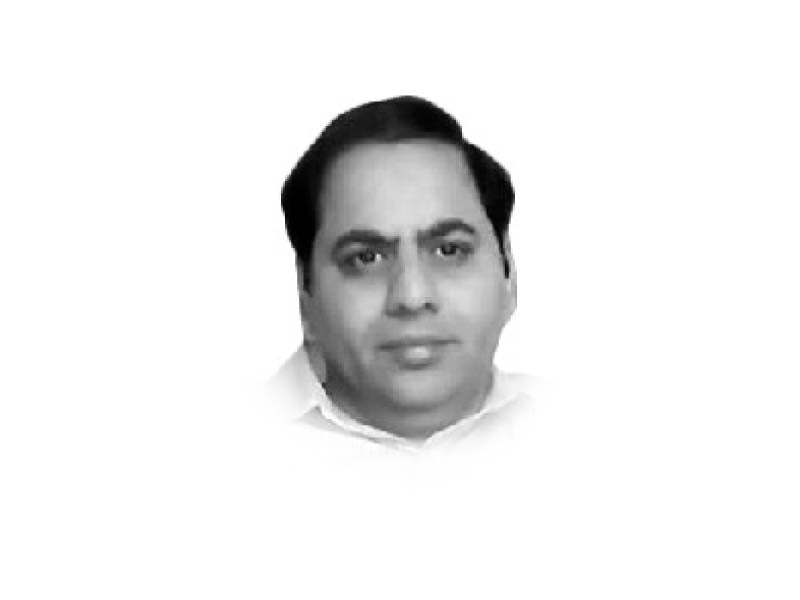 ---
In October 1990, the CIA produced a national intelligence estimate titled Yugoslavia Transformed. It prophesied the country will cease to function as a federal state within one year and dissolve into two. The assessment expected a protracted armed uprising by Albanians in Kosovo and ruled out a full scale, inter-republic war but warned serious inter-conflict will accompany the breakup. "The violence will be intractable and bitter."
Over the next four years, the United States gave a chilly response to the Bosnian war, believing it was Europe's ballgame and the Europeans should handle the problem on their own. US President Bill Clinton in 1995 suddenly changed gear and decided to assert America's leadership to end the war in the Western Balkans.
Washington-brokered Dayton Peace agreement ended the Bosnian war of more than three years by establishing a bicameral legislature in the two administrative units, the Serb-majority Republika Srpska and the Bosniak-Croat-dominated Federation of Bosnia and Herzegovina (BiH). While the accord has been criticised for entrenching ethnic divisions that spurred the past conflicts, it gave state-level veto powers to the Serb entity, which frequently exploited the authority to block legislation for more than 25 years.
The treaty didn't resolve the status or even made no mention of Kosovo, mainly a Muslim-majority territory that Serbia considers its province. Kosovar Albanians in 1998 launched rebellion against Serbian rule. Citing actions and policies of the Federal Republic of Yugoslavia (Serbia and Montenegro) with respect to Kosovo a threat to America's national security and progress in BiH, President Clinton proclaimed national emergency on June 9, 1998.
In March 2019, Nato opened a broad barrage against Serbian President Slobodan Milosevic's brutal repression and offensives against Albanian villages and rebels of the Kosovo Liberation Army. During the air campaign (between March and late June), at least 10,000 people were killed by Serbian forces in Kosovo and about 90% of the population was forcibly displaced from their homes.
The Serbian forces systematic campaign to ethnically cleanse Kosovo included looting of homes and businesses, widespread burning of houses, use of Kosovar Albanians as human shield, detention, summary executions, exhumation of mass graves, rapes, violation of medical neutrality, identity cleansing, torture, sexually assault, imprisonment in inhumane camps, persecution and psychologically abuse.
America's role in Dayton was "first disinterested, then disinterested and finally decisive". The international community, which "stumbled and fumbled" for years, finally agreed on a solution that was not much different from previously discussed and negotiated plans. It didn't aggressively move forward on the Kosovo issue either.
Pristina declared independence in 2008 and is recognised by nearly 100 countries, including the US, which remains the largest contingent with 635 troops in the Western Balkans. Deployed mostly at a sprawling military base, Camp Bondsteel, in central Kosovo, they are known as "forgotten battalion" over America's wars in Afghanistan and Iraq. Nato has no plans of military drawdown to ensure a safe and secure environment in Kosovo; it isn't a long-term solution to the conflict.
The Western Balkans — comprising the "enlargement countries" Albania, BiH, Montenegro, North Macedonia, Serbia and Kosovo for their perspective to accede to the European Union — is expected to see faster economic growth (5.9%) in 2021 following the previous year's 3.1% contraction. This rebound came on the back of falling infection rate, loosened mobility restrictions, increased domestic consumption and tourist arrivals as well as from positive spillover effects from Europe's strengthened external demand in advanced economies.
Yet economic recovery is fragile as poverty rate in the region, notwithstanding 1% decline, would remain at 20.3% with surging unemployment through the first half of 2021. As the region's optimistic outlook is marred by risks over inflationary pressures, separatist-Serbs threat to create their own army endangers regional economic rejuvenation and Dayton other than exposing Sarajevo to the dangers of fragmentation and return of conflict.
If BiH is pushed towards disintegration, it will adversely affect the Kosovo and the EU enlargement policy that is in deep crisis; nevertheless pledges to make strategic investment in peace, stability, security and economic growth across the European continent through the €30 billion Economic and Investment Plan for the Union's "inner courtyard".
Amid growing tensions in the two subnational Bosnian territories, US President Joe Biden is sending his envoys to the Western Balkans to resolve the issue of BiH. Donald Trump comes to the fore as he deploys his "Envoy Ambassador" to defuse Belgrade-Pristina border tensions over Kosovar anti-smuggling operation.
These peace-promoting efforts should be supported by the international community, especially the EU, to prevent genocide such as the 1995 Srebrenica massacre of 8,000 Muslims by Serbs and promote peace for region's sustainable economic growth. More importantly, it provides the US and Nato an opportunity to ameliorate their image as a peace-builder after devastating wars in Afghanistan and Iraq.
Published in The Express Tribune, November 18th, 2021.
Like Opinion & Editorial on Facebook, follow @ETOpEd on Twitter to receive all updates on all our daily pieces.
COMMENTS
Comments are moderated and generally will be posted if they are on-topic and not abusive.
For more information, please see our Comments FAQ