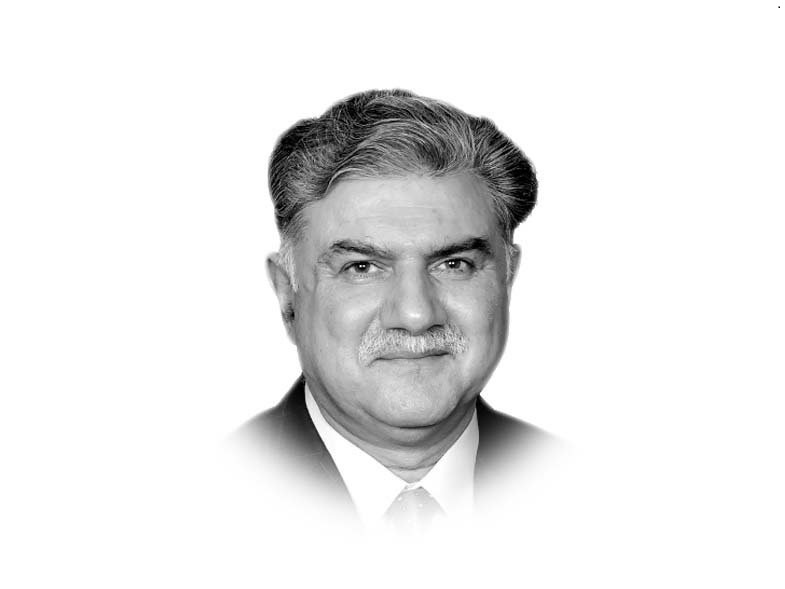 ---
On 8 Nov 21, Pakistan Institute of Conflict and Security Studies (PICSS) Islamabad conducted a day-long seminar on 'Pak-Afghan Relations under the New Afghan Govt'. It was a pleasant surprise to find most of the analyst community — comprising retired envoys/soldiers and academics — galvanising to the postulates that one has been presenting in this space.
There was broad consensus during the well-attended event on three aspects: the urgency of humanitarian aid to Afghan people to avert the looming crisis; the need to provide breathing space to the Islamic Emirate of Afghanistan (IEA)/Taliban to put an effective governance on ground, and not to hound them with undue haste; and the necessity of continued people-to-people contact between Pakistan and Afghanistan, to stem the latent anti-Pakistan sentiment among 'some' Afghans. These Afghans suspect Pakistan's role and intentions, subsequent to the poisonous machinations under Ashraf Ghani-Amrullah Saleh and their cabal.
Issues like inclusivity of the Afghan government, human rights and negotiations with Tehreek-e-Taliban Pakistan (TTP) and IEA's dealing with Islamic State Khurasan (IS-K) were also discussed.
Most European participants were unable to define 'inclusive government' clearly. Vague notions like terrorism-free dispensation, broad-based democracy, and inclusion of 'all' Afghan groups came to light. On inclusivity, one has always maintained that whereas Taliban are on record to agree to 'ethnic inclusivity', they are loath to the idea of 'political inclusivity', especially involving cadre from the previous regimes, those who betrayed the country and those tainted with serious anti-Taliban crimes.
Likewise, international community needs to understand that any concessions — particularly on the form and format of the future government, other than it being sharia-compliant — would not be possible for the IEA. Given Taliban's avowed allegiance to sharia, slightest deviation — actual or perceived — would create fissures.
On human rights, the sentiment was pragmatic, particularly regarding the minority/women rights and girls' right to education and employment. Here again, the IEA has explicitly maintained its willingness to allow female education and employment under observance of an Islamic dress code and within the bounds of sharia. After the uncertainty of regime change, when many parents voluntarily stopped girls to attend schools/offices, there are credible reports of schools re-opening and women urged to come to work.
TTP remains the most significant moot point in Pak-IEA ties. Reportedly, three sessions of negotiations between TTP and Pakistani interlocutors were held: first one in Kabul and the rest in Khowst. These were facilitated by the Haqqani group with Sirajuddin Haqqani mediating. After the Taliban takeover, the Afghanistan swamp has dried for terrorist groups of all motivations, including the TTP. Their reported relocation by IEA to the mountainous Nangarhar is seemingly for better regulation.
There is incorrect assumption in some quarters about IEA unwilling/unable to evict TTP from Afghanistan. IEA remains committed to not allowing use of Afghan soil by any individual and/or group (including TTP) against any other country. After swearing allegiance to IEA, the TTP is bound to obey Mullah Haibatullah Akhundzada. Since both parties have fought the foreigners together, IEA would like to get acceptable/better terms for TTP's surrender/amnesty. However, IEA would also like to get rid of its TTP baggage that has the potential of spoiling its relations with Pakistan — its staunch and rare supporter. A pragmatic IEA would never compromise its relations with Pakistan over TTP — a disparate grouping of militants with different motivations and objectives. If and when talks fail, IEA would be pressured to restrain TTP, that it is capable of doing, without resort to violence.
As far as IS-K goes, IEA is the only effective force that can confront and neutralise it, like in the recent past. IS-K ranks are reportedly swelled by ex-NDS operatives and some members of ANSF.
Seminar participants discussed the looming humanitarian crisis, Afghanistan being food insecure and under Covid. 'Humanitarian emergency' was considered far serious than the 'political emergency'. Aid distribution to the needy Afghans without involving the IEA was considered non-pragmatic. There was agreement that Pakistan, with or without regional partners, in public as well as in private capacity, should lead the humanitarian initiative. One has written about an 'Afghan Marshal Plan' with UN/OIC/Pakistan in the lead to help Afghanistan. Afghans deserve unconditional empathy.
Likewise, Pakistan was called upon to facilitate Afghan trade and aid by loosening border restrictions, better articulating Afghan Transit Trade (ATT) and providing the critical banking support.
Majority view tilted towards 'engagement' with IEA rather than 'recognition', as IEA still had an 'interim' government. EU representative was ironically non-committal about aid resumption and evasive over 'non-recognition' ostensibly under US pressure. Reportedly, there is growing chasm between the US and EU over Afghanistan. The EU might adopt a more independent position vis-à-vis Afghanistan, given the Europe's reported sense of guilt and shame over the last days of the Afghan saga.
'Non-recognition' fosters Taliban hostility towards the US/Europe. In the Doha Agreement, the US had explicitly accepted Taliban preeminence in the then post-withdrawal Afghanistan. When it actually happened, the US now holds and opposes recognition, doesn't lift sanctions (as agreed), and holds more than $9 billion of Afghan money. These are not only violations of the cited agreement; they violate international law/norms, and demonstrate continuing imperial hubris that led the US to this ignonimity in the first place. The US cannot whitewash its failed enterprise spanning over two decades, by imposing failure on the IEA.
Interestingly, it was cited that the Taliban technically don't defy/violate any international law as they are part of none, being unrecognised. The argument that they captured power by force from an 'elected government' is also untenable as in 2001, they were also deposed through force.
There was unanimity of opinion on not pressurising IEA over contentious issues and undertake quiet diplomacy to persuade them to come to the mainstream points of view, using aid and recognition as leverages. Patience and talking without credit-taking was emphasised. For Taliban, transition from fighting and shadow authority to effectual governance is a huge evolution.
A Chinese Communist Party official once lamented the US naivety, who — as per him — could have turned Afghanistan into a modern state, at a fraction of the cost incurred. But then that is what happens once you believe in progress through glossy 'all OK' reports, made indoors, rather than sensing the Afghan pulse on the ground.
Published in The Express Tribune, November 11th, 2021.
Like Opinion & Editorial on Facebook, follow @ETOpEd on Twitter to receive all updates on all our daily pieces.
COMMENTS
Comments are moderated and generally will be posted if they are on-topic and not abusive.
For more information, please see our Comments FAQ