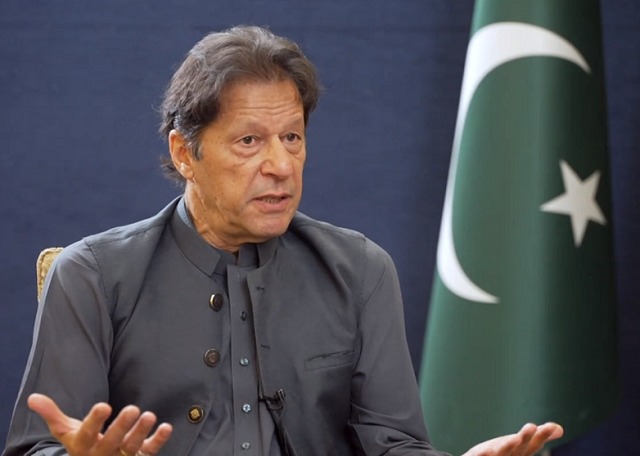 ---
Prime Minister Imran Khan on Tuesday urged the global community to intervene to save people in Afghanistan from hunger, while also reiterating that Pakistan will continue to provide "all possible relief" to avert a looming humanitarian crisis in the war-torn country.
I have been warning of this humanitarian crisis in Afghanistan. Now WFP chief issues alert. Pak will continue to provide all possible relief but int community must act now. It has moral obligation to avert this humanitarian disaster confronting Afghan ppl.https://t.co/SYt9QChyUK

— Imran Khan (@ImranKhanPTI) November 9, 2021
In a tweet, the premier shared a report by BBC that quoted the executive director of the World Food Program (WFP), saying that 23 million people in Afghanistan were heading towards mass starvation.
"It is as bad as you possibly can imagine," David Beasley told BBC. "In fact, we're now looking at the worst humanitarian crisis on Earth.
"Ninety-five percent of the people don't have enough food, and now we're looking at 23 million people marching towards starvation," he added. "The next six months are going to be catastrophic. It is going to be hell on Earth."
Alluding to this report, PM Imran said that it was the "moral obligation" of the international community to "avert this humanitarian disaster confronting Afghan people".
Read More: If abandoned, Taliban may revert to 20 years back: PM
Afghanistan has been plunged into crisis by the abrupt end of billions of dollars in foreign assistance, following the collapse of the Western-backed government and return to power by the Taliban in August.
A day earlier, World Bank President David Malpass said that the institution was unlikely to resume direct aid to Afghanistan. "I would not envision us operating inside given the full breakdown" of the economy, he said in a conversation at the Center for Strategic and International Studies (CSIS).
COMMENTS
Comments are moderated and generally will be posted if they are on-topic and not abusive.
For more information, please see our Comments FAQ