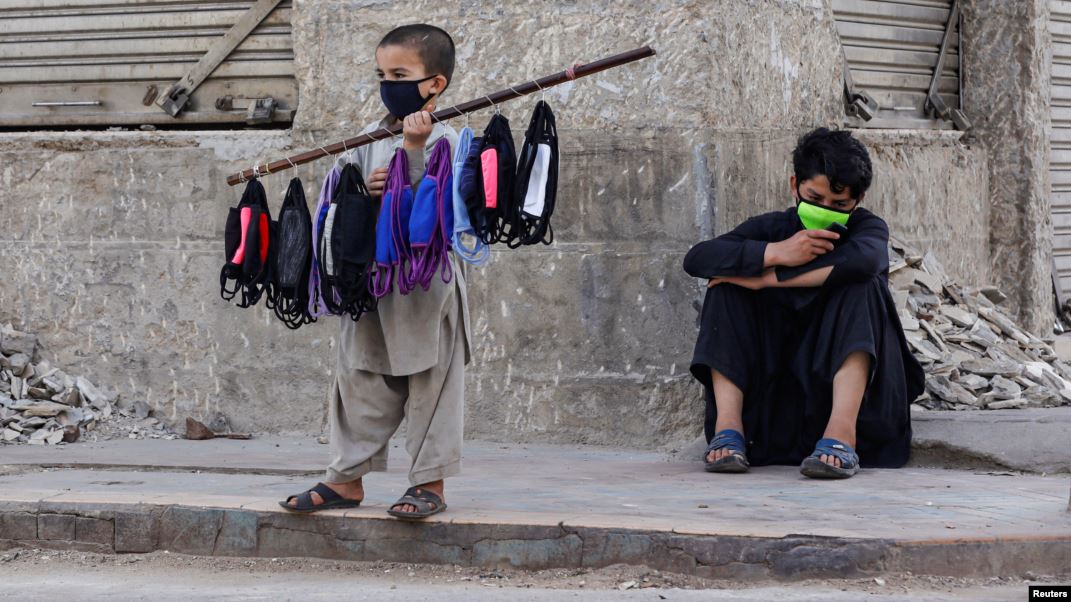 ---
Covid-19 pandemic: Pakistan 'tops' global normalcy index
State minister says the country ranked 1st in The Economist report due to PM Imran's prudent policies
---
State Minister for Information and Broadcasting Farrukh Habib has said that Pakistan secured the top ranking in The Economist's world normalcy index due to Prime Minister Imran Khan's balanced decision-making and its implementation by the National Command and Operation Centre (NCOC).
In a tweet, he said according to The Economist's world normalcy index, Pakistan had been ranked first in the list of countries where Covid-induced restrictions have been eased.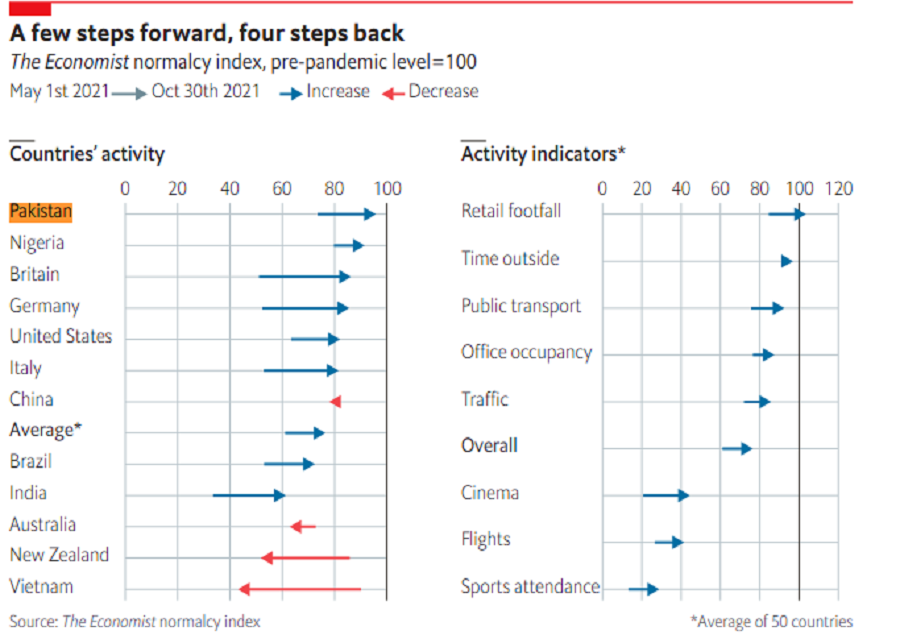 The Economist's normalcy index offers some evidence about how people are responding to restrictions in real-time. The index tracks eight different metrics of human behaviour, from travel to sporting attendance, across 50 countries that together account for about 90% of the world's GDP and 75% of its population.
In recent months the normalcy index rose as restrictions were eased, to 79 points (where 100 is equivalent to average pre-pandemic behaviour) – its highest level since March 2020.
Information Minister Fawad Chaudhry also lauded The Economist ranking, saying: "Pak tops World normalcy index….shows our huge success fighting Covid Pandemic".
The Economist in its report said although much of the rich world is now vaccinated, Covid-19 lingers.
On November 4, the World Health Organisation (WHO) warned that Europe and central Asia could expect as many as 500,000 more deaths from Covid-19 by February 1.
Cases are likely to rise in the coming months as cold weather in the northern hemisphere forces people to spend more time inside. Yet policymakers may worry that complacency about Covid, especially among the vaccinated, will lead to people ignoring new restrictions and not using face masks.
(With additional input from APP)