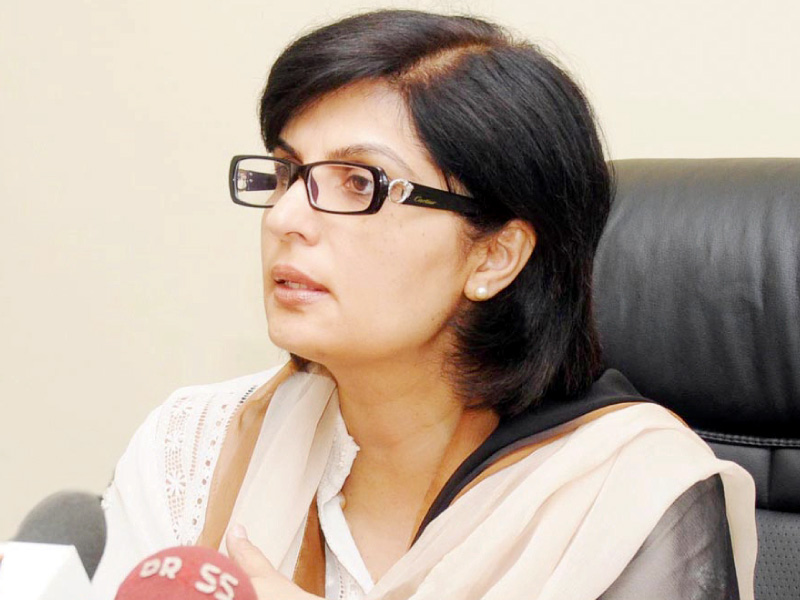 ---
ISLAMABAD:
The subsidy amount being given under the newly announced Ehsaas Rashan programme would be gradually increased keeping in view the impact of inflation on the purchasing capacity of the common people, Special Assistant to the Prime Minister on Poverty Alleviation and Social Protection Dr Sania Nishtar said in an interview with APP on Sunday.
For now it is important that this system runs on a massive scale in a transparent manner and creates an acceptability among the masses, she said, adding that the amount of subsidy or the quantity of the commodities can be increased through a single policy decision.
She said the success of the programme will be determined once the "buyers and the kiryana store merchants are mobilised and registered on a large scale".
She claimed that the system was developed on a "fast track basis in a very short period [of time] to provide relief to the masses".
The SAPM revealed that the web portal to register beneficiaries under the Ehsaas Rashan programme will start operating from Monday.
"The programme will enable buyers -- having a monthly income of less than Rs31,000 - to buy flour, pulses and edible oil on subsidised rates from the designated stores," she said.
Read 'Information about all Ehsaas programmes now on a single platform'
The merchants having bank accounts would download the app to ascertain the eligibility of the buyers so that they could pass on the subsidy, Dr Sania said.
She added that the buyers would be able to purchase the items at subsidised rates and receive a digital receipt.
Nishtar said there were 1,000,000 grocery stores across the country and all were eligible to register with this programme through their bank accounts.
To a question about the expansion of Ehsaas Tahafuz initiative, the PM's aide said the pilot project being executed at the Holy Family Hospital, Rawalpindi had served 600 patients so far. "The programme would be upscaled to 16 hospitals nationwide during this calendar year."
About the Ehsaas Undergraduate Scholarship Program, she said the portal for the registration would remain open till November 30; however, there was a possibility of an extension in the date.
Responding to a question on fake messages and portals circulated on social media, Nishtar said that a meeting in this regard would be held with the officials of the Pakistan Telecommunication Authority (PTA), Federal Investigation Agency (FIA) and other security agencies next week.
COMMENTS
Comments are moderated and generally will be posted if they are on-topic and not abusive.
For more information, please see our Comments FAQ