PUBLISHED November 07, 2021
KALASH:
Whoever said tradition is peer pressure from the dead did not take into account the Kalashas, who are very much alive and adamant on conserving the old order. Divided into three valleys of Chitral namely Bumboret, Birir and Rumbur, Kalashas reside in the mountain's lap beside healing rivers and ever growing trees reminiscent of their folklores and talents.
The pagan tribe, believed to practice a kind of animism and partake in rituals involving 'purity' and 'impurity', has preserved its practices for thousands of years. The blue-eyed, pale skinned northerners who dance at funerals and offer sacrifices in gratitude are attractive to tourists for their culture, appearance, believed ancestry and all-consuming myths. But despite there being little evidence to support their legends or claimed lineage from per se, Alexander the Great, the on ground evidence supporting their fundamental talents is little explored and often sidelined.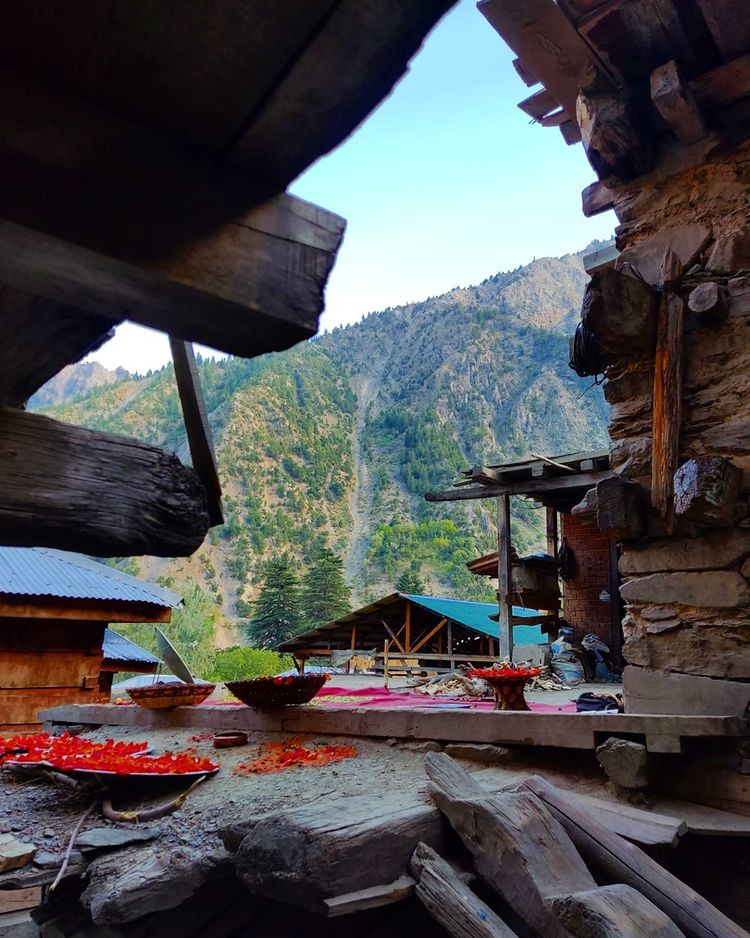 Photo by Asfa Sultan
Lost in their carols, 'animistic' rituals and folklores, Kalashas lead lives independent of conservative societal pressures. But the constant poking and attempts to pick their freedom apart is becoming a part of the stories they tell. And so is the lack of resources available for such a resourceful minority.
A Kalasha's plea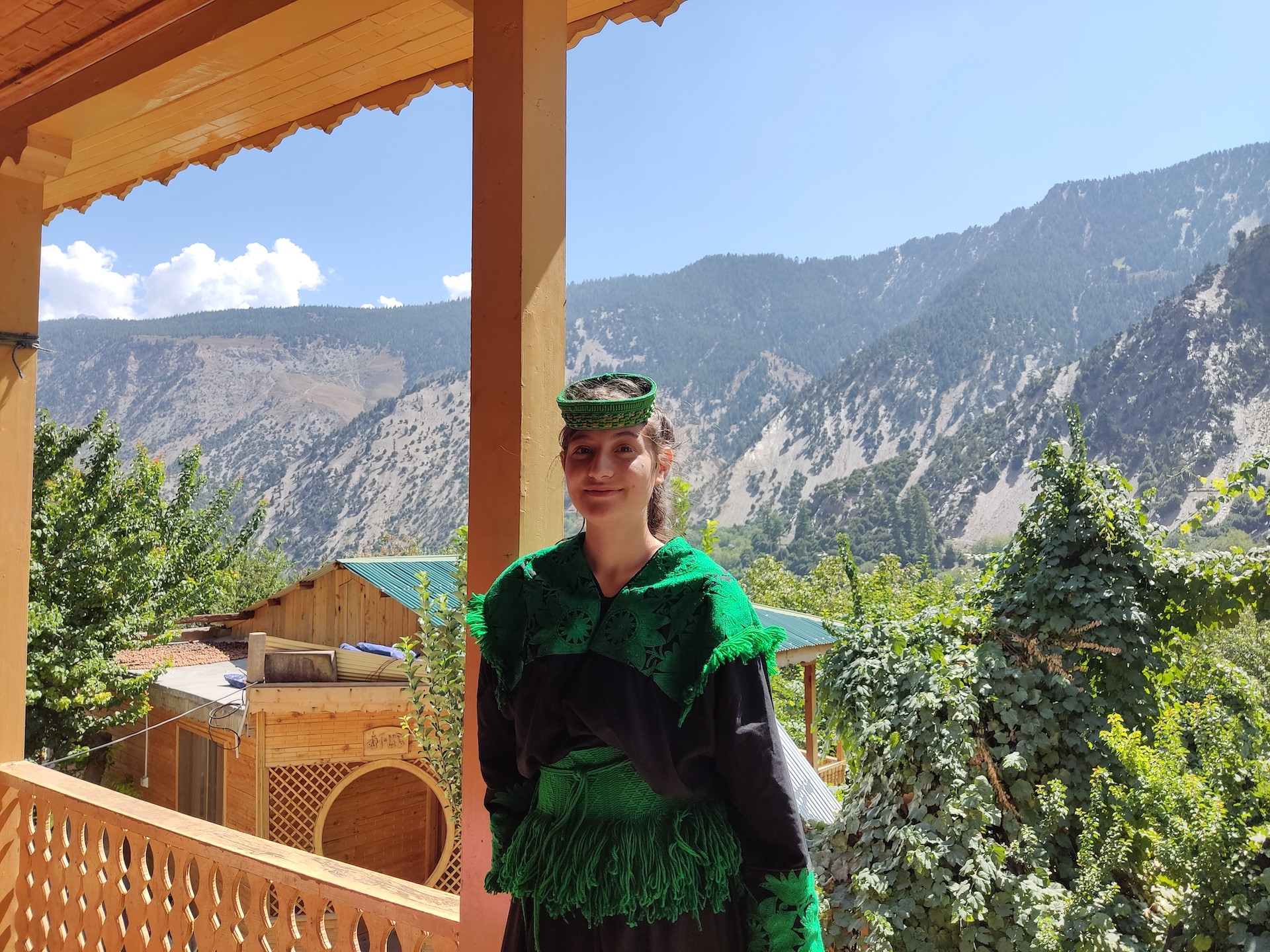 Photo of Laiba by Asfa Sultan
Blessed by the pastoral spirits yet doomed by their decreasing demographic, Kalashas are magical in their ability to make tourists feel at home with songs, music and dance, yet, treated like strangers in their own land, sometimes discriminated against and often misunderstood.
"Our parents never taught us to differentiate so it wasn't until people started questioning me about my culture and religion that I realised how different I was," Laiba, 14, recalls as she sits in the terrace of her home-based guest house that opens to the majestic view of the mountains. "It also made me realise why my community is constantly afraid of losing more women to forced conversions," she adds with a piercing look in her eyes.
Part of a Kalasha generation devoted to keeping her community's heritage alive as modernism and religious divide needles through its resistant but delicate fabric, Laiba continues, "Our culture is often misrepresented so I want to correct a few misconceptions." Her pale face turns crimson as she narrates her sobering encounter with reality that visits her family and friends in the form of tourists often.
"Like most of our community members, tourism is our primary source of income. As a family, we run these home-based guest houses and are very welcoming. But lately, we've grown cautious after discovering how our friendliness is misconstrued and privacy invaded," she alleges.
Laiba claims almost all men who visit Kalash do so to lure their women into elopement, marriage, or conversion. "They have a dirty mindset. Just because we don't believe in pardah and flee when in love, or we're friendly and open-minded, doesn't mean we're okay with being objectified. They post pictures of us saying things like, 'I slept with this girl for this much money. You should do it too.' So I am appalled to see how our women are dragged through the mud for being liberal" laments Laiba.
Dubbed the prettiest girl of her village, Laiba is more interested in acquiring skills that can propel her to prominence so she may represent her culture with accuracy, instead of leading an idle life receiving compliments for her genetic gifts. "I want to become a pilot so I can take my culture everywhere. Kalasha women are free to study whatever they want, go wherever they want and befriend whomever they want. But I want to show everyone that having that freedom does not make us any less deserving of respect and instead, can take us to great heights," she remarks.
Female-led and proud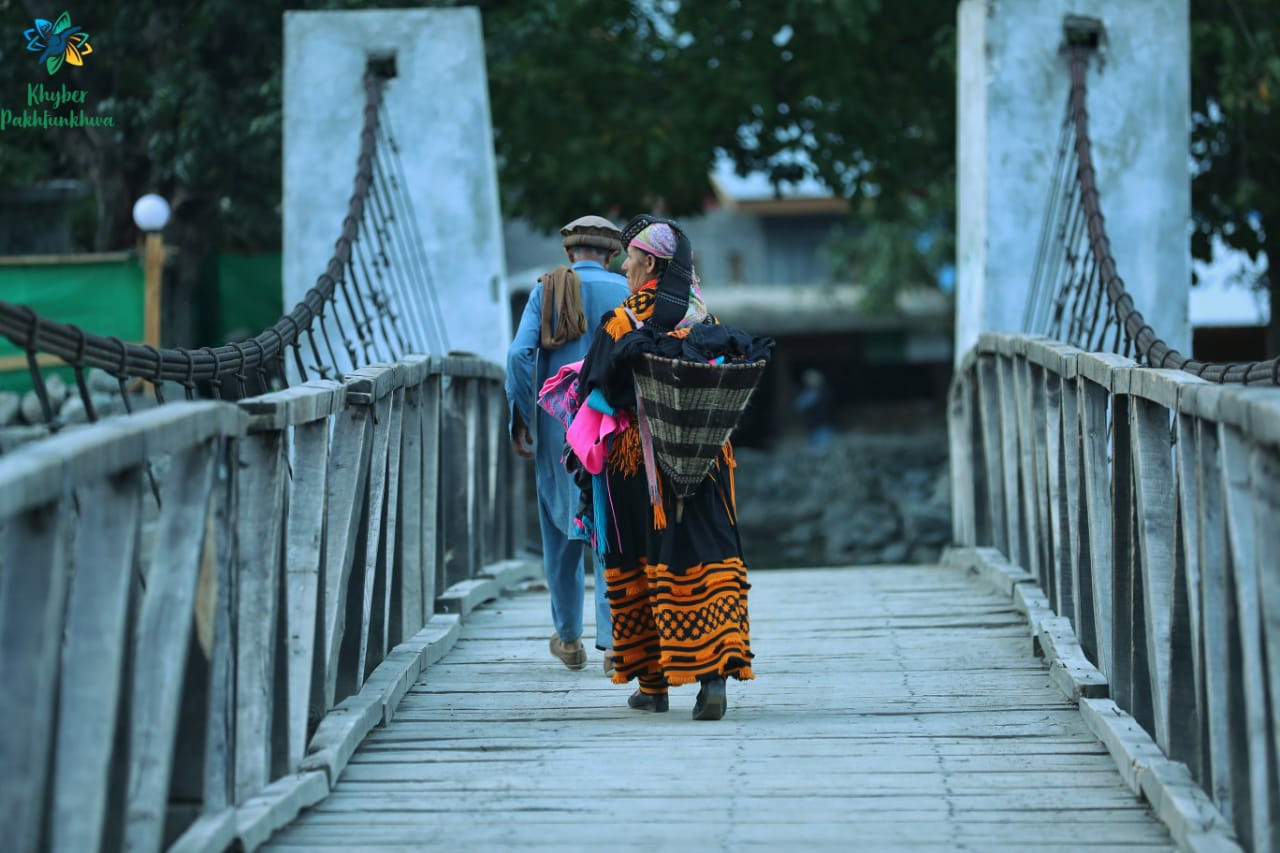 Photo by Amir Khan
On that note, Kalashas are quite particular about equality. The close-knit community represents Pakistan's smallest ethno-religious group that does not frown upon contact between opposite sexes. Kalasha women, often dubbed the 'the black kafirs' – courtesy of their traditional, dark attires which have evolved over the years into colourful robes emblematic of their progressive but unbending beliefs – are encouraged to study, take up leadership roles and reclaim public spaces. They are also encouraged to choose their own partner instead of waiting around for men to make the first move.
Such autonomy and authority ensures women are looked upon as equals in public, personal and professional spheres. Thus, the feeling of security and liberation while strolling across the narrow, colourful and almost divine streets of Kalash is unrivaled when compared to the fright that looms in every corner of every city in Pakistan, otherwise.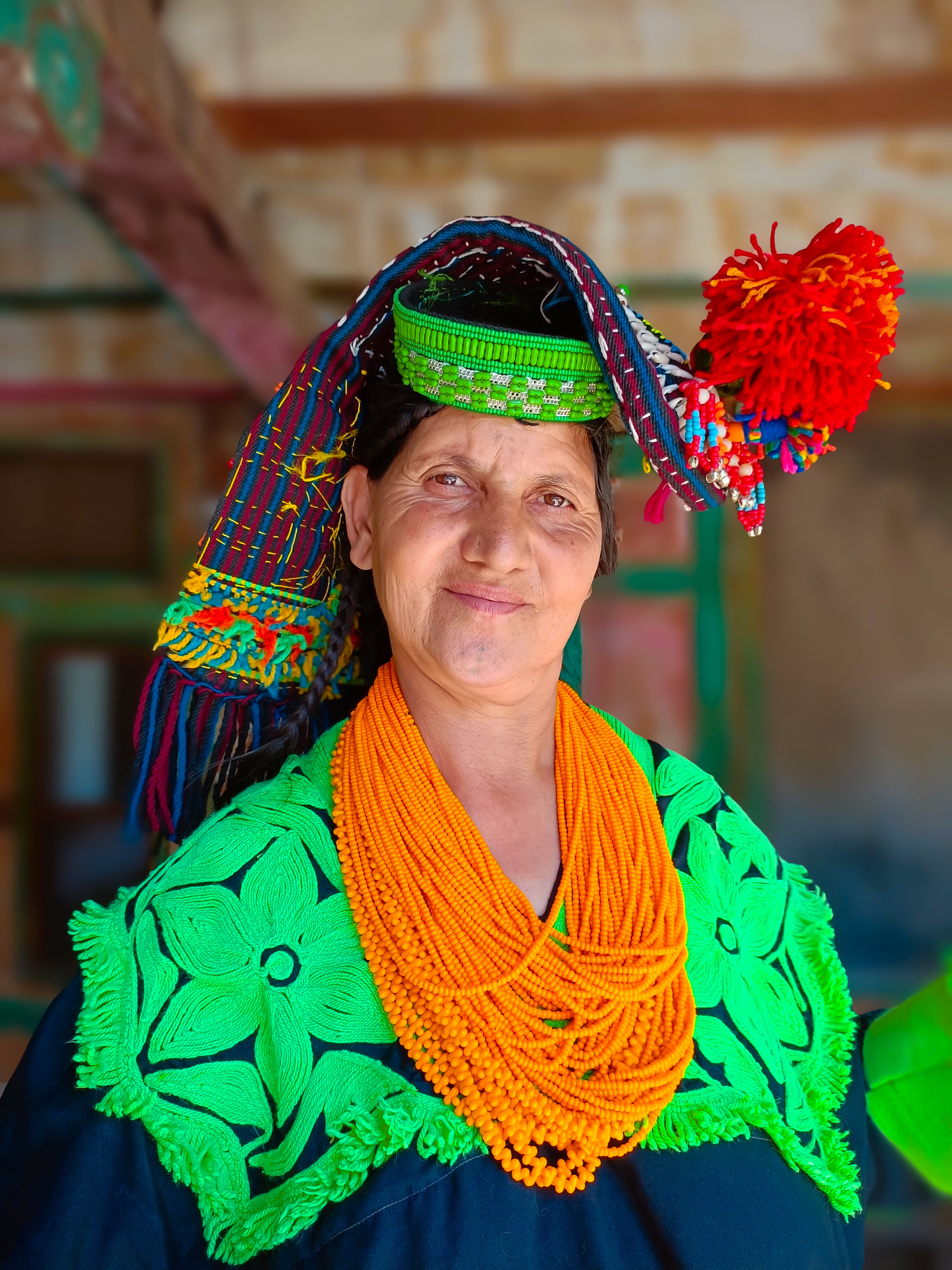 Photo of Shahi Gul by Wasif Gohar
Shahi Gul, the Qazi (Elder in Charge) of these villages, reinstates, "There is no discrimination here. Everyone is equally significant because we're a small community. We generate our incomes through tourism and girls are encouraged to entertain, dance, sing, play music and lead the way for guests. We are proud of the liberty we exercise despite having limited resources."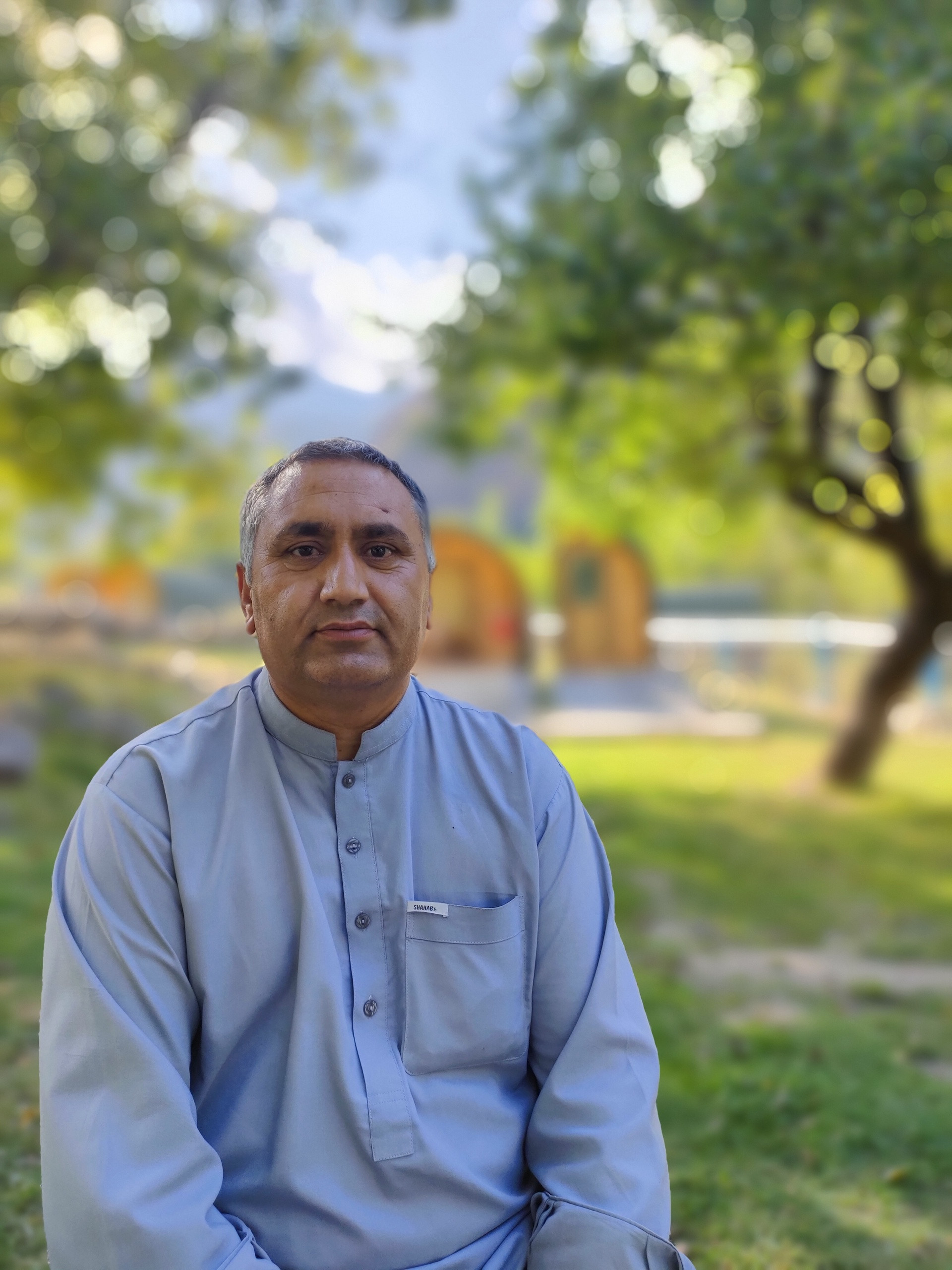 Photo of Zareen Khan by Danish Khan
Zareen Khan of the K-P tourism department is also satisfied with the way things are running. "Kalashas have the land, beauty and brains required to generate revenue off of tourism without having to invest anything. To help double down on profit, we have trained our tour operators, guides and hotel staff, including cooks who are officially licensed, to carry out tourism activities in the region. The Qazis include mostly women who hold meetings before festivals, lecture children in schools about their culture and make sure every tourist feels safe."
The way Kalasha women take charge of preserving their roots while earning a livelihood reminds one of Virginia Woolf's, A Room of One's Own (1929), in which she takes a jibe at men who think societies attain a certain level of prominence because of its male achievements. "Women have served all these centuries as looking glasses possessing the magic and delicious power of reflecting the figure of man at twice its natural size," she writes. Up until the filing of her book, British women remained deprived of creative opportunities that could allow them to influence or represent their culture.
The sound of Kalash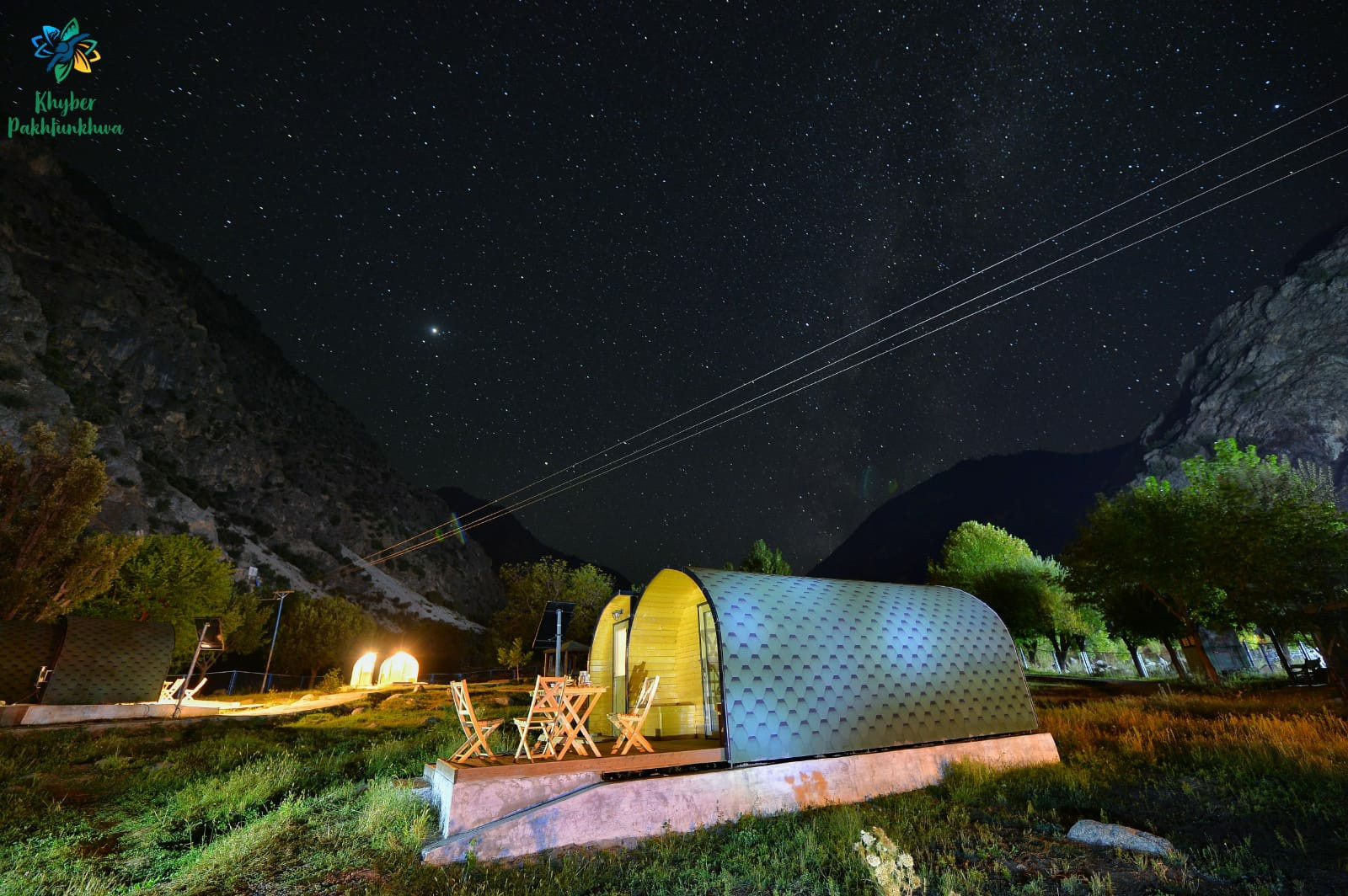 Photo by Amir Khan
Another aspect that makes Kalash resonate differently is the way it sounds. And although taking the sound of any place out of the equation renders it lifeless, adding value to that sound is what Kalashas are known for.
The high-pitched flute-like instruments, rhythmic clapping and striking against the wãc, a small hourglass-shaped drum carved out of chizhin (pine wood), kuherik (pine nut wood), or az'a'i (apricot tree wood), accompanied by the dãu, are what constitute in the making of the Kalasha sound.
So while the relentless thrashing of water across river banks and whistling of leaves against the constant knocking of the wind is refreshing, when paralleled with the cultural festivities of Kalash that keep its inhabitants on their toes, nature plays in the background.
"Bring out the cans," Kalasha men say every night after dinner, as though a ritual is about to begin. And a ritual it has become! In their own capacity, all the men and women of Kalash jam incessantly without any occasion, putting their worries aside to share a moment with each other. Doing so also reignites a sense of community and brotherhood while adding to the sonic experience of visitors nearby.
Kalasha put together three festivals in a year that serve as a platform for aspiring musicians, singers and dancers. Starting from Chilam Joshi in May, to Uchau in autumn, and the most significant being Caumus in winter, observed to thank the pastoral god credited for protecting herds. Each festival revises old legends and reinvents classics to bring forth a new generation of talent.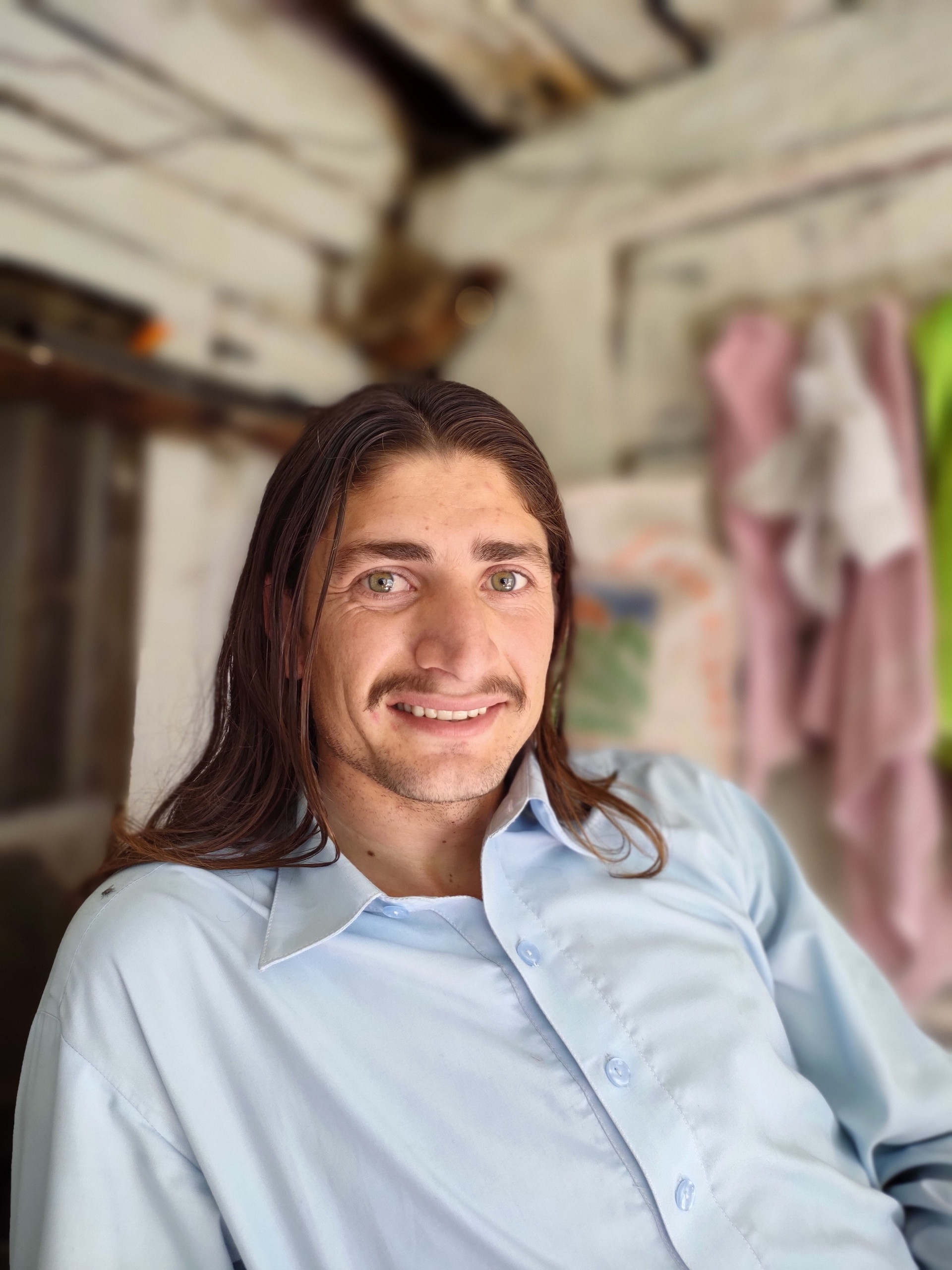 Photo of Rashi Baig by Danish Khan
"We are a part of the Chitral Scouts responsible for overseeing and arranging these festivals for delegations that visit Kalash" conveys Rashi Baig about himself and his wife Diana, who live in a small, cosy cottage squeezed into a cliff next to an old and seemingly wise tree. "We perform for the diplomats and foreigners who visit specifically to watch us play. The dhol is my forte while we have our own set of instruments like dãu (pronounced dhaoun) and wãc (pronounced wanch), which go hand in hand. Many of my scout members are ace flute players, too. The scouts are also responsible for performing at the maatami raks (funeral dance)," reveals Baig.
While Baig's brothers are proud chefs, his wife is his partner in crime. "I'm a proud dancer, organizer of events and when releived from such government led initiatives, a harvester," says Diana, who, like most women in her village, is fond of dancing. Albeit, there are also women and more specifically, girls, who are trained vocalists and aspiring musicians. Two of them, Amrina and Ariana, even featured in Coke Studio Explorer.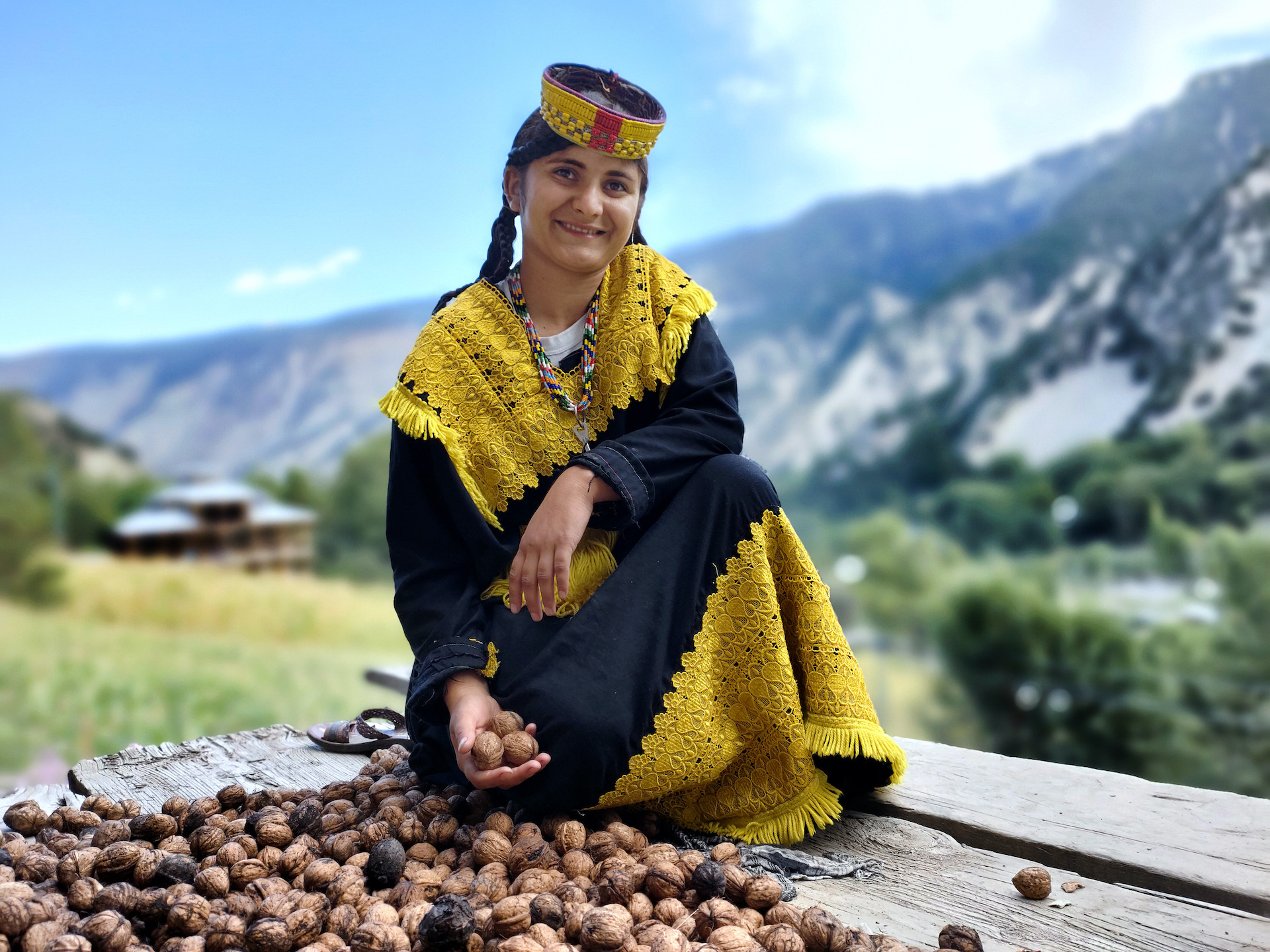 Photo of Diana by Khaula Jamil
"Girls in our town are more focused on studying sciences and engineering. But most of us are born with music in our blood. We are always listening to the radio or TV. Even with the devices turned off, we are listening to our parents play or sing. And we have so many annual festivals celebrating music that it's almost like we inhale it. Music is our oxygen and cutting off your oxygen supply is suicide," quips Amrina, who sang Pareek in the CS 11 prequel.
Relishing even three years after having made it to the biggest music platform of the country, despite hailing from Krakal – a small but musically-charged village in the Bumburet valley of Kalash – Amrina fires words like bullets, getting straight to the point. "I want to make a career out of music if possible. But we don't have a recording studio here. While our parents are extremely supportive of our choices, we don't have the resources to make our dreams come true. I would like, if other music platforms, could also make way for indigenous talent," she asserts.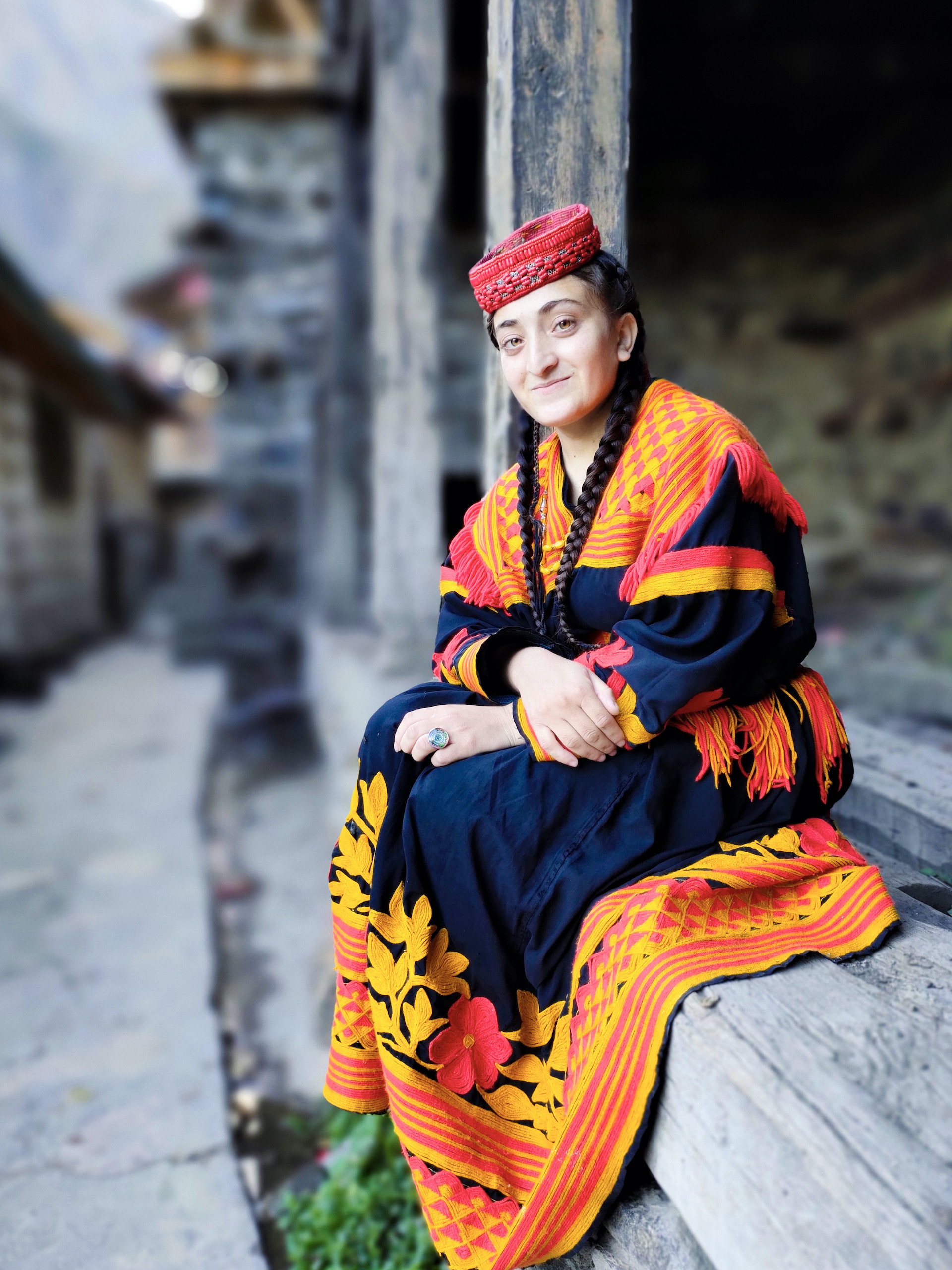 Photo of Amrina by Adeel Chisti
Amrina, who ventured into singing after her brother recognised her knack for vocal belting, recalls, "After my song released on CS, I saw a shift. My mother became more focused on honing my talents while my friends and their mothers encouraged them to polish theirs. Previously, I could only sing in our language but recently, I've also started singing in Urdu," shares Amrina, before going on to croon Hum Wafa Karke Bhi Tanha Reh Gaye.
Amrina has also recorded her rendition of the song at Sahil Studio, which she claims is "quite far" from her village. "So the studio managers were kind enough to pay me a visit," she concludes. Her partner, Ariana, however, has succumbed to the conversion 'epidemic' as the locals would like to put it. Her younger sister, Tahira, who's also a singer, narrates her ordeal.
"I have been singing for a year now and even recorded Kalashi songs at the Mughal Studio in Gilgit. My elder sister, Ariana, who got her big break in CS has now converted to Islam. So she stopped doing the one thing my mother spent years training her to do; singing" laments Tahira, blessed by the choir spirits and doomed to now fulfill her mother's wishes by stepping into her sister's oversized, abandoned shoes.
"Ariana is married now but hers wasn't a forced conversion," clarifies the 14-year-old. "She fell in love and converted before her wedding. So my mother is now teaching me how to sing," she explains. Sitting on the muddy roof of her miniature clay house in Krakal, Tahira narrates how her mother was also trained by their grandmother.
"We are family of mirasis," she jokes. "But so is everyone else here. I go to school because I don't know if I'll be able to make money from music. But my father is a musician too, he plays the flute and earns from festivals and gigs every now and then. My elder brother, thankfully, is a dancer and TikToker while the younger one is a songwriter. I have not written my own songs yet but would like to someday," she hopes, as the birds carol in the background.
OPPO, in collaboration with Khyber Pakhtunkhwa Culture and Tourism Authority, organised this visit as part of Discover the Face of Pakistan to Kalash to highlight its diverse culture and scenic beauty.