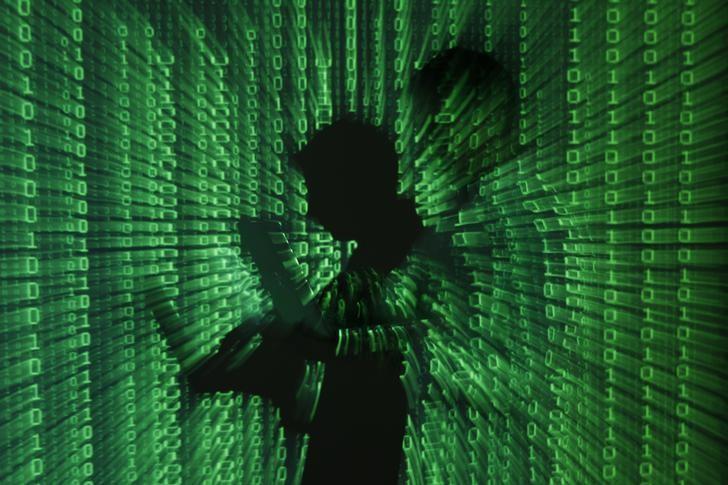 ---
KARACHI:
The State Bank of Pakistan (SBP) has strongly refuted the reports of cyberattack on nine banks in Pakistan, saying that only the National Bank of Pakistan (NBP) came under the cyberattack, but the hackers failed to steal any deposits and depositors data so far.
Some fake news regarding cyberattacks on the banks was in circulation on Monday, including some remarks attributed to SBP chief spokesman Abid Qamar. "According to these fake news, 9 banks have been affected by the attack and that money has been withdrawn and data stolen," the central bank said on its officials Twitter handle on Monday evening. "SBP rejects these news," it added.
"No bank, other than NBP, has faced a cyberattack. Further[more], no financial loss or data breach has been observed so far," it said, adding that the central bank was monitoring the situation closely and that it would share any update or information about the incident through official channels.
The NBP came under the cyberattack on Saturday. It has managed to restore some of the necessary services to customers, but it is yet to fully restore the wide range of banking services.
"NBP reported continuing successful operational recovery from the cyberattack on its systems which occurred on October 29th," the NBP said in its latest update on the attack on Monday evening.
The NBP also confirmed that more than 1,000 branches operated on Monday and delivered regular banking services by processing 800,000 transactions worth over Rs286 billion.
"All ATMs were available for withdrawals by NBP clients with transactions of over Rs5 billion being reported by more than 200,000 clients. This was a significant achievement by Team NBP as the first day of the month is critical given disbursement of salaries and pensions," it added.
"NBP remains confident of returning to fully normalised operations over the rest of this week."
The attack had initially impacted some of the bank's facilities. NBP President Arif Usmani had said on Saturday: "The mainframe computer (servers) of the bank has totally remained unaffected from the cyberattack and personal computers (PCs) have been disconnected from the mainframe as the PCs are infected."
He added: "Some 40-50 foreign and local experts are working to disinfect the system as we speak," adding that three highly professional companies, including Microsoft, are engaged to make the bank fully functional. "This attack is similar to the one encountered by FBR (Federal Board of Revenue)."
The FBR faced a cyberattack about two-and-half-month ago. It took it almost two weeks to fully recover from the attack.
COMMENTS (1)
Comments are moderated and generally will be posted if they are on-topic and not abusive.
For more information, please see our Comments FAQ