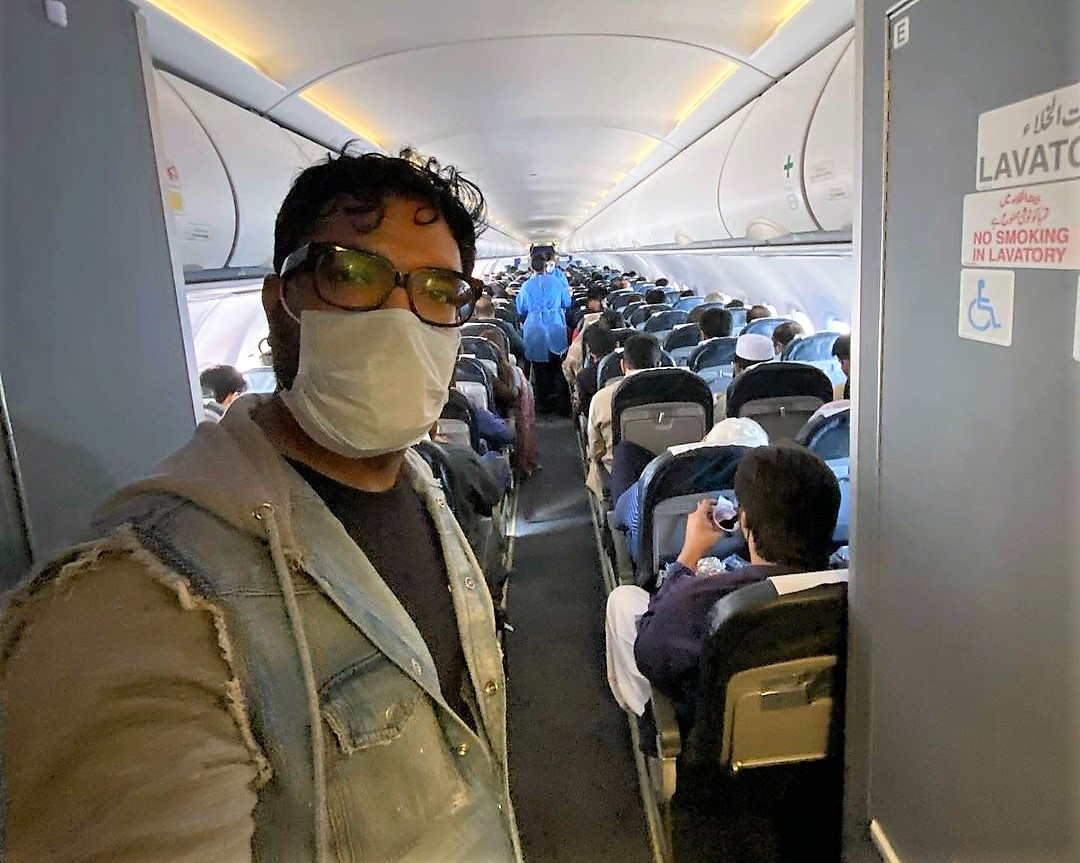 ---
Actor and screenwriter Yasir Hussain shared a photo he took upon boarding a plane to address his audience with a key message in the caption.
Taking to Instagram, the Jhooti actor expressed his disappointment at travelers not respecting air hostesses and their profession. The lack of respect for the said profession had evidently prompted the actor to speak up for flight attendants.
Sharing his observation about Pakistani people and "especially men," the Lahore se Aagey star wrote, "They think that women working in airplanes, who serve you food and pick your dirty plates for your comfortable travel, are modern-day slaves."
He reinstated how people display a lack of manners and ethics while speaking to them, probably because they look down on them due to their occupation. "Khudara different professions ka ehtaraam karen (For God's sake, kindly respect all professions)."

Actor Reema Khan and fashion designer Humayun Alamgir applauded Hussain for his progressive thoughts while netizens also appreciated his message.
The lack of respect we display for people of certain professions might be an outcome of our entitled conditioning but it's high time we recognise our privilege and think before speaking. It's 2021 and we should not need reminders to pay respect where it's due, even if we think it's not.

Hussain, on the other hand, has often called out disrespectful behaviour, even to defend his fellow showbiz pals when the industry split into two groups, bullying either Asim Azhar or Hania Amir as they aired their dirty laundry in public. He also raised his voice against the mistreatment of production crews on sets. Hussain is also proud of his mother-in-law, who was Pakistan's first Careem captain and has often encouraged women to take up jobs considered 'odd' in our society.
COMMENTS
Comments are moderated and generally will be posted if they are on-topic and not abusive.
For more information, please see our Comments FAQ