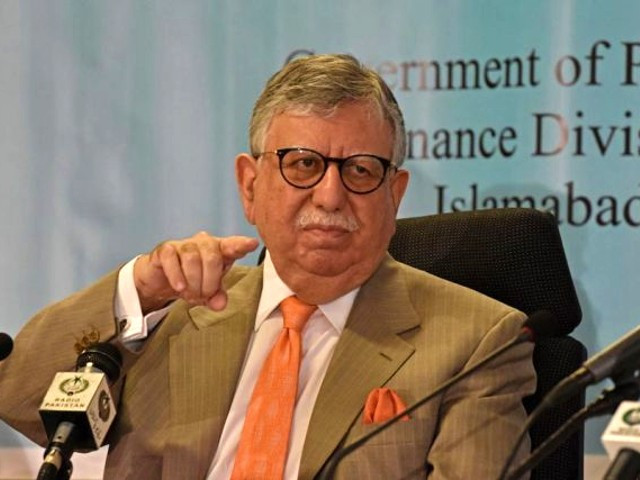 ---
ISLAMABAD:
President Dr Arif Alvi on Thursday signed the summary to retain Adviser to Prime Minister on Finance Shaukat Tarin as a member of the National Economic Council (NEC).
The development comes after Tarin's six-month tenure as the country's finance minister expired last week and he was appointed as the PM's aide on finance and revenue.
The president gave the approval on the advice of the prime minister under Article 156 of the Constitution, the president's media office said.
Tarin will now be a member of the Advisory Council instead of the finance minister.
The government on Monday appointed Tarin as adviser to the prime minister on finance, which would also now require the reconstitution of four committees including three cabinet bodies, besides adding another layer in the decision-making process of the finance ministry.
Also read: Tarin appointed PM's aide on finance
Tarin was notified as the finance and revenue adviser after Prime Minister Imran Khan could not fulfil his promise of getting him elected as a senator before the expiry of his six-month ad-hoc constitutional ministerial term.
However, Tarin's status as federal minister will be symbolic, as he cannot exercise the powers of a minister due to a judgement issued by the Islamabad High Court. In December last year, the court ruled that unelected advisers and special assistants to the prime minister cannot exercise executive or administrative powers in the functioning of the government and only elected representatives chosen by the people had the privilege to run the affairs of ministries.
After Tarin's notification as adviser, the four committees have become headless.
Sources said that the government is in the process of reconstituting the Economic Coordination Committee of the Cabinet (ECC) – the most important cabinet body, the Cabinet Committee on State-owned Enterprises, the Cabinet Committee on Privatisation and the Executive Committee of the National Economic Council.
(With input from News Desk)
COMMENTS
Comments are moderated and generally will be posted if they are on-topic and not abusive.
For more information, please see our Comments FAQ