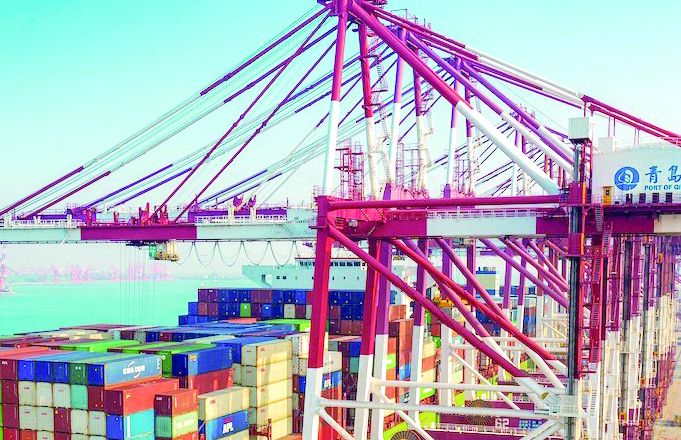 ---
KARACHI:
Pakistan's current account deficit – country's higher foreign expenditures compared to income – remained elevated at $3.4 billion during the first quarter (July-September) of fiscal year 2021-22 in wake of spike in imports coupled with higher international commodity prices.
According to the State Bank of Pakistan, the country recorded a current account surplus of $865 million in the corresponding quarter of previous year.
A strong rebound in economic activity and higher international commodity prices kept the current account deficit at a high level of $3.4 billion in Q1FY22, the State Bank of Pakistan stated in tweet.
Speaking to The Express Tribune, Arif Habib Limited Head of Research Tahir Abbas said that the huge current account deficit was witnessed on the back of soaring imports which increased 64% during the quarter on a year-on-year basis.
"The good news is that exports also registered a surge of 35.2% during the period while remittances remained strong at $8 billion," the analyst cherished.
Echoing his views, Arif Habib Corporation Managing Director and CEO Ahsan Mehanti added that the primary reason behind substantial current account deficit was the lofty import bill.
"During the quarter, oil prices rose from $60 to $85 per barrel which inflated the import bill of Pakistan," he said. "Moreover, escalation in non energy imports coupled with uptrend in global commodity prices further widened the bill."
Besides, freight cost also jumped on the back of recovery in global demand as more and more countries are not lifting the Covid-19 restrictions.
Although exports registered an increase however a surge in international prices of energy products (coal and oil) offset the impact, he underlined.
A report from Arif Habib Limited stated that higher demand for machinery led to a jump in overall import of goods during the quarter.
"Textile exports increased by 27% to $4.4 billion during July-September 2021," it underlined. "In the same period, technology exports amounted to $635 million, contributing 40% to the overall services' export and marking a 43% jump."
Pak-Kuwait Investment Company Head of Research Samiullah Tariq highlighted that the uptrend in current account deficit was being experienced on the back of supply shortages and spike in global commodity prices.
September data
The central bank stated that the current account deficit narrowed to $1.11 billion in September 2021 against $1.47 billion in August 2021.
Arif Habib Limited's report stated that the current account deficit dropped 24% in September 2021 on a month-on-month basis, driven by 10% surge in exports and 2% contraction in imports.
Topline Securites Director Research noted that export of goods touched an all-time high of $2.64 billion and posted a rise of 13%.
He projected the current account deficit to clock in between $10-11 billion (3-3.5% of GDP) in FY22.
Abbas was of the view that the ongoing wave of rupee depreciation against the US dollar would discourage imports over the next few months.
"The measures taken by the State Bank of Pakistan and the government to reduce the import bill are bearing fruits," he said.