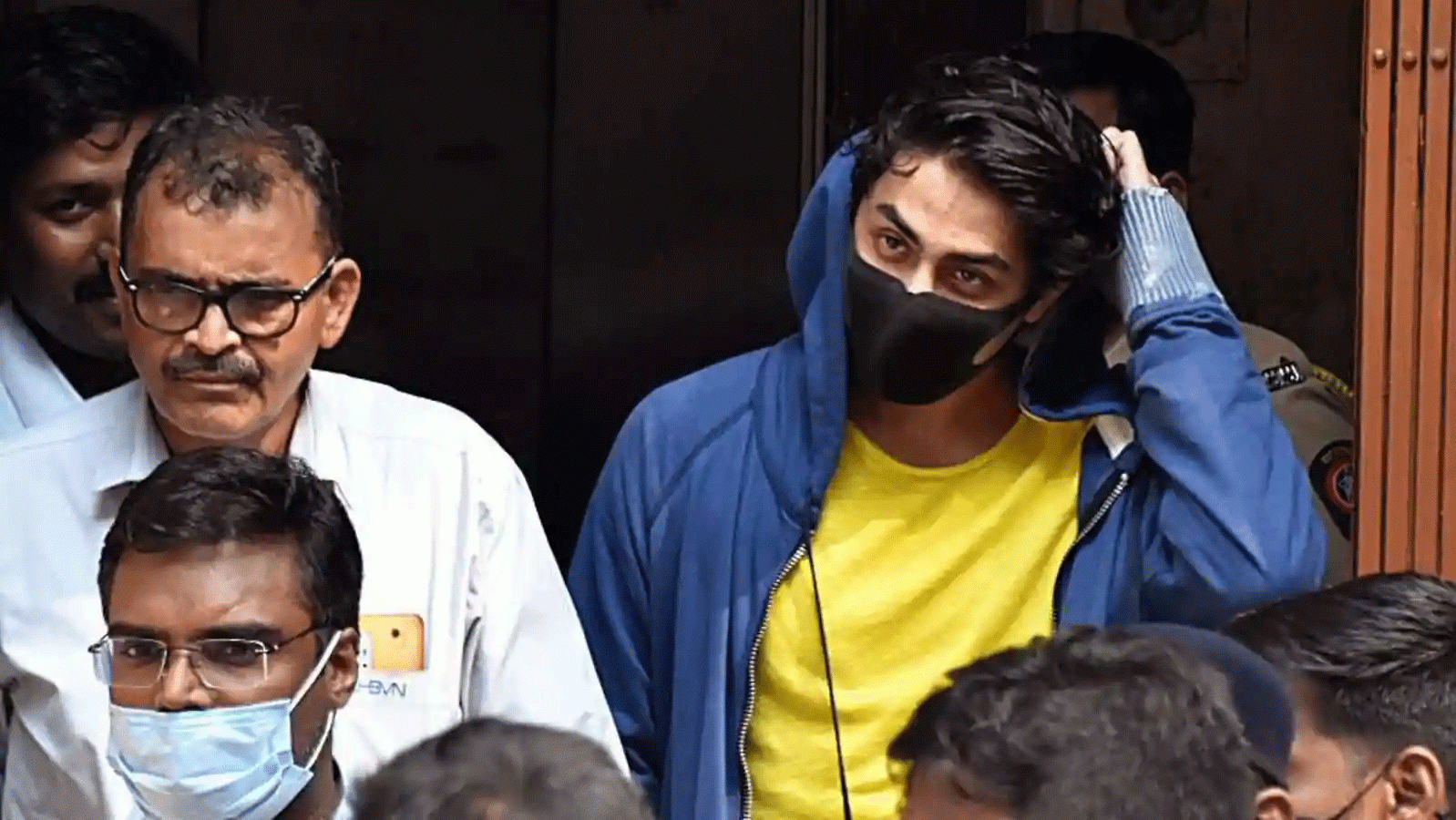 ---
Earlier this month, Shah Rukh Khan found himself right in the middle of a controversy after his son Aryan Khan was detained by the NCB for an alleged drug bust on a cruise before the youngster boarded it, reported The Indian Express. He was soon taken into custody and consequently arrested. The 23-year-old was then sent to a 14-day judicial remand.
The central agency said it was investigating "suspicious transactions constituting offences" under the Act. It said the total recovery, in this case, was 13 grams of cocaine, 5 grams of mephedrone, 22 pills of MDMA (Ecstasy) - all categorised as "intermediate quantities" - and 21 grams of charas, which falls in the category of "small quantity". The recovery also included INR130,000 in cash, it said.
Even after several bail attempts, Aryan still sits behind bars without evidence of finding drugs on him, quoted Hindustan Times. Here's a timeline of what had happened so far.
October 2
The Narcotics Control Bureau (NCB) raided a cruise liner – Cordelia Cruises' Empress ship, hosting a party – on late Saturday night. According to Filmfare, the Indian federal law enforcement and intelligence agency discovered allegedly illegal drugs on board. As a response, 10-12 individuals were detained on the spot and taken in questioning by the NCB. Among them is Shah Rukh Khan's son Aryan Khan.
October 3
Aryan is taken to court where after an FIR has been filed against him. The case is heard by Magistrate RK Rajebhosale and Aryan is sent to one-day NCB custody. Aryan and seven others were taken for medical tests. He was officially arrested after being detained by the NCB for one day.
October 4
Aryan was presented in Mumbai's Esplanade court for his first bail hearing. His lawyer Satish Maneshinde argued in court that no drugs were found on Aryan and that all his medical tests had come out clear. The prosecution asked for an extension of NCB's custody for further questioning. They argued that Aryan's WhatsApp chats show links of a global drug chain and had incriminating material.
October 5
NCB seeks extension in Aryan's custody after several arrests have been made in the alleged drug ring in Bollywood. The court sent Aryan and co-accused to NCB custody till October 7.
October 7
An Indian court sent Aryan and seven others on 14-day judicial custody in connection with the alleged seizure of banned drugs from a cruise ship off the Mumbai coast, reported The Indian Express. Their bail applications will be heard on the next day, the court said. The NCB had sought an extension of their NCB custody, but the request was not granted.
October 8
Aryan's bail plea was rejected by a magistrate court in Mumbai on technical grounds. In response to Aryan's bail plea, the NCB counsel said that they needed at least a week, to file replies as multiple bail pleas are pending in the case. The court announced that Aryan's plea will be heard on October 13.
October 13
Amit Desai comes down hard on the NCB. After an hour and a half of arguments, Desai closes saying, "The law has to be reformative, this is not the way to do it. They are not drug peddlers. They have suffered enough." The sessions court adjourns Aryan Khan's bail hearing till 11 am, October 14.
October 14
Judge VV Patil reserves order on Aryan's bail plea till October 20. Aryan will now stay in Arthur Road jail till at least October 20. The order has now been reserved till further date, which means Aryan has been sent to jail. He was previously being kept in a special isolation ward has now been moved with other inmates.
COMMENTS
Comments are moderated and generally will be posted if they are on-topic and not abusive.
For more information, please see our Comments FAQ