 ---
Is Aryan Khan's arrest an attempt to target India's biggest Muslim hero?
To many, the star kid's arrest was also an eye-opener in the rising discrimination against Muslims in India
---
KARACHI:
In 2019, a video featuring 15 Bollywood bigwigs went viral. This was not a medley to support a social cause nor was this an end credit sequence of a Farah Khan multi-starrer. This was Bollywood as real as it can ever get.
The 30-second clip, shot by Karan Johar saw the likes of Ranbir Kapoor, Deepika Padukone, Varun Dhawan, Shahid Kapoor, Malaika Arora, Vicky Kaushal, famed directors Zoya Akhtar, Ayan Mukerji in an apparently 'wasted' and intoxicated state. BJP MLA Manjinder Singh Sirsa tweeted the same video and asked, "Are these your role models?".
As much as substance abuse is as common in Bollywood as nepotism, to see your favourite stars losing it while not in 'character' was a rare and shocking sight and something had to be done about it. The Indian Narcotics Control Bureau (NCB) was moblised to investigate the matter which disappeared from both the social and mainstream media a few days after making headlines. The party, according to India Today, was given a 'clean chit' by the Forensic Science Laboratory as they 'didn't find any evidence of actors consuming drugs.'
While there were damning details caught by the eagle-eyed netizens of the consumption of drugs at the star-studded party, like many other clips that make rounds on social media, Karan's viral video became a small bump in his otherwise smooth Bollywood journey.
As they say, what happens in Vegas stays in Vegas but what happens in Bollywood stays in Bollywood only if your ruling establishment does not want to make a circus out of what is otherwise a common practice, not just in Bollywood, but all across India.
The Aryan Khan pantomime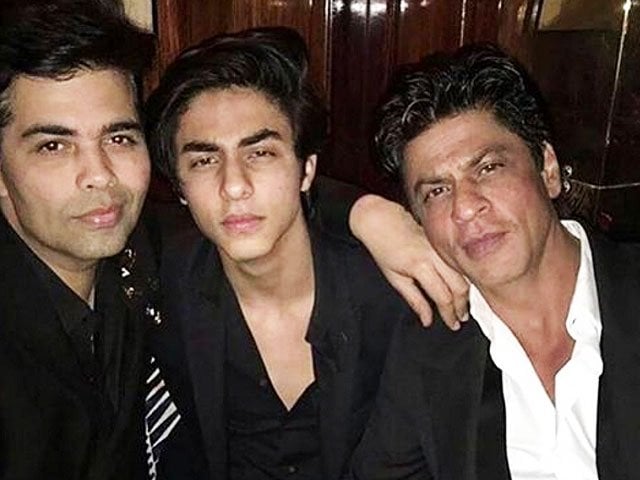 Aryan Khan with Karan Johar and Shah Rukh Khan. PHOTO: MISS MALINI
Earlier this month, Shah Rukh Khan found himself right in the middle of a controversy after his son Aryan Khan was detained by the NCB for an alleged drug bust on a cruise before the youngster boarded it, reported The Indian Express. He was soon taken into custody and consequently arrested. The 23-year-old was then sent to a 14-day judicial remand.
The central agency said it was investigating "suspicious transactions constituting offences" under the Act. It said the total recovery, in this case, was 13 grams of cocaine, 5 grams of mephedrone, 22 pills of MDMA (Ecstasy) - all categorised as "intermediate quantities" - and 21 grams of charas, which falls in the category of "small quantity". The recovery also included INR130,000 in cash, it said.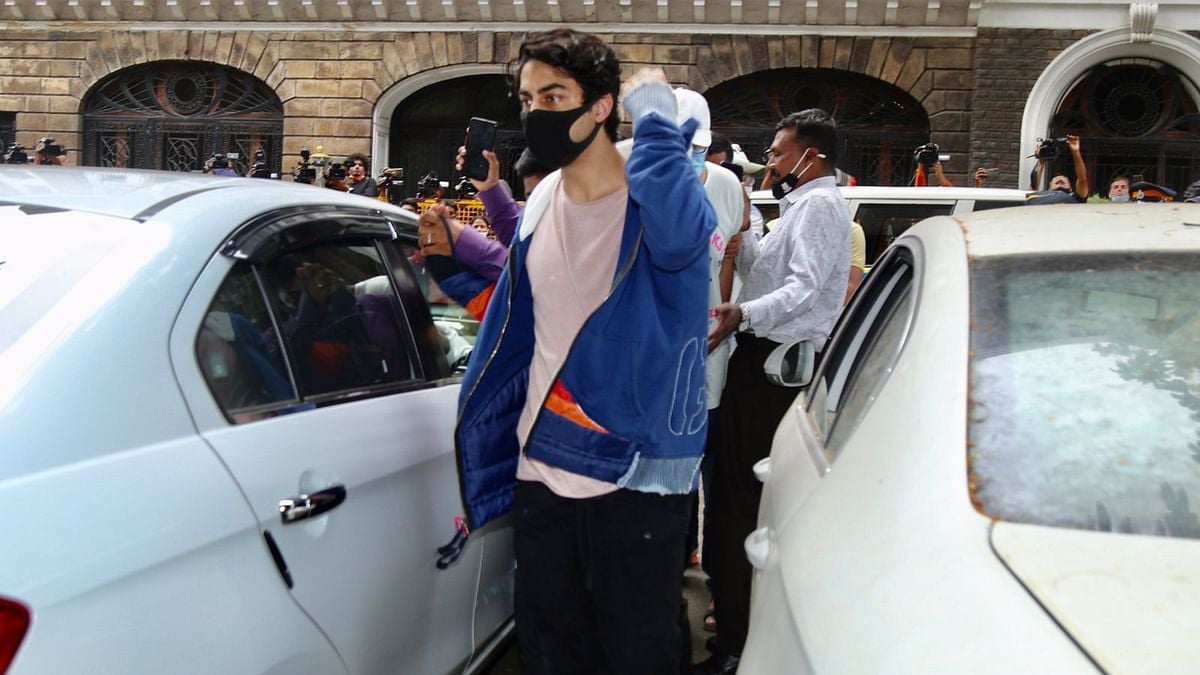 Even after several bail attempts, Aryan still sits behind bars without evidence of finding drugs on him, quoted Hindustan Times. On October 9, Aryan approached the session's court after the detailed 15-page order was made available by the Mumbai magistrate court.
In the order, it was revealed that Aryan has not been found in possession of drugs. He has been 'charged with the consumption of drugs', the publication reported. So why did NCB oppose the bail plea? According to the bureau, the star kid's WhatsApp was filled to the brim with evidence of his involvement with the consumption of drugs. So much so that the bureau has assumed what Aryan's lawyer said were chats about football, was in reality his admittance to smuggling drugs in 'bulk quantities'.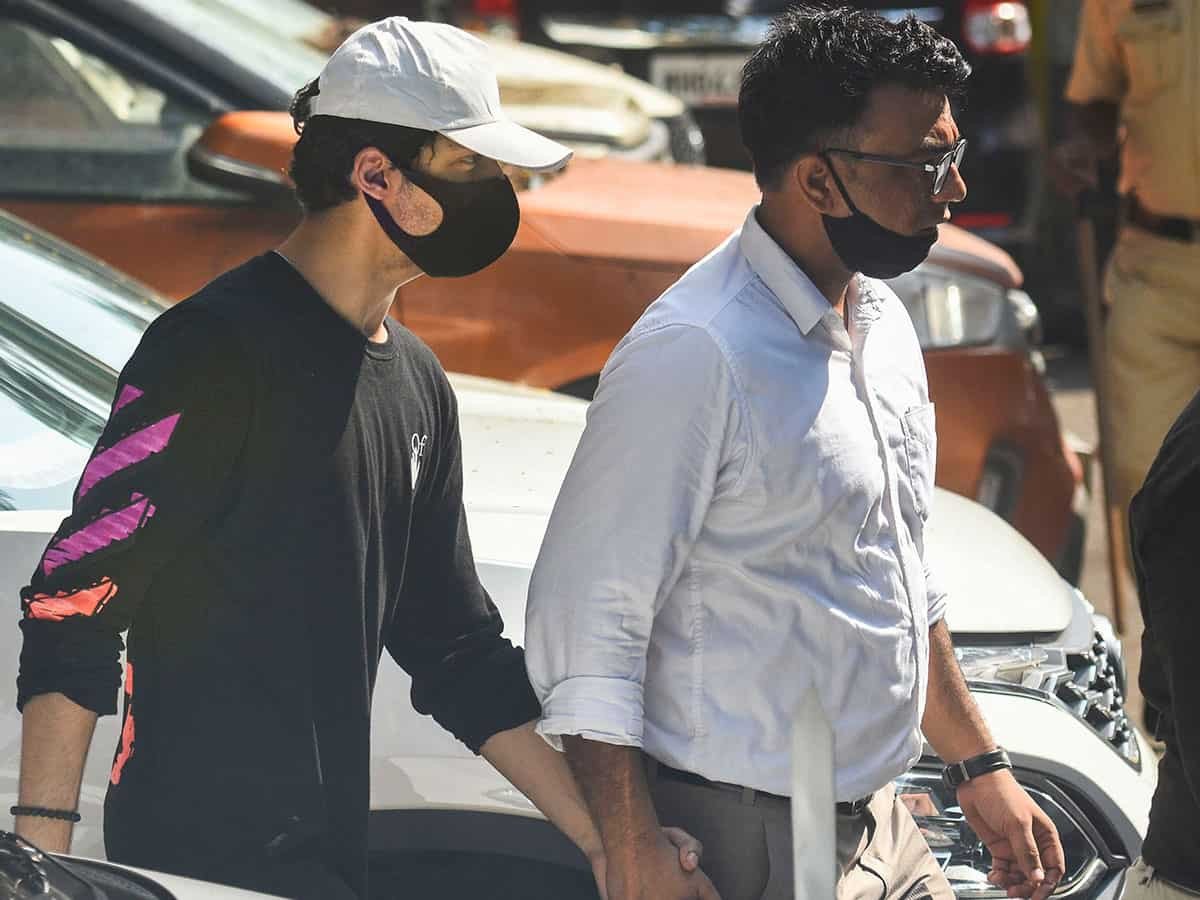 In the same report, NCB argued Aryan would have boarded the cruise with the intention to consume and distribute contraband, which the latter has already denied. The agency also pointed out that since Aryan belonged to an influential family, they might try and tamper with evidence. All this, so far, is just hearsay. However, no amount of influence has managed to bail Shah Rukh's son out yet. The next hearing is scheduled for October 20, where the court will once again give a verdict on Aryan's bail.
Bollywood stands with SRK
There's a reason Shah Rukh has been termed as King Khan of the Indian film industry. It's not just the more than 80 films he's starred in or over 20 awards he has won. It's not the fact that he is one of the richest actors globally or how he completely owns the screen when he's at it. It's the sheer nature of the star that has multiplied his fans in billions.
It's the wit and charm of SRK, his brilliant acting prowess and his larger-than-life persona that he's touted as the biggest deal in Bollywood. One of the most talked-about traits of the Dilwale star has been how he has always stuck by those in need and so his massive support in the Aryan's case is anything but surprising.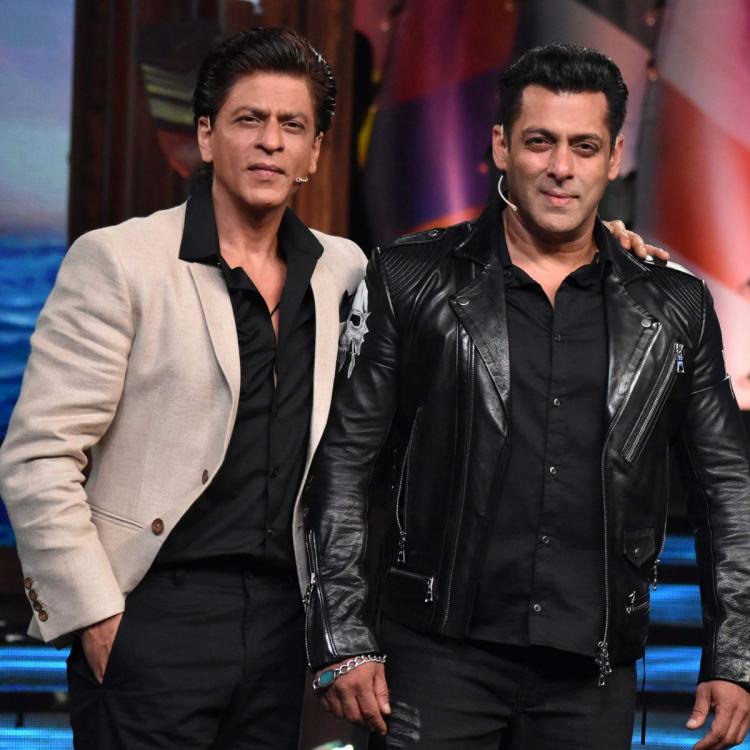 Soon after the news of Aryan's arrest broke out, many Bollywood stars lent support to the Khan family. The same day of Aryan's detainment, Filmfare reported Salman Khan was seen making his way to Shah Rukh's residence, Mannat. But it didn't stop there. Filmmaker Sanjay Gupta and designer Farah Khan Ali also joined the Bollywood celebrities voicing support for the star following his son's arrest.
The Kaante director praised Shah Rukh and wrote in a tweet, "Shahrukh Khan has always been there in his own way for everyone that has ever needed help and reached out to him. This I can say for a fact!"
In a second tweet, he added, "I am a father. My son is 10-year-old. God forbid, if he has to pay the price for my beliefs, so not fair!"
Farah chimed in, "SRK and family have my support. Always have and always will have my support. Have known them personally for too long and know they are good people. I pray all goes well for them."
Previously, Hrithik Roshan, Ali Fazal among others had called out authorities for 'mistreating' Aryan. Fazal had tweeted, "Another brick in the wall – playing out rather loudly in my headphones today."
The Mirzapur star joined the growing list of people from Bollywood who had come out in support of SRK and Aryan earlier, including his interior designer wife Gauri Khan, filmmakers Zoya Akhtar, Farah Khan, Hansal Mehta, actors Raveena Tandon, Pooja Bhatt, Suchitra Krishnamoorthi, Somy Ali and comedian Johnny Lever among several others.
The Times of India quoted Suneil Shetty as saying, "When a raid is conducted at a place, many people are taken into custody. We assume that a particular boy must have consumed it (drugs). The process is on. Let's give that child a breather. Let real reports come out."
The outlet also shared an excerpt from Swara Bhasker's posts on Aryan's arrest. "Aryan Khan is not your public elected official. He did not murder anyone. He is not the owner of a port bringing thousands of kilograms of drugs into the country. If he is a drug-snorting young man, too bad for him, his health, his dad's reputation and his wallet! That's it. There is the police, there is NCB and there is him and his loved ones, nobody except that needs to be worried!" she had shared.
Hrithik, in a detailed Instagram post, sent love and wishes to Aryan. "My dear, Aryan," the War star began, "Life is a strange ride. It's great because it's uncertain. It's great because it throws you curveballs, but god is kind. He gives only the toughest ones the toughest balls to play. You know you are chosen when amidst the chaos you can feel the pressure to hold your own. And I know you must feel it now. The anger, the confusion, the helplessness."
The actor then shared, "I've known you as a kid and I've known you as a man. Own it. Own everything you experience. They're your gifts. Trust me. In a time when you connect the dots, I promise you, it's going to make sense."
Veteran actor-turned-politician, Shatrughan Sinha shared his two cents on the matter. Speaking to ETimes, the actor called people in the Indian film industry a bunch of "scared folk", leaving people to fight their battles on their own.
Settling scores with SRK: Shatrughan Sinha on Aryan's arrest
Explaining how Shah Rukh is being targeted through his son, he shared, "Shah Rukh is definitely the reason why the boy is being targeted. There are other names like Munmun Dhamecha and Arbaaz Merchant, but nobody is talking about them. The last time such a thing happened, the focus was on Deepika Padukone, although there were other names involved, and known names too, but the focus was on her only." Highlighting the fact that no drugs were found on Aryan, he continued, "This time they have Aryan Khan to play with because he is Shah Rukh Khan's son and they've got a chance to settle scores with the actor."
However, Bollywood's controversial queen Kangana Ranaut had a difference of opinion on the matter. The Simran star opined how this case should serve as an eye-opener for the starkid.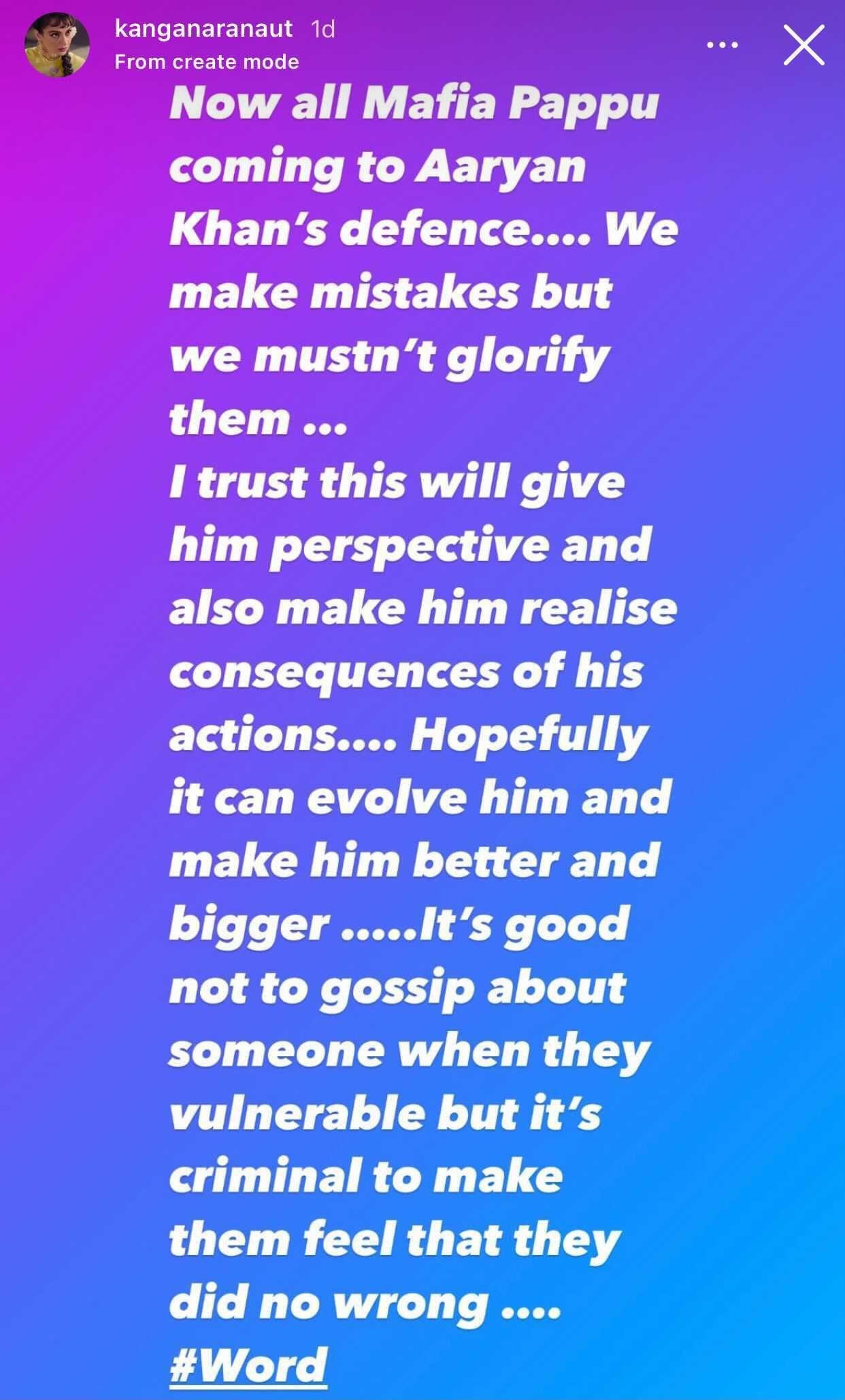 "Now all coming to Aryan Khan's defense. We make mistakes but we mustn't glorify them. I trust this will give him perspective and also make him realise the consequences of his actions." She added, "Hopefully, it can evolve him and make him better and bigger. It's good not to gossip about someone when they vulnerable but it's criminal to make them feel that they did no wrong."
The conflict of interest
To many, Aryan's arrest was also an eye-opener in the rising discrimination against Muslims in India. The case found India's leading political parties, BJP and Congress, at opposite ends. While some Congress leaders, such as Nawab Malik, alleged that the raid was staged by India's right-wing ruling party, BJP strongly opposed his stance.
As per a report in DNA India, Nawab claimed the brother-in-law of BJP leader Mohit Bharatiya was also among those arrested in the raid but was released by the police before he was arrested. The political figure further commented that the NCB's raid on the cruise was "fake, planned and conspired to defame the film industry and the Maharashtra government".
BJP leader Nitesh Rane then lashed out at Nawab for speaking up for Aryan. He questioned the Congress leader's involvement in the case and dug up a Hindu-Muslim angle in it. "How come Nawab Malik is shouting so much? Because it's a Khan and not a Sushant Singh Rajput? Just because his name is Khan, he becomes a victim? And because Sushant was a Hindu he became a drug addict?" Nitesh tweeted.
Local BJP leader, Atul Batkhalkar, shared the reason behind NCB keeping Aryan under custody is 'ample evidence.'
Many on social media had claimed how the prolonged case of Aryan's arrest is an attempt to malign Shah Rukh's reputation in India as a prominent Muslim actor. Former Indian Illegally occupied Jammu & Kashmir's Chief Minister Mehbooba Mufti pointed out how Aryan's only crime is having a Muslim surname.
On October 11, the politician had tweeted, "Instead of making an example out of a Union Minister's son accused of killing four farmers, central agencies are after a 23-year-old simply because his surname happens to be Khan. Travesty of justice that Muslims are targeted to satiate the sadistic wishes of BJP's core vote bank."
Congress leader Adhir Chowdhury, too, compared the action against Aryan with that of the action against Lakhimpur Kheri violence-accused Ashish Mishra, the son of Union minister Ajay Mishra. "The alacrity of arresting the son of Shah Rukh Khan who is allegedly a drug-addicted kid was conspicuously absent in the case of arresting the son of Mr Ajay Mishra, MoS Home affairs."
A few months back, Ms Rhea Chakroborty was detained and languished in jail, now the turn is for Aryan Khan. The equality of justice for all is enshrined in the preamble of the Constitution of India. Severe punishment to teenage khan for a venial offence should not be awarded," he said.
Pain of being an Indian Muslim
While the chatter of Aryan's case being ethnically motivated has reached Twitter, some have refuted the claims and added how religion was never a factor in the ongoing case. Few commented how the narrative of Aryan being involved in illegal substances has been driven away under the pretense of Muslims having a troubling time in the 'secular' state.
However, as National Herald India's editorial consultant, Sanjukta Basu, pointed out, "Nothing wrong in calling SRK Muslim Superstar. Identities are already fractured in India. On one hand, you keep seeing labels like Hindu nationalist, proud/kattar Hindu. On the other hand no less than ex-Vice President, judges, cricketers, doctors, journalists are met with suspicion for being Muslims."
Former Parliamentarian, Udit Raj, too shared the same opinion. "Aryan khan is being targeted because he is a Muslim," he tweeted. Pakistani veteran star, Simi Raheal, last week shared how Aryan's only crime is being Shah Rukh's son and a Muslim.
Another Indian journalist, Ashok Swain, commented, "If they can do this to Shahrukh Khan's son, imagine the helpless of any ordinary Muslim youth in the country!"
An Afghan journalist, Emran Feroz, tweeted, "In Modi's fascist India, no Muslim is safe, even if your name is SRK. Apparently, the whole cocaine story is a hoax too. Remember, the same media outlets regularly spread massive fake news regarding Afghanistan."
An Indian author, Kavita Krishnan shared, "So transparently obvious that Aryan Khan is targeted because he is the son of Shah Rukh Khan - a Muslim who is successful and beloved, thus a thorn in the flesh of Hindu supremacists. Ask every screaming anchor - why are you silent on the drug bust at Adani port?"
The Wire journalist, Arfa Khanum Sherwani, remarked, "Aryan Khan case has nothing to do with him consuming drugs but a clear targeting of Shah Rukh." She added, "Aryan's basic right of securing bail is being denied in a free country. SRK is undoubtedly the biggest Muslim superstar of our times. 'Process as punishment' is a message to him to fall in line."
The Khans of Bollywood might be some of the biggest superstars the Indian entertainment industry has seen to date, but the fame has come with its fair share of baggage. Last year, actors Saif Ali Khan and Aamir Khan came under BJP's radar and found themselves in a ruckus when Hindu right-wing party, RSS, when Saif's Amazon Prime original Tandav allegedly hurt Hindu sentiments, while the Dangal star was dragged through the mud for a mere picture with Turkish first lady while he was on a shoot for his upcoming film, Laal Singh Chadha.
Aryan's case is hardly a catalyst when it comes to how prominent Muslims are now treated in India; as they go on to face the brunt of the ruling party if they aren't voicing support for it.
Have something to add to the story? Share it in the comments below.