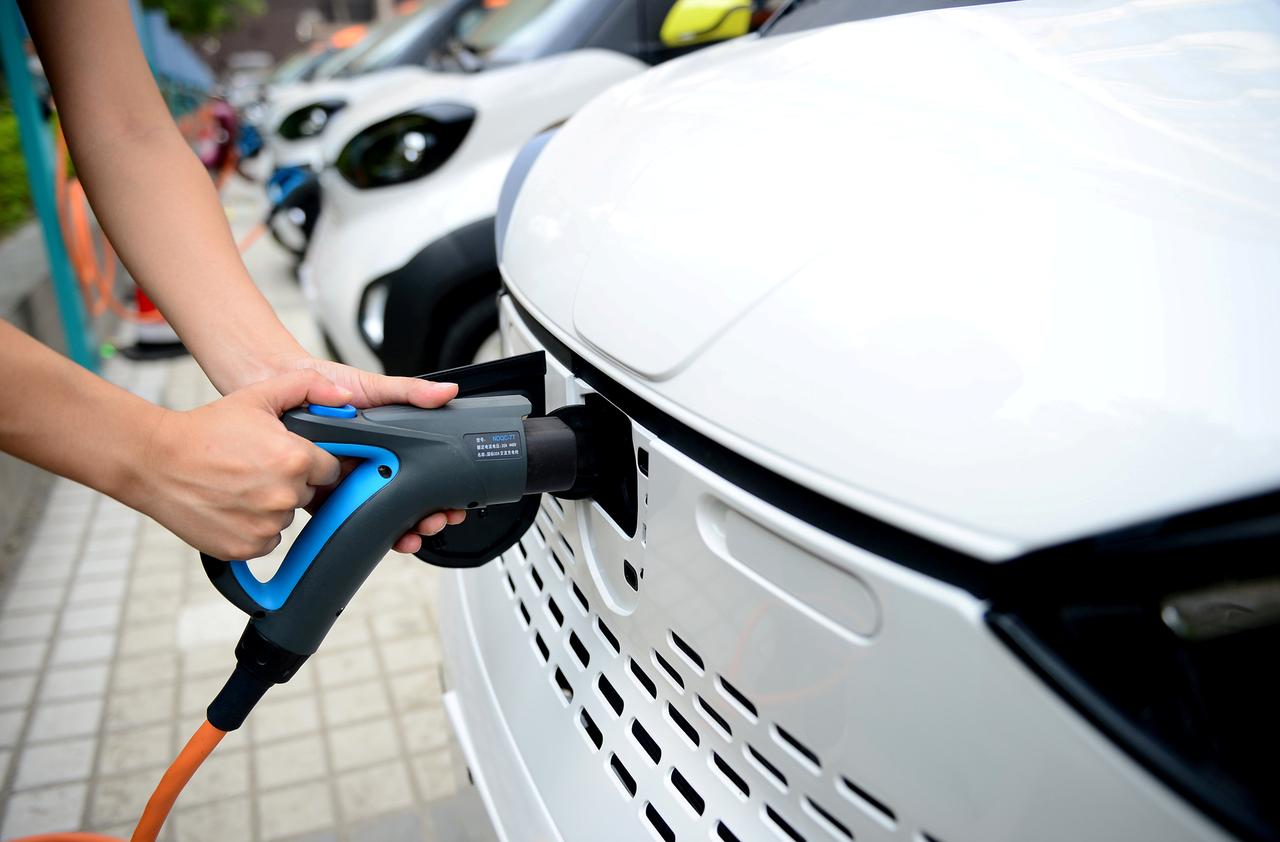 ---
ISLAMABAD:
Policymakers and government advisers have been hoping that foreign investors will set up new oil refineries in the country that will meet fuel demand and reduce reliance on imported fuels. But a reassessment may be required.
Petrol and high-speed diesel sales in Pakistan have bounced back following the rollout of coronavirus vaccines and the reopening of economy. Petrol and diesel sales of oil marketing companies rose by 12.7% and 17.6% respectively in FY21, according to data of the Oil Companies Advisory Council.
Improvement in business environment, increase in exports, reduction in the flow of diesel smuggled from Iran, surge in automobile sales and uptick in travel and tourism activities contributed to this growth.
On the flip side, however, the rising petrol and diesel consumption is weighing heavily on trade balance. Pakistan's current account deficit swelled to $1.48 billion in August from $814 million in July, which can be partly attributed to high energy prices in international markets and growing demand for refined oil products at home.
Pakistan buys most of its petrol and diesel from foreign companies since domestic refineries have limited production capacity.
Pakistan spent $1.76 billion on petroleum group imports (including petroleum products and crude) in August, as per latest report of the Pakistan Bureau of Statistics, up from $1.33 billion in the previous month. If commodity prices remain high and demand continues to grow, then the import bill may increase in future.
There are five oil refineries in Pakistan that can together process up to 420,000 barrels of crude oil daily. If, however, the country's oil refining capacity were to expand, then this could meaningfully reduce Pakistan's petroleum import requirements.
In such a case, Pakistan's foreign buying will shift from refined products to crude oil, with the latter being substantially cheaper than the former.
Some foreign investors have shown interest in establishing up to six new oil refineries in Pakistan that can, theoretically, lead to an oil refining boom, pushing the country's total refining capacity to more than a million barrels per day.
Recently, a group of Chinese state-owned companies has reportedly shown interest in establishing an oil refining complex by investing $15 billion, as per a Board of Investment official.
Previously, investors from Saudi Arabia and the UAE also made similar promises. Around two and a half years ago, for instance, Saudi Crown Prince Muhammad bin Salman visited Pakistan and at that time a memorandum of understanding was signed in which the kingdom committed to setting up an oil refining and petrochemical complex by investing $10 billion.
In reality, however, building a brand new oil refining plant from the ground up, in this day and age, is easier said than done. It is pertinent to mention that no worthwhile progress has been made on the above-mentioned projects and all of those plans are yet to see the light of the day.
New refineries unlikely
Now, as the Covid-19 dust begins to settle, it is looking increasingly unlikely that any foreign investor will build the multibillion-dollar oil refineries in Pakistan due to two reasons.
Firstly, the pandemic has shown that the demand for refined products like petrol and diesel isn't as inelastic as everyone thought. Global energy demand plunged during the pandemic, which pushed oil prices down to historic lows.
Global lockdowns and travel restrictions triggered a drop in petrol and diesel consumption. Oil refineries around the world were forced to curtail operations, many incurred substantial losses, and some even filed for bankruptcy protection.
Since then, however, oil demand has recovered but it is yet to climb to pre-pandemic highs, including in Pakistan. Even now, many oil refineries are feeling the effects of the demand destruction caused by the coronavirus, including the Stanlow Refinery, the second biggest in the UK, which is teetering on the verge of collapse.
Secondly, and perhaps more importantly, the long-term outlook for petrol and diesel consumption is also looking uncertain due to the expected rise in sales of electric vehicles (EV).
Currently, Europe, China, and the US are going through an EV boom. In two European countries (Norway and Iceland), sales of electric cars outstripped those of conventional vehicles in 2020.
In subsequent years and decades, a rise can be seen in EV sales in other regions as well, including Pakistan. Western European nations are spearheading the EV revolution, which is expected to wipe out around 173,000 bpd of the region's petrol and diesel demand by as soon as 2025, as per S&P Global's estimate.
This may happen in Pakistan as well in the long term once EVs start to gain traction, especially since the government is actively pursuing the policy of electrification of vehicles.
These two factors have become more prominent now than ever before and have clouded the outlook for refined products. Against this backdrop, the refining business, which was based on the assumption that refiners would keep enjoying healthy demand for key products, has lost some of its charm.
Remember, oil refining is a capital-intensive business. Moreover, construction of a large oil refinery can take a few years and investors often have to wait well over a decade or two to recoup their capital expenditure.
During that time, if Pakistan were to experience another disruptive event like a pandemic or witness an EV boom, then that might significantly harm a project's economics. It wouldn't be surprising, therefore, if the foreign investors who've talked about setting up giant oil refining facilities in Pakistan show hesitance to honour their pledges.
Less reliance on imports
However, Pakistan still has to find ways to reduce its reliance on imported fuels by expanding the oil refining capacity. But instead of looking outwards for help, the policymakers should look inwards.
The country already has the oil refining infrastructure whose capacity can be ramped up rather quickly. In fact, the leading oil refineries have already finalised plans to shore up their capabilities and modernise their facilities, including a major refinery in Balochistan that is doing civil works on its site.
Remember, the oil refineries in Pakistan have been running at 40% to 70% of their nameplate capacity due to the problems associated with the low demand for furnace oil. But if these plants are upgraded, then utilisation rates will climb and this may push up volumes by 100,000 bpd or more within a few years.
The government should take steps that encourage the oil refiners to not only modernise but also expand their facilities. Focus should be on improving product quality, producing environmentally friendly fuels, and growing the nation's oil refining volumes.
The PTI-led government has taken a step in the right direction by drafting an oil refining policy, which is believed to be in final stages of development. It is imperative that this process move forward, although policymakers may need to lower their expectations from foreign investors.
The writer focuses on subjects of business and economics, specialising in the energy sector
Published in The Express Tribune, October 18th, 2021.
Like Business on Facebook, follow @TribuneBiz on Twitter to stay informed and join in the conversation.
COMMENTS
Comments are moderated and generally will be posted if they are on-topic and not abusive.
For more information, please see our Comments FAQ