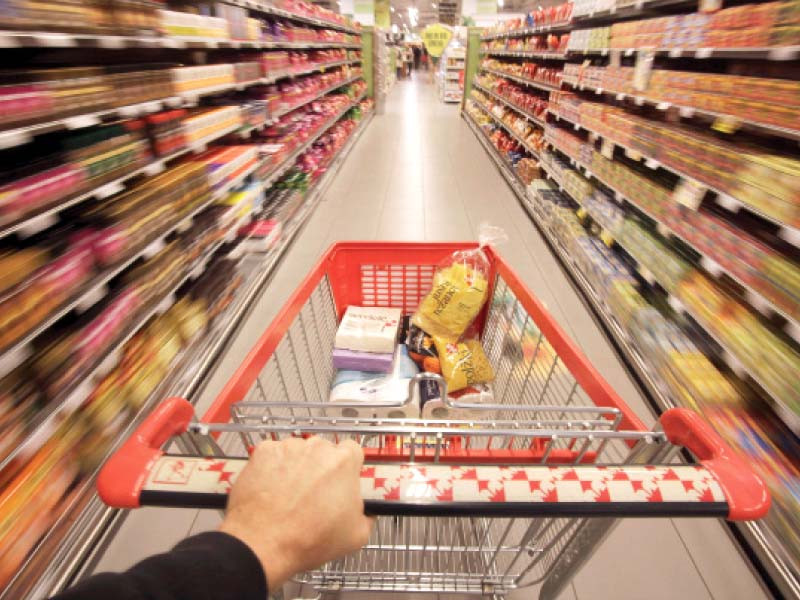 ---
KARACHI:
Recent statement from US Deputy Secretary of State Wendy Sherman in India that Pakistan's visit is "very specific, narrow purpose" and "we don't see building broad-based relationship" is another wake-up call for those citizens still sleeping in the fantasies of glory.
Our history is a combination of times when external powers needed or not needed our help. We have relied too much on being "accepted" or "wanted" by others. That needs to change. US's strategic interest for the 2020s is primarily focused on containing China's political and economic power. Hence, the military deals between the US, the UK and Australia (Aukus) or the existence of QUAD (US, India, Japan and Australia) or Five Eyes (the US, the UK, Canada, Australia and New Zealand).
Amid such political realignments, we can't expect to be in the US camp nor expect major economic partnerships – unless the orbits move otherwise.
Pakistan is at the crossroads for the umpteenth time. We have become addicted to foreign help/aid in our quest for global standing. Militarily, we have climbed up the ladder by having one of the finest defence and intelligence systems to the extent that our fighter jets are being sought after globally.
Economically, the story is not at all rosy. Pessimism is a direct function of our inefficient utilisation of skillsets. Had there been no talent in the country, there wouldn't have been any frustration nor hope. All is not lost.
On relative terms, Pakistan has been blessed in the post-Covid world that the government has not spent a huge amount of stimuli compared to the developed countries creating debt worth 10-15% of gross domestic product (GDP). It's an advantage for Pakistan.
However, the rise of commodity cycle is again putting our short-term gains at stake and exposing our fragilities. Priorities need to be shifted away from election and towards catching up with the peers. Bangladesh, Vietnam and the Philippines are roaring ahead enviously.
It's time to look inwards. Put right people in the right job. Technocrats and bureaucrats need to put their heads together to fix the structural issues in the country.
If curbing circular debt requires controlling theft, line losses and privatisation, then do it. Don't waste three years on brainstorming only.
If managing pension load requires reducing benefits for military and civilians, then shift it to defined contribution. If increasing tax revenues requires going after traders and the undocumented, then net them in a structured manner with affordable taxation. Don't cave in to the political pressure. If industrialisation requires the top 1% to invest back in the country, then control their wealth being parked into unproductive real estate, jacking up prices to astronomical and unaffordable values.
If country's food demand is increasing, then increase fertile land and focus the most on doubling the yield to best standards. If we don't have naptha cracker to refine crude for chemicals, then create an environment for investors to put funds in.
If refineries are needed due to fuel demand, then don't dilly-dally with political agendas and go for it. If milk production is less, then find innovative ways to create exportable surplus and export value-added goods.
If our universities are not up to global standards, then set a mission to have 10 universities among the top 100 in the world. If our unskilled labour could be put to productive use for data entry at a global level, then teach people skills of tomorrow and pay them to learn and take foreign projects.
If our startup culture is budding, the government must massively incentivise entrepreneurs to create unicorns of tomorrow. These are some of the measures that need to be expedited. Every passing year our neighbouring countries are growing at a faster pace and our economic relevance is diminishing. There needs to be a sense of urgency in policymakers to get the work done quickly. The recent amendment to NAB laws is a welcome sign that would prompt faster and efficient decision-making. However, a few dozen people cannot pivot the entire strata of 220-million odd people. It's humanly impossible to expect cabinet members to take all the decisions.
Civil services reforms haven't brought in tangible improvements affecting the life of the common man as the last three years were marred by rupee depreciation, Covid and high commodity prices. Next two years would be tough as the PTI battles for re-election. Yes, some tough decisions would be delayed to protect the political capital. However, long-term structural issues should be fixed from today if the PTI wants to have a sustainable 5-6% GDP growth between 2023 and 2028.
It's time to do the job ourselves. It's good to be friends with the US or China but no nation has ever seen prosperity unless they fixed their house.
A majority of Pakistanis are poor – let's ignore the PBS statistics for a while – and living below the household income of Rs40,000 to Rs50,000. Policymakers should either give up or work towards a goal that people move from buses to bikes and bikes to cars. Clearly, a lot can be done and is totally doable.
The writer is an investment specialist with keen interest in political economy
Published in The Express Tribune, October 18th, 2021.
Like Business on Facebook, follow @TribuneBiz on Twitter to stay informed and join in the conversation.
COMMENTS (1)
Comments are moderated and generally will be posted if they are on-topic and not abusive.
For more information, please see our Comments FAQ