 ---
Trailer for Mahira Khan's much-awaited telefilm Ek Hai Nigar has been unveiled and it sees her taking up numerous challenges head on.
Slated to premier on October 23 on a local TV channel, the telefilm is an attempt to pay tribute to Major General Nigar Johar, who made history by becoming the first female officer to be promoted to the rank of lieutenant general, courtesy of her spectacular performance in different leadership and administrative roles.
Along with shedding light on her professional achievement, the trailer shares glimpses of Gen Nigar's personal life, a huge part of which is her husband, Johar Ali Khan, played by Bilal Ashraf. On Thursday, the Verna star had unveiled Bilal's character with a photo of him looking dapper in an army uniform. "If you ask Gen Nigar Johar about Sir Johar, she will always reply with a smile on her face and tears in her eyes. The man behind this legend of a woman – Johar Ali Khan," she captioned the post.
But a major chunk of the trailer sees Mahira as Nigar paving her way into the forces despite her family's evident uncertainty, assuring her seniors that she's not here to play around or take no for an answer, all while attending to her duties without ever compromising on her happiness.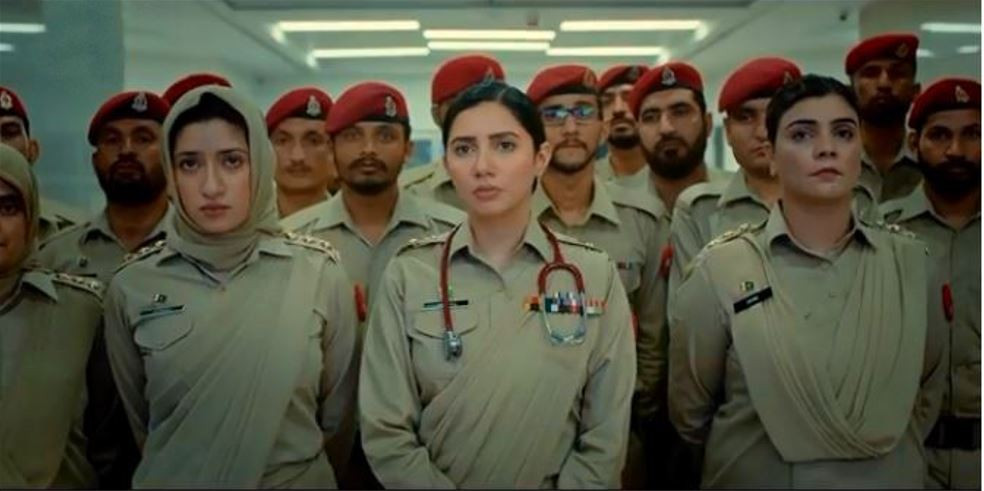 With Nigar, Mahira projects an empowered female who understands that her love for her career and her husband doesn't have to be mutually exclusive. She also provides a lowdown on why no amount of success gives anyone the free pass to feel superior because everyone is faced with similar challenges. And it is also precisely because of this that no one should feel wronged by fate and face every challenge head on.
"There is no challenge you can face that someone before you hasn't faced already, no tragedy you can meet that someone before you hasn't met already, and no success you can feel that someone before you hasn't felt already," she delivers in conclusion of the emancipating clip.
Here's hoping the telefilm is just as impressive.
Have something to add to the story? Share it in the comments below.
COMMENTS
Comments are moderated and generally will be posted if they are on-topic and not abusive.
For more information, please see our Comments FAQ