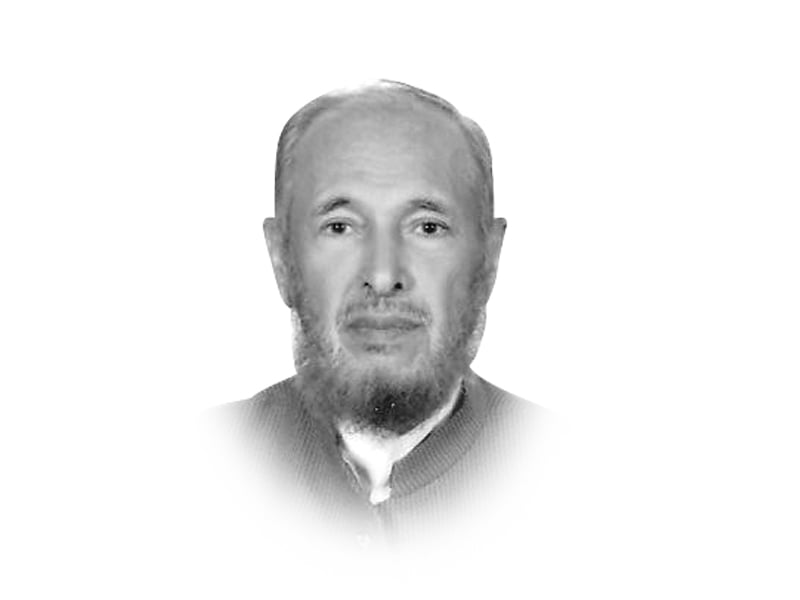 ---
Daesh has struck again, this time in the northern Afghan city of Kunduz. The terrorist group targeted a Shia mosque during Friday prayers. Over 100 people were killed and more than two hundred were injured. Daesh has officially claimed responsibility. The death of such a large number of innocent people has unnerved the Taliban government, which has promised peace and stability in a country ravaged by decades of conflict.
I have warned in these columns that Daesh would continue to launch lethal attacks across Afghanistan in order to take advantage of the transitionary period. Daesh is convinced that as soon as the Taliban consolidate its grip on the country and its institutions, the Taliban would confront and exterminate them. Before this happens, the group is dancing its last tango at the expense of innocent civilians, who are mostly the Shia Hazaras.
The devastating attack raises many questions on the ability of the Taliban government to organise an effort to comprehensively search and destroy all remnants of terrorist networks operating within Afghanistan. Countering and eliminating such networks would depend on whether the Taliban have succeeded in delivering peace to its people and whether the world would then be willing to work with the new dispensation. This is a critical test that would determine whether the Taliban administration would remain sustainable in the long run.
If the government is overwhelmed with the multiple and mounting challenges and shows signs of nervousness and lack of resolution, many rival warlords and political opponents would scramble to create space for themselves by challenging the authority of the Taliban government. This would be a sad inflection point for a country that is emerging from decades of conflict.
If past is any guide, the Taliban would not be intimidated by the enormity of the challenges they face on multiple fronts. The most immediate and crucial task is to put in place administrative institutions that would assume responsibility for effective governance. Dealing with Daesh would be easier if the departments dealing with law enforcement, collection of intelligence and prosecution of criminals were organised in a way that would leave no loopholes for errors and omissions. The people are going to judge the performance of the new government not only on how it deals with Daesh but also on the immediate measures it takes to alleviate extreme poverty and handle the threat of food insecurity in the region. No other government would have confronted such a wide range of urgent issues that could very easily derail and destabilise any government in the world. More than 70 per cent of the population is living below the poverty line, more than 80 per cent are unemployed, and hundreds of thousands have become drug addicts. Moreover, with the treasury is empty and the US refusing to release Afghanistan's $9 billion held in American banks, there is no cash for payment of salaries. The situation is grim and dire. It could cause a complete breakdown of the administration in the country.
When confronted with such daunting challenges, the Taliban have to organise a huge effort to address some key issues affecting lives on a daily basis. They have to move quickly to solicit immediate cash inflows to be able to disburse salaries. The $1 billion pledged by the international community have to be utilised with great care and caution. Even though most of this amount will not be received into the government coffers and would instead be delivered to the UN system and some NGOs, it would nonetheless help strengthen the overall condition of the country's economy. The Taliban have to launch a concerted effort to gain international recognition so that the UN and the US are pressured into releasing the amounts of aid currently held up because the regime has not been officially recognised.
Special effort has to be made to gain recognition from China. Beijing would like to formally recognise the new government but is delaying action because of a host of other reasons, possibly looking at what Islamabad does in the next few weeks.
Islamabad has no rationale for delaying the inevitable. There is no other option. Seeking consensus of regional countries does not make sense in the Pakistani context. A country which shares a long border with Afghanistan, which hosts a large number of Afghan refugees, and which has the families of Taliban leaders living on its soil should not bracket itself with other countries. Delaying recognition would create many unwarranted suspicions in Kabul.
Pakistan must set the ball rolling by being one of the first countries to grant the new government formal recognition. Soon others would follow. Meanwhile, Islamabad should intervene to bring some sanity and order to the chaotic border management system. Every now and then the border is forced to close, causing untold hardships to thousands of Afghans as well as traders from both countries. The Afghans coming into Pakistan are held up for days under terrible conditions. Even if they have valid visas, which is an ordeal for rank and file Afghans, they are not allowed to enter unless they have a "gate pass". This is humiliating and is causing unwanted concern and anxiety. Border control for people and commodities must be made the exclusive responsibility of the concerned officers of the local administration.
These are difficult times for both Pakistan and Afghanistan. Therefore, they should learn from the experience of other nations on how to deal with the wide range of complex issues if they want to avoid implosion.
Published in The Express Tribune, October 12th, 2021.
Like Opinion & Editorial on Facebook, follow @ETOpEd on Twitter to receive all updates on all our daily pieces.
COMMENTS
Comments are moderated and generally will be posted if they are on-topic and not abusive.
For more information, please see our Comments FAQ