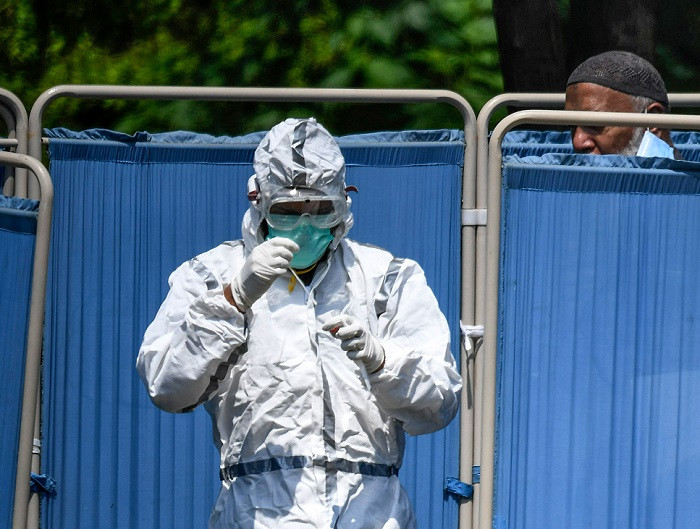 ---
Covid positivity ratio drops to 1.88%
Around 2,540 people were stated to be in critical condition
---
ISLAMABAD:
The Covid-19 positivity ratio was dropped from 2.14 per cent to 1.88 per cent during the past 24 hours, amid the fourth wave of the contagion that has apparently started to slow down.
According to the National Command and Operation Centre statistics released on Sunday, as many as 40,584 tests were conducted in the past 24 hours – out of which 767 positive cases and 19 deaths were reported.
Moreover, the authority said that the Covid-19 positivity ratio was 1.88% and around 2,540 people were in critical condition.
Read Most Covid-related problems resolved: Alvi
Despite such a drop in the ratio, the government has urged the people to continue following the standard operating procedures in order to break the chain of the virus and ensure maximum safety of the people.
Experts have also stressed the need for wearing masks even if anyone has been vaccinated.
The NCOC data further shows that so far 89,719,686 doses of the coronavirus vaccine have been administered to the people.