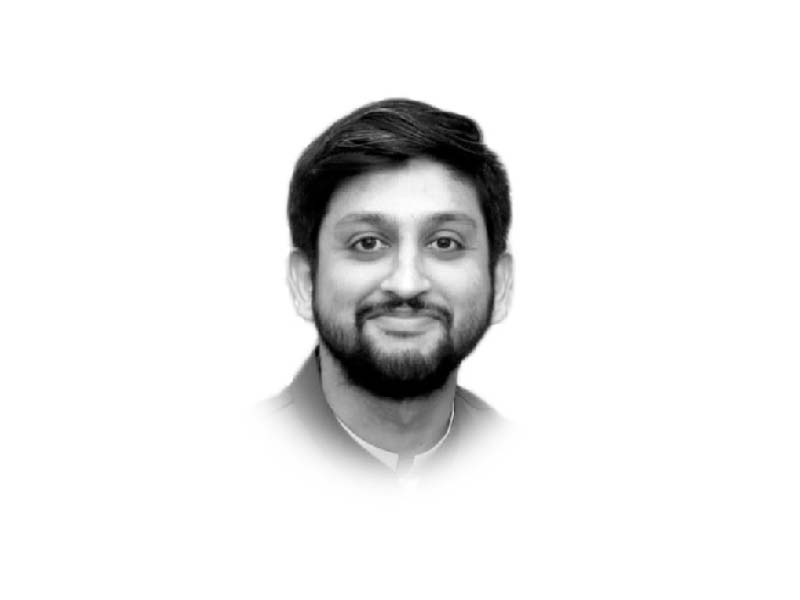 ---
PTI's promised land of opportunities and the dream of seeing a gold standard healthcare system now looks like a lover's broken promise. The stingiest controversy which the government has so far been able to stir is the introduction of the National Licensing Exam (NLE). Pakistani doctors have been slammed with yet another exam.
Yesterday's protest against NLE by the Young Doctors Association (YDA) outside the building of Pakistan Medical Commission, Islamabad ended in bad blood with the use of batons and arrests. We have all night to dictate each other the rights and wrongs of the protest but for now allow me to break down the whole NLE issue and why our doctors are protesting against it.
NLE is a licensing test which every medical graduate now has to pass in order to legally practise medicine anywhere in Pakistan. This is inspired by the licensing exams carried out in more developed health systems such as those in the US, the UK, Canada, Australia, etc. The difference between Pakistan and these countries is that medical graduates around the world want to enter these health systems as doctors and so medical authorities there conduct licensing exams in order to filter only those doctors who are theoretically and practically sound. The reality in our country is that no outsider wants to work as a doctor in our hospitals so an additional licensing exam for our own students is an unnecessary burden.
Introduction of NLE has put a stain of doubt on the credibility of different medical colleges and the professional exams conducted at the end of every year during the five-year MBBS degree programme. Why do students need to sit another exam at the end of five years? Are the yearly professional exams lacking in credibility and reliability? The onus also falls on those doctors who already have their license and are practising medicine for years. Are they incompetent because they have not passed the NLE? Young doctors are shoved towards a new exam which would be made by the same professors who make yearly professional MBBS exams. What is the need of this replication? This has all the ingredients for a classic Sherlock Holmes mystery novel.
House officers are the first and most effective point of contact between patients and the health system in any specialised public or private hospital. Fresh medical graduates who have a hard time matching pace during house job now have to study for a new exam amid long duty hours. This first line of defence was previously attacked by the coronavirus and now by ill thought-out health reforms.
Medical students thought five professional MBBS exams were a lot. Just as they were about to badmouth the long road of one house job year, a residency entrance exam and five postgraduate training years with multiple exams, another hurdle has been put in their path in the form of NLE. The benefits of this exam for doctors and patients are none, that is if we exclude those who would benefit from the huge exam fee which would be collected in millions from thousands of students across Pakistan.
If we want to copy the health system of the West, then its true spirit should be followed. The licensing exam to enter American hospitals as doctors is known as USMLE (United States Medical Licensing Examination) which, unlike Pakistan's NLE, is taken by thousands of medical graduates of different countries. Secondly, unlike in Pakistan where our own doctors are so conveniently sidelined at every opportunity, applicants who are American nationals are favoured in the results of the USMLE exam. Thirdly, postgraduate residency is offered on the basis of the USMLE result. The least Pakistan can do is offer her students residency based on their scores in the NLE exam.
How long will the protests and arrests continue? We can start with simply taking doctors on board before introducing such impactful, career altering policies.
Published in The Express Tribune, October 11th, 2021.
Like Opinion & Editorial on Facebook, follow @ETOpEd on Twitter to receive all updates on all our daily pieces.
COMMENTS
Comments are moderated and generally will be posted if they are on-topic and not abusive.
For more information, please see our Comments FAQ