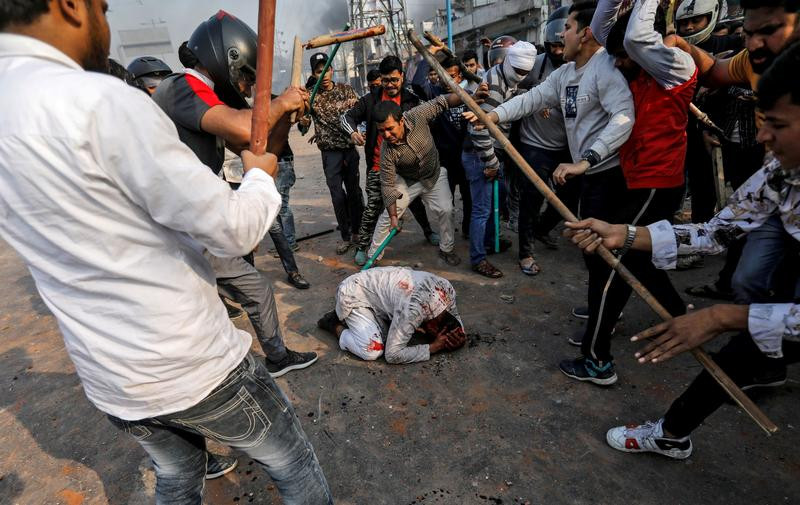 ---
Exactly one week ago, a mob of Hindus in the Neemuch district of the Indian state of Madhya Pradesh attacked some Muslim devotees, including a shrine attendant and a woman, at night. According to Indian media reports, they were beaten overnight. The attackers also blew up a part of the shrine before leaving.
A month and a half before the incident, several young Hindus in Sekli village in district Ujjain severely beat Abdul Rashid, a Muslim junk dealer, and threatened him that it was a Hindu village and he should not be seen here again. After the incident, Rashid got scared and stopped going to the village, which has severely affected his work.
Talking to BBC, Rashid said: "I have been working here for 20 years. We all go to the adjoining villages too... no one has ever stopped me. [But now] I was beaten by many young men. They threw away my luggage and they made me chant the slogan Jay Shri Ram (victory to Lord Rama) and said that I should not come here again."
Read more: Attacks on Muslims becoming 'routine' in Modi's India: report
An influential person in Ujjain district, on condition of anonymity, said that attacks on Muslim junk dealers in the area had been going on for a long time but no one knew about them.
"The video of the attack on Abdul Rashid was made by the attackers themselves and posted on social media which went viral and highlighted the incident and a report was lodged. People's mindset is changing here now. It was not like before," he added.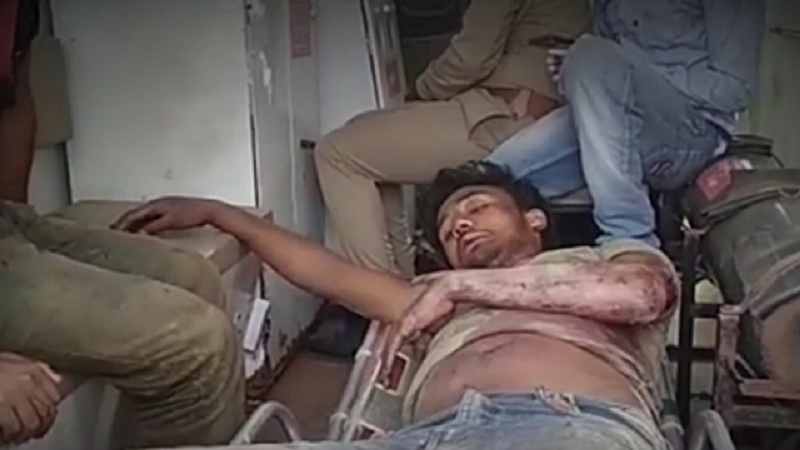 A cow vigilante group in Uttar Pradesh's Mathura lynched a Muslim youth. PHOTO: INDIAN MEDIA
Six days ago, the body of a Muslim engineering student was dismembered and dumped on a railway track in Bangalore. The Muslim student was allegedly in a relationship with a Hindu girl.
A local hardline Hindu organisation reached a formal agreement to end the relationship between the two. Despite the agreement, the boy was killed. Several members of the Hindu organisation have been arrested in relation to the incident.
Also read: Cow vigilantes kill Muslim man, injure four others in India
In addition to these three incidents, in recent days, there has been an increase in religiously motivated hate attacks on small local Muslim businessmen in Madhya Pradesh, Uttar Pradesh, Uttarakhand, Hari Anh, Karnataka and many other states.
Some observers say that not only are Muslims now feeling insecure in the current environment, but the country's democratic system is also coming under the influence of a hardline Hindu mindset.
A series of such hateful incidents began in 2017 with the killing of a Muslim man in broad daylight on a highway in Rajasthan's Alwar district who was beaten on the street by members of a hardline Hindu organisation working to 'protect cows'.
Pahlavi Khan Hari was a dairy farmer in the area and on the day of the incident, he had purchased a cow from a local market.
Talking about Pahlavi Khan's murder, a local journalist Mohammad Zubair Khan told BBC: "The incident has created a fear in the minds of the people here."
"If we are coming from Alwar, Rewari, Palol, Gurgaon or Faridabad, we are just afraid that something similar to what happened to Pahlavi Khan would happen. Life here has been badly affected."
Leading analyst Arifah Khanum said that some attacks are being carried out systematically, and some individually. "There is a campaign of hatred against Muslims. Attempts are being made to pit neighbour against neighbour. Attempts are being made to change the country's DNA."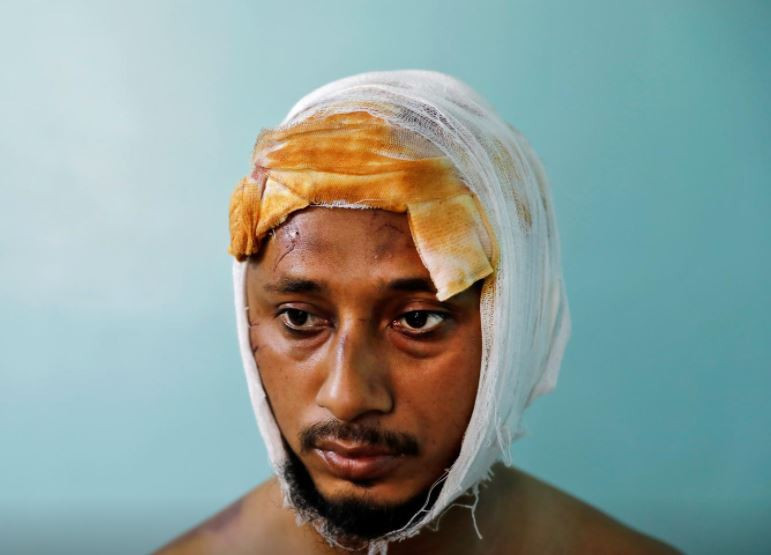 Read: Hindutva mob cuts off elderly Muslim man's beard, beats him to pulp in India
The gravity of the situation can be gauged from the fact that during a major meeting of the far-right Hindu hardline party Rashtriya Swayamsevak Sangh (RSS) last month, the topic of the ceremony was the "growth" in the number of Muslims in Uttarakhand.
When Arifah was asked if there have been incidents in recent days where people are being "awakened" on social media that there are a large number of Muslims among the vegetable vendors and whether it is harming the economy of small Muslims, she said: "Muslims are already marginalised because of poverty and being a minority."
She said that attempts are now being made to further isolate Muslims economically. "In the current environment, the majority of Muslims in India are feeling insecure. I think a section of the majority community is inclined towards religious extremism. It is difficult to say how large the religiously hardline class has become, but extremism is very dangerous in any country in the attitude of the majority community," Arifa added.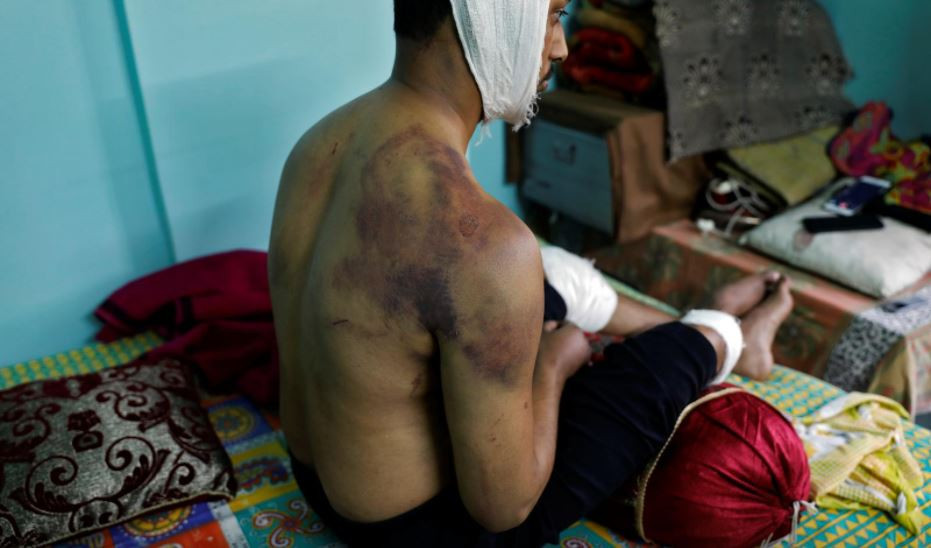 Analysts say the incidents are intended to intimidate Muslims, partly because the attackers believe the government will not take action against them, while there are several incidents where legal action is taken against the victim, instead.
Leading commentator Rajni Bakhshi writes in an article published in the Indian Express: "Such violence against Muslims is seen as justice for Hindus. The general impression is that the administration will turn a blind eye to violence against Muslims. These incidents have increased the sense of insecurity among Muslims," she added.
Farheen Saifi, a student from New Delhi, says: "When we see these incidents on social media, a fear arises in our hearts that this may also happen to us."
Ahmed Ansari, a student from Jharkhand, believes that strict laws need to be enacted against such incidents of violence so that the masses can be protected from them.
On the other hand, Nargis Khatun, a student from Uttar Pradesh, is concerned about the deteriorating situation but says she has not had such an ordeal yet. "I have to travel. I wear hijab but so far I have not had any bad experience or any discrimination. I think there is still respect for Muslims in the hearts of the people."
But Ayman Rizvi, a Delhi-based social worker who wears hijab, has a different experience. "When these people see a man with a beard, a cap, a girl in a burqa, they start mocking our religion. I am called a 'tent house' because I wear hijab in that way. What is the government's response to these incidents?" she added.
Government response
The Indian government has repeatedly expressed "concern" over such incidents, but critics say it has not taken effective steps to prevent such incidents, which are encouraging hardliners.
Union Minister for Minority Affairs Mukhtar Abbas Naqvi, however, said that such incidents were a source of concern for the government. "Such incidents are a disgrace to humanity, but it is no less dangerous to try to paint these incidents as religious. It is neither in the interest of society nor in the interest of Muslims to paint these events as such. As soon as the elections arrive, the vote-hungry politicians come out and create this illusion."
He claimed that the Muslims of India have now realised these tactics and were on the path of progress.
Elections will be held in several important states of India in the near future. Observers believe such incidents of violence against Muslims will increase in the future.
Arifah Khanum says: "We achieved a democratic country after years of struggle for independence. Now we are witnessing every brick of this whole building shattering. We are seeing it crumbling. It can only be prevented by electoral means and by preventing democratic institutions from collapsing."
The article originally appeared in BBC Urdu
COMMENTS
Comments are moderated and generally will be posted if they are on-topic and not abusive.
For more information, please see our Comments FAQ