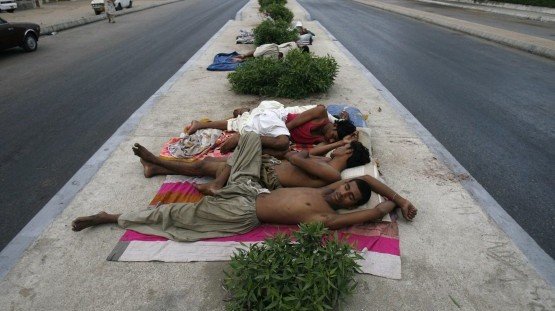 ---
HYDERABAD: Suicide is a global issue and the leading cause of death in the world claiming lives of around one million people every year.

Suicide is a multi-dimensional disorder, which results from a complex interaction of biological, genetic, psychological and environmental factors, said a psychiatrist of Sir Cowasji Jehangir Institute of Psychiatry (SCJ) Hyderabad Dr Darya Khan Laghari on Wednesday.

In a country like Pakistan where growing economic instability, especially poverty, has forced people to sell their children and body organs, he said that the reasons behind increasing rate of suicides could be understandable.

According to data revealed by the regional directorates of the Ministry of Law, Justice and Human rights in Karachi, Lahore, Peshawar and Quetta, he informed that 50 per cent of the suicides are committed due to poverty and economic hardships.

Dr Laghari said that some psychology experts also agreed with the fact that majority of suicides are usually linked to economic difficulties but there are other reasons behind committing suicides and these can be depressive disorders, unemployment, domestic violence, parental separation, growing economic instability, child abuse, bullying, rising inflation and loss of social cohesion which force a person to end his or her life or release them from the pain they are suffering from.

Besides economic instability, factors of suicides in Pakistan by certain analysis and surveys taken by people are, psychiatric disorders, marital status (being married), unemployment and negative and stressful life events, he said.

The psychiatrist said that these were just some figures, which appeared through the media, as most cases of suicides in Pakistan are not reported.

Dr Laghari said that Pakistan has witnessed a drastic increase in the number of suicides but the problem is that it does not collect national suicide statistics nor report them to WHO (World Health Organization) so due to that it has become very difficult to compile global suicide statistics thus making the planning of prevention programmes, almost impossible.

He said that the facts revealed that suicide has become a major health problem in Pakistan, and despite this there are no official statistics. One major reason for this is that when a person attempts suicide his or her family usually tries to cover the act.

He said that suicide has become quite a delicate and multifaceted problem in Pakistan. The rate of suicide is consistently higher in men than women. In fact men outnumber women by two to one and within the men, more single people commit suicides than married ones.

He said that the surveys and analysis revealed that suicide rate has become more common in youth then in adults in many countries and Pakistan is one of them. Suicide rates among youth are increasing due to unemployment, pressure of work and studies, depression, anxiety and increasing poverty, he said.

Dr Laghari further elaborated that Pakistan's population is 162 million and ranked as the 6th most populous country in the world. The official unemployment stands at 12 per cent of the eligible workforce and health spending is only 0.7 per cent of the national annual budget, he said. He added that Pakistan is also a Muslim country and according to Islam suicide is forbidden. Islam is the only religion that has a clear scriptural ban on suicide, so, it has an independent effect on lowering suicide rates but still many people commit the act everyday in Pakistan.

Dr Laghari there is compelling evidence that the suicide ratio has gradually been increasing in Pakistan over the last few years and that the upward trend has been very dramatic with almost 3,000 cases of suicide being reported in 2001 nationally. Even this is considered to be an underestimation, as it is well known that in many developing countries suicide tends to be grossly under-reported, he added.

He said that suicide and depression are linked to each other as more than 80 per cent of people who commit suicide suffering from depression. He said studies suggest that lifetime risk of suicide in people with depression was 15 per cent, with alcoholism 7 to 15 percent and with schizophrenia, 4 to 10 per cent. However, a substantial proportion of people who commit suicide die without having seen a mental health professional, he said and added that detection, and referral and management of psychiatric disorders in primary care was an important step in suicide prevention.
COMMENTS (4)
Comments are moderated and generally will be posted if they are on-topic and not abusive.
For more information, please see our Comments FAQ