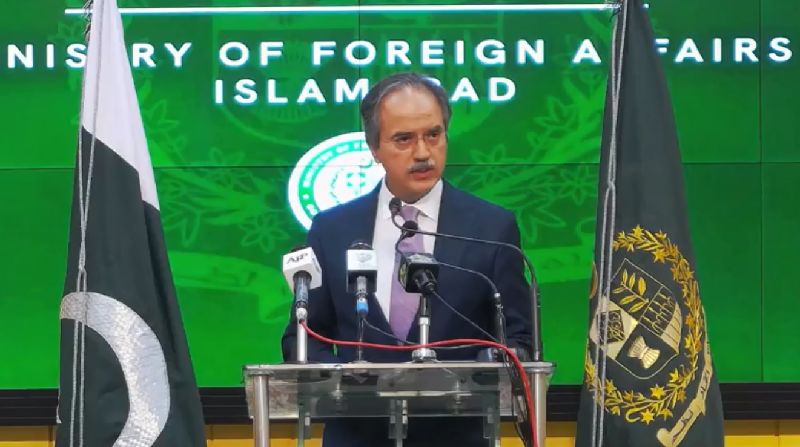 ---
Pakistan has condemned the "dastardly attack" on a mosque in the Afghan city of Kunduz, which killed at least 55 people on Friday.
Scores more victims from the Shia minority community were wounded in the blast, which has not been claimed but appears designed to further destabilise Afghanistan in the wake of the Taliban takeover.
"We are deeply grieved at the dastardly terrorist attack on a mosque in Kunduz province of Afghanistan which has reportedly resulted in the loss of innumerable precious lives and injuries to many others," the Foreign Office said in a statement.
The government and people of Pakistan stand in solidarity with their Afghan brethren, the communiqué added.
Also read: At least 55 killed in Afghanistan mosque attack
"We convey our deepest condolences to the families of those who lost their dear ones and wish early recovery to the injured."
The statement reiterated unequivocal condemnation of terrorism in all its forms and manifestations.
A medical source at the Kunduz Provincial Hospital said that 35 dead and more than 50 wounded had been taken there, while a worker at a Doctors Without Borders hospital reported 20 dead and scores more wounded.
Matiullah Rohani, director of culture and information in Kunduz for Afghanistan's new Taliban government, confirmed to AFP that the deadly incident was a suicide attack and that 46 people had died and 143 were wounded.
"Initial information indicates more than 100 people killed and injured in a suicide blast inside the mosque," the United Nations' mission to Afghanistan said in a tweet.
COMMENTS
Comments are moderated and generally will be posted if they are on-topic and not abusive.
For more information, please see our Comments FAQ