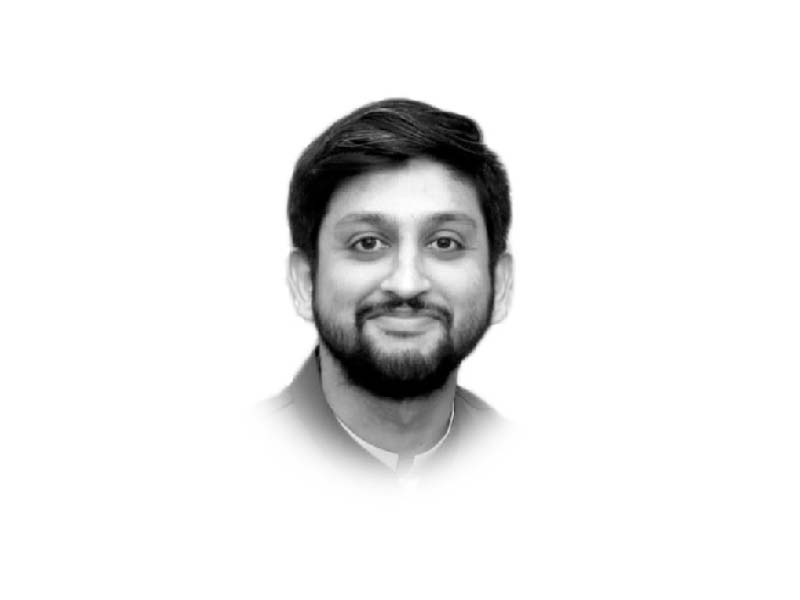 ---
Pink clothes, pink shoes and pink ribbons — why is the colour pink associated with the female gender? Pink was once gender neutral before we, as a society, started attaching gender roles to it. Pink is the colour given to October, the month which provides us an opportunity to break the silence surrounding a disease which is the second most common cause of death among women across the world — breast cancer.
For us in Pakistan, the sun never seems to rise as one in nine women get the disease at some part of their life — the highest rate of breast cancer cases in Asia.
Multiple speed bumps exist in our society which bar the patient from leaving her house and making her way to the hospital for breast cancer screening and treatment purposes. Saying the word "breast" or discussing the disease with a patient or her attendant becomes impossible as mention of the word is associated with immorality and shame. The taboo is so great that it stops our women from discussing the issue even with their families and husbands. This allows the cancer to don the cloak of an insidious killer.
This ignorance and negligence is the reason why a large population of breast cancer patients in Pakistan die every year. Almost 85,000 cases are reported every year in our country out of which deaths exceed 40,000 in number.
Breast cancer has different stages, from mild to severe. Surgery wards are filled with breast cancer patients who fall under the severe spectrum of the disease. This stage is associated with changes in the skin over the breast. These skin changes are so unpleasant that it becomes difficult for the patient herself to even look. Unfortunately, many patients are taken to the hospital by their families only when this stage, which has a poor prognosis, is reached.
Every general surgery department which operates on breast pathologies has two or three operation days in a week. On these days at least 2 to 3 female patients undergo breast cancer surgery in which their breast, carrying the cancerous lump, is removed. This makes at least 20 patients who get operated for breast cancer every month in a single surgical unit and at least 40 patients who get breast cancer surgeries in a month in a single tertiary care hospital. One can imagine the huge number of female patients who undergo breast cancer surgeries in a month across Pakistan. These patients not only undergo the ordeal of losing an organ (physical trauma) but are also the recipients of mental trauma.
The sad part is that there is no postoperative psychiatric or psychological care of these patients. Also, unlike the West, there is no concept of reconstructive surgery of the lost breast in our part of the world. We leave the patient alone to sulk over her fate.
Breast cancer patients in our society want female surgeons to operate on them due to societal limitations but unfortunately this wish goes unattended as Pakistan faces the challenge of lack of capable female surgical hands. To fulfil the role of a housewife, female doctors are leaving the profession either forcefully or intentionally and creating a void which should not be there in the first place.
Our fight against breast cancer is greater than the West. We have to fight intrinsic societal issues, myths and taboos which haunt the patient's path from home to hospital. We have to address the cancer within our mindsets first. We can start with changing the status of breast cancer from untalkable to talkable.
This October, let's break the silence surrounding breast cancer. Let's support our breast cancer warriors. Let's be the voice of these superwomen. Let's talk.
Published in The Express Tribune, October 7th, 2021.
Like Opinion & Editorial on Facebook, follow @ETOpEd on Twitter to receive all updates on all our daily pieces.
COMMENTS
Comments are moderated and generally will be posted if they are on-topic and not abusive.
For more information, please see our Comments FAQ