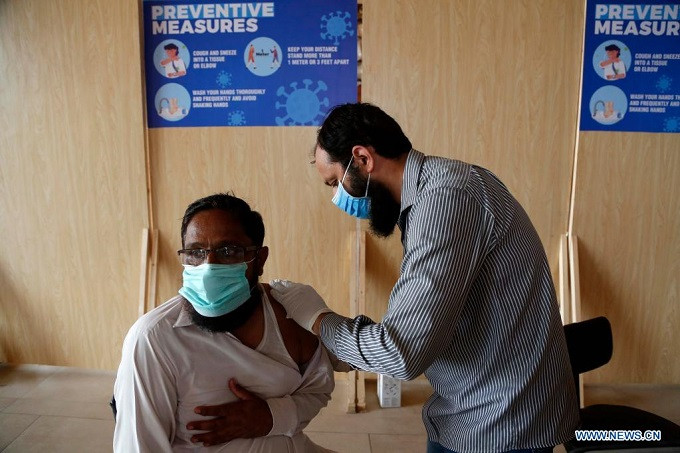 ---
Teams out to check vaccine rules compliance
NCOC teams fine unvaccinated individuals, administer vaccine shot on spot
---
ISLAMABAD:
The Ministry of National Health Services, Regulations, and Coordination said on Tuesday the Covid-19 vaccination drive was running successfully in the educational institutions in the country to make the country free of coronavirus.
According to an official of the ministry, students and parents had been asked to ensure vaccination during the ongoing campaign.
Meanwhile, the National Command and Operation Centre (NCOC) teams along with Regional Transport Authority (RTA) Rawalpindi have started checking the compliance of vaccination of public transport drivers, passengers at different local routes.
Read Pfizer/BioNTech data shows Covid-19 vaccine safe and protective in kids
In Rawalpindi, a team held more than 200 vans and buses at various local routes and imposed fines for not following the NCOC guidelines regarding vaccination. On the occasion, the unvaccinated passengers were administered a single shot of Cansino on the spot.
The inspection teams also checked the vaccination certificates of drivers of ride-hailing services and imposed fines on unvaccinated drivers. The drivers were also given a single shot of Cansino on the spot.