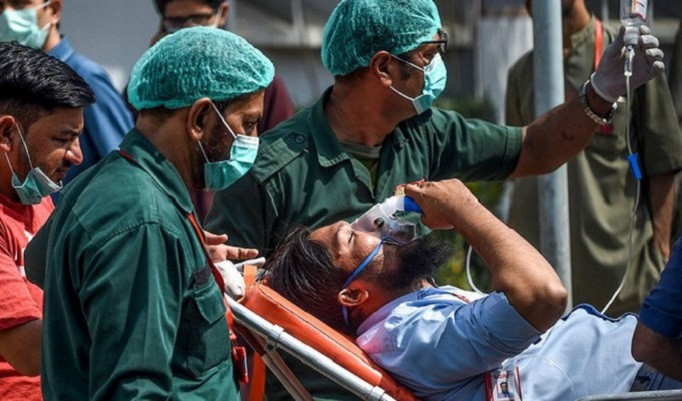 ---
Covid positivity rate falls below 3%
Single-day tally comes down to less than 1,500
---
ISLAMABAD:
The national Covid positivity ratio fell below 3% for the first time since July 9, while the single-day tally of new cases also came down to less than 1,500, confirming the declining trend in the fourth wave of the infectious disease, official data shows.
The NCOC, which serves as the nerve centre of the unified government effort against the pandemic, said on Monday that the national positivity ratio during the past 24 hours was recorded at 2.84%, which is the lowest since 2.92% recorded on July 9.
The NCOC said in its daily update that national tally of active Covid-19 cases declined to 46,206 as 1,490 more people tested positive for the virus while 1,760 people recovered from the disease during the last 24 hours.
Read Single-day Covid death count falls to two
It said that 52,415 tests were conducted across the country during the past 24 hours, adding that 3,407 Covid infected patients were under treatment in critical condition in various Covid dedicated healthcare facilities of the country.
The forum said that 27 corona patients died during the past 24 hours, including those under treatment in different hospitals and in their respective quarantines or homes, raising the nationwide death toll from the disease since its outbreak in February 2020 to 27,893.
As of Monday, the national caseload of the disease stood at 251,348, including 1,177,249 recoveries. The highest number of cases had been detected in Sindh, where 460,111 people were affected, followed by 433,286 in Punjab, 174,671 in Khyber Pakhtunkhwa, and 105,733 in Islamabad.
(WITH INPUT FROM APP)