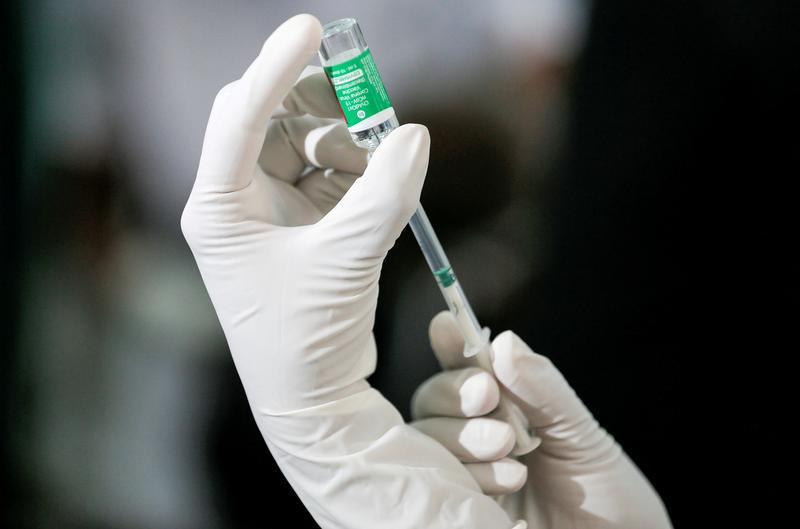 ---
Schoolboy dies after getting 'Covid vaccine shot' in Punjab
Provincial govt constitutes probe committee which also includes representative of World Health Organisation
---
MULTAN:
The Punjab government formed an inquiry committee, which included a representative of the World Health Organisation (WHO), after a report claimed on Friday that a teenage boy died after receiving the coronavirus vaccine at a school in the Vehari district.
Some 282 students, including 16-year-old Muhammad Mudassar, were vaccinated at the school on Wednesday. On Thursday, according to Mudassar's family, the boy suddenly fell in his house at 4:30pm, while doing school homework.
Mudassar was taken to the District Sadar Hospital in Vehari at 5.15pm, where medics said that he was already dead at the time of his arrival. According to the distract administration, the parents of the deceased had refused to conduct the post-mortem.
The chief executive officer (CEO) of the District Health Authority, Vehari said that the health authorities took notice of Mudassar's death and added that on the instructions of South Punjab Health Secretary Ajmal Bhatti an inquiry committee had been formed to submit its report with 24 hours.
Also read: Covid-19: dangerous side effects of vaccines?
The inquiry committee comprises district health officer, Vehari; Deputy District Health Officer, Vehari; district vaccination superintendent, Vehari; and a representative of the WHO. The committee would submit its report on Saturday.
Officials said that about 7,000 children, both male and female above the age of 12 years, were vaccinated across the district during the past two days but no vaccine reaction had been reported from any of the children, including the deceased Mudassar.
Vehari Deputy Commissioner (DC) Mubeen Elahi said in a statement that the father of the deceased, Falak Sher, had refused to conduct the post-mortem during a meeting with him. However, he added, the physical examination of the body pointed to no vaccine reaction.
Also read: Benefits outweigh the risks of AstraZeneca Covid shot as review continues: WHO
"All of the students were administered the vaccine manufactured by Pfizer, which is globally approved and meets all the health standards," the DC said. "All the students who were injected the shots are safe and coming to their schools regularly and none of them facing any sort of health issue."
He added that the administration was still trying to get the consent of the family for the deceased student's autopsy to ascertain the cause of death. He added that instructions had also been issued for the care of the remaining children who were vaccinated along with the deceased.
(WITH INPUT FROM APP)