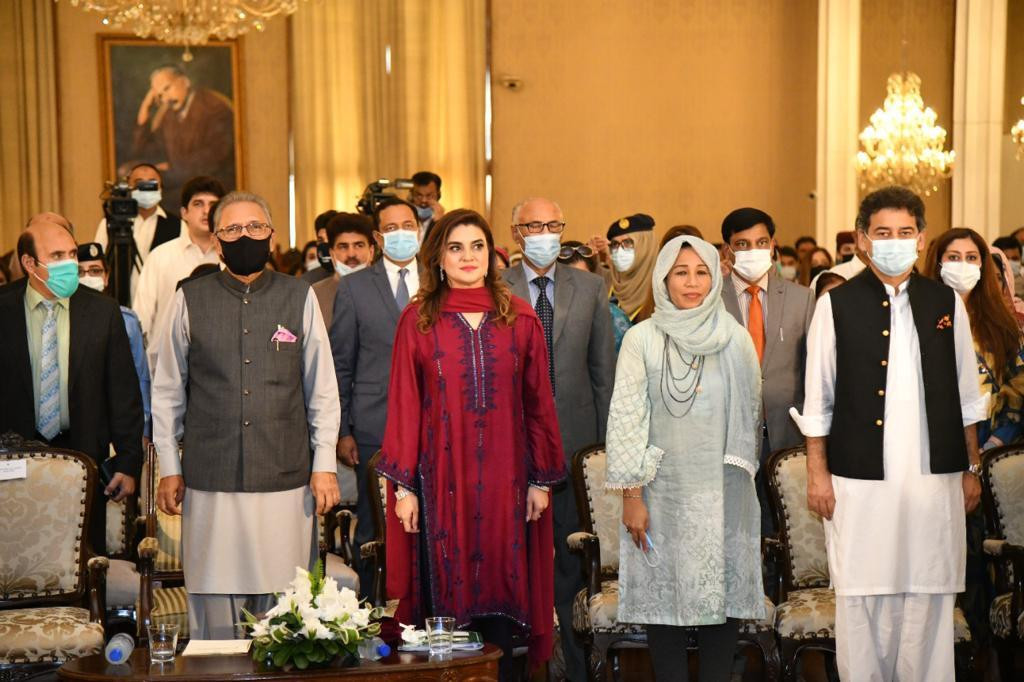 ---
Federal Ombudsman for Protection Against Harassment (FOSPAH) Kashmala Tariq on Friday hosted an event for creating awareness regarding protection against harassment and women's property rights.
The event was held at the President Secretariat in Islamabad and President Arif Alvi attended as the chief guest.
According to a press release, the federal ombudsman emphasised the due share for women in inheritance. Kashmala also stressed the plight of working women which is yet to be addressed as they face issues such as harassment, hostile environment, discrimination and non-conducive conditions at the workplace.
"After the enactment of the 'Enforcement of Women's Property Rights Act 2020', the FOSPAH has been empowered to protect and enforce women property rights," Tariq said. "FOSPAH has been trying to motivate women who have been deprived of their property rights (ownership as well as possession), to come to FOSPAH for redressal of their grievances."
She vowed and pledged to make gender diversity real and not surreal.
Read More: Senate passes law on women's property rights
On the occasion, President Alvi said taking away the inheritance rights of women was strictly forbidden in Islam.
"Women would remain vulnerable for physical and mental violence unless they are made financially independent," the president said. "This (is) a worrisome situation that after fourteen hundred years, our society is still unable to espouse these essential teachings of Islam."
Furthermore, Special Assistant of the Prime Minister on Poverty Alleviation and Social Protection Sania Nishtar also advocated equal rights for women in every sphere of life, the communique added.
The press release further added that Nishtar also shared that in the Ehsaas Program, they have implemented the policy to incentivize women for their responsibilities.
COMMENTS
Comments are moderated and generally will be posted if they are on-topic and not abusive.
For more information, please see our Comments FAQ