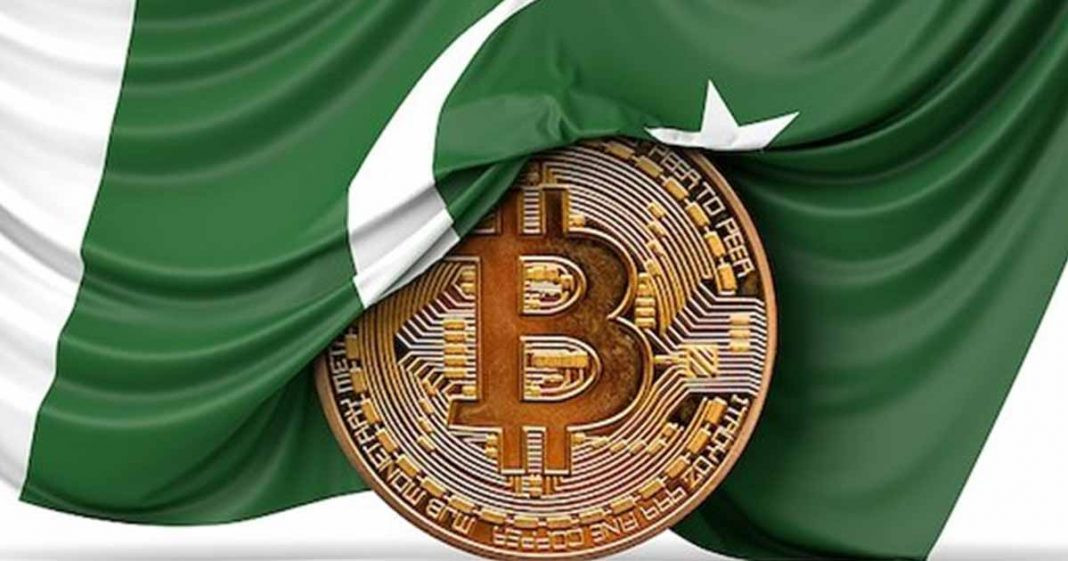 ---
Globally, an increasing number of people are using cryptocurrency for a hose of operational, investment, and transactional purposes. While some appreciate its capabilities of enabling simple, real-time, and secure money transfers, others are attracted to its user autonomy and pseudonymous transactions. Many have turned to crypto for international transactions because crypto payments have low transaction fees for international payments.

Pakistan, a country where progress has often been impeded by unprecedented bans, was recently seen to be trending in the realm of cryptocurrency. From being in the news for banning PUBG, TIKTOK, and even 3D printers to the Federal Investigation Authorities arresting anyone who held bitcoins, Pakistan has witnessed an incredibly thrilling journey towards leading change by stepping on the cryptocurrency adoption bandwagon.
Considering that developing countries like Pakistan are seemingly less tech-savvy than most developed nations, how did a country like Pakistan manage to achieve this accolade?


Here's how it all unraveled
While many influencers and media personalities in Pakistan were focused on promoting their own products or content that helped them earn money, Waqar Zaka used his influence to get relief for his beloved country.
Following his departure from the show in 2014, the reality show host began publicly promoting Bitcoins by talking about a social media platform, Bit Landers. With the lavish lifestyle he was living, it was inevitable that his Bitcoin profits were skyrocketing. Meanwhile, Zaka earned worldwide recognition for saving refugees from Burmese and Syrian war zones and assisting them with earning income via crypto currency.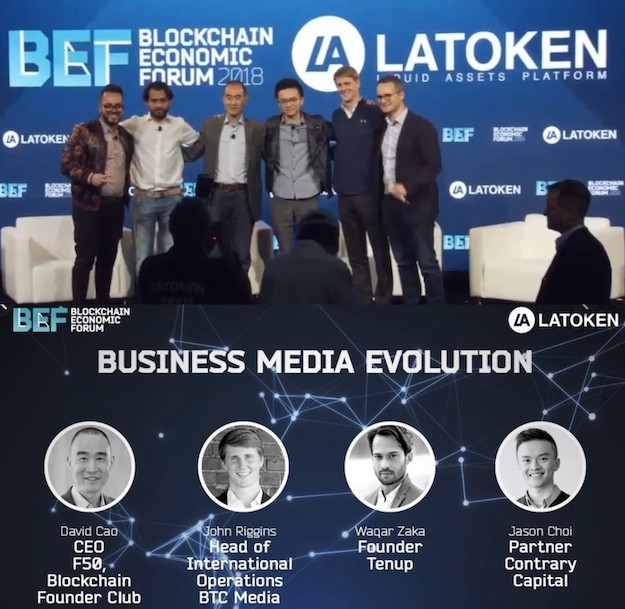 In 2018, Waqar Zaka became one of the first Pakistanis to speak at Blockchain Economic Forum, one of the biggest cryptocurrency and blockchain events held in San Francisco. In addition to expanding Pakistan's visibility among experts, he highlighted the necessity of optimising social media for cryptocurrency promotions and initial coin offerings. Similarly, another leading platform Blockchain Innovation Conference 2018, applauded his efforts in utilising crypto mining to help refugees.

Analysing the whopping future crypto-currency held, Zaka urged the Government of Pakistan to embrace Bitcoin on their balance sheet when Bitcoin was at USD 250. However, due to the currency facing a ban, his efforts remained futile.

In the meantime
A novel approach was taken by Waqar in fighting the court battle himself, and filing a petition against the Federal Investigation Authority, the Central Bank, and the government. For two consecutive years, he persistently persuaded the judges alone by illustrating the advantages cryptocurrency could pose for a country such as Pakistan. In addition to questioning the judges' decision regarding the ban, the influencer drew attention to why authorities should not arrest people for owning Bitcoin or Bitcoin mining devices.
As Pakistan missed the Bull run of 2017, due to a ban imposed by the State Bank, it wasn't until the Bull Run of 2020 that Waqar's fraction of a dream became a reality. In December 2020, the Court passed an order prohibiting authorities from arresting Bitcoin holders unless they engage in illegal activities, such as money laundering.
Post verdict, Waqar Zaka openly promoted cryptocurrency dealing on social media and invited the people of Pakistan to learn about Bitcoin. Finally, Pakistan started gaining recognition from Bitcoin experts across the globe for the crypto-boom that it witnessed when Zaka encouraged people to invest in cryptocurrency.


The struggle didn't end here
Waqar Zaka tried convincing all of the provincial governments, but finally succeeded when the KPK Government permitted him to develop a hydro-power based ETH Mining farm in the northern areas. Through an investment of more than USD 200K, Zaka set up one of the biggest crypto mining farms, functioning on hydro-power in South Asia.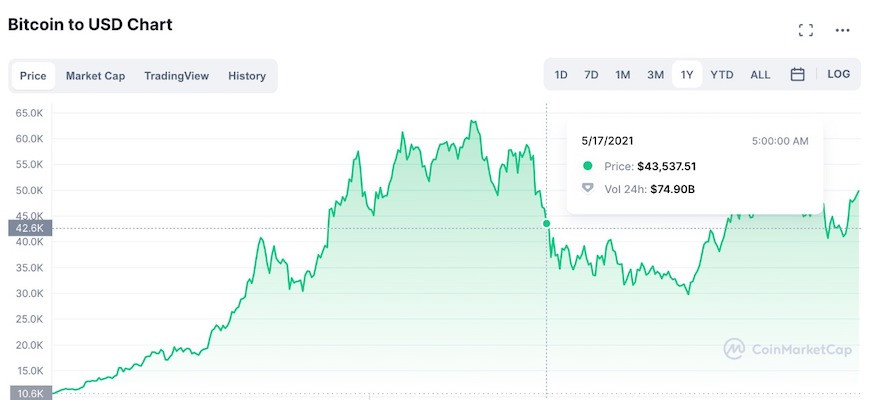 The CoinMarketCap Chart displaying price of Bitcoin in the month of May. Source: CoinMarketCap
The daring host cum influencer sent social media into a frenzy when he predicted a Bitcoin crash 24 hours in advance and urged people to cash out at a price of 45K. In addition, he informed the masses about the big dump and advised them to buy at 30K based on the Bitcoin halving cycle's history. As a result, hundreds of people were saved, and many appreciated his altruistic effort in protecting their funds.
In an interview with ARY NEWS on May 18 2021, 24 hours before Bitcoin crashed, Zaka predicts its demise
---

As an added incentive, Zaka introduced the concept of LIVE trading sessions on Facebook where users learned how to trade regardless of their prior trading experience. His online crypto school charges a low fee of only USD 10 per month, as opposed to other groups who charge much more. Course enrollment is open to all ages and backgrounds.
In spite of the negative press caused by journalists criticising his efforts and addressing Bitcoin as a Ponzi scheme, Zaka's social media following continued to grow, reaching over four million Crypto followers on Facebook and one million on YouTube. He took this opportunity to promote crypto and Binance in an effort to enlighten people about their benefits.
Although Binance is one of the most downloaded apps in Pakistan, it is neither regulated nor approved by the country's regulators. Currently, no licenses or approvals for cryptocurrencies have been granted by the Securities and Exchange Commission of Pakistan (SECP). In light of Binance's instability, Zaka is in talks with SECP about launching TenUp, a local, regulated exchange in Pakistan.
To improve Pakistan's welfare, Waqar has been working for a year on obtaining the license (SECP approval) required to start Pakistan's very own cryptocurrency exchange. Though he believes Pakistan stands to gain significantly from the exchange revenue, procuring a license remains challenging. Despite the obstacles, Waqar's determination remains unbowed.


The journey continues...
To cement Pakistan's status as a technologically advanced country, the Living on Edge host outlined his plans to launch Pakistan's blockchain-based product in 2017. Following the announcement, he received an overwhelming response from the engineers at the NED University of Engineering and Technology, so he partnered with the University to introduce Pakistan's first Metaverse Project. In a short period of time, the NED University of Engineering & Technology launched a fork of the PIVX coin known as TenUp, which was listed on exchanges like Binance & OKEx.
So proud of what I'm experiencing today , @TenupNation is all set to revolutionise and solve the ultimate decentralisation problem of Metaverse environment, this is the Projection VR System: Interactive immersive physics enabled environment . pic.twitter.com/fYfR0Wrr9O

— Waqar Zaka (@ZakaWaqar) September 27, 2021

The coin gained popularity in Pakistan later in this bull run, as its price spiked in June 2021, and major exchanges approached TenUp. Amidst the process, Binance showed interest in the contract, however, Waqar via his research discovered that the address on the agreement was incorrect. The findings of his analysis were subsequently confirmed when Binance was announced as "non-listed" and "non-accredited" to conduct crypto-currency exchanges within or from the Cayman Islands by CIMA.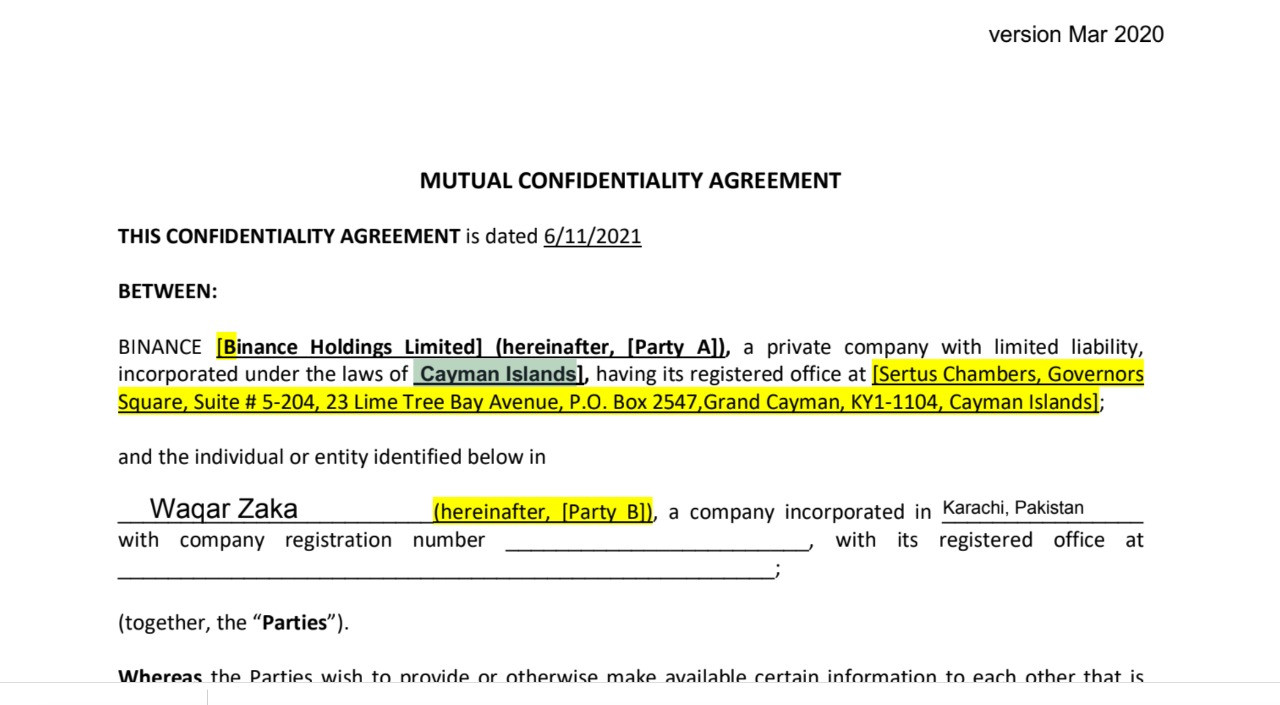 Given that Binance lacked a physical headquarters and its use would be risky, Waqar Zaka incessantly advised the public to be cautious. Selecting a reliable platform, he opted for OKEx; TUP (TenUp) is now a publicly listed ETH token on OKEX, powered by two blockchains.
In accordance with the latest news on coinmarketcap, TenUp is currently priced at USD 0.344241 with a 24-hour trading volume of USD 514,626. At the moment, its CoinMarketCap ranking is #993, and its live market cap is USD 9,803,106
OKEx's listing is a remarkable achievement, as it entails a laborious procedure that demands thorough audits, meticulous interviews, and a liquidity provision of USD 2 million. During the pre-sale stage of the process, TenUp raised about 1000 Ethereum; verification and audit of the blockchain product were performed by the globally acclaimed institution CertiK.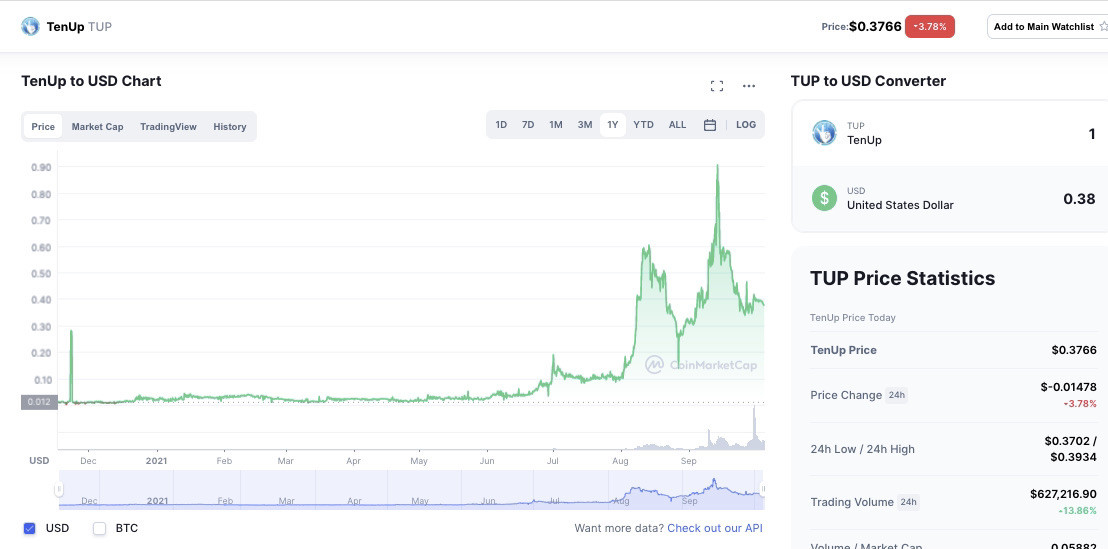 The CoinMarketCap chart provides an insight into TenUp's growth.
Source: CoinMarketCap
---

Presently, Waqar Zaka is encouraging people to invest in Pakistani students' cryptocurrency project, TenUp. The cryptocurrency can be purchased HERE; an extensive portion of it will be distributed to universities in Pakistan to solve blockchain and Metaverse-related problems.

Thanks to Waqar Zaka's unwavering efforts, Pakistani traders are now listed on large cryptocurrency exchanges, many of them based outside Pakistan. Localbitcoins.com, for instance, has thousands of transactions from Pakistani traders.

What's next in store for crypto in Pakistan?
New generations of investors are indeed embracing cryptocurrency as a means of financial independence. Zaka has now diverted his focus on safeguarding their interests. He recently approached the court to get an order against unregulated international websites, such as Binance.

As per the court's order, FIA has been requested to take action against all unregulated exchanges in order to prevent fraud. Now, Waqar Zaka has filed yet another case where he wants the court to probe the SECP into allowing him to launch Pakistan's very own cryptocurrency exchange, TenUp.
COMMENTS (4)
Comments are moderated and generally will be posted if they are on-topic and not abusive.
For more information, please see our Comments FAQ