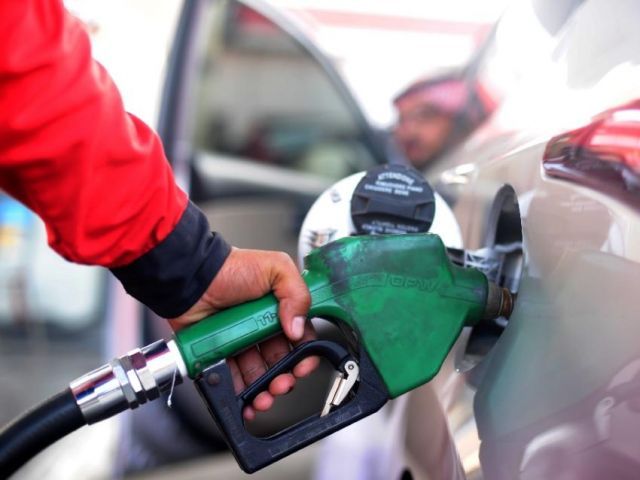 ---
ISLAMABAD:
The government on Thursday increased the price of petrol by Rs4 per litre taking its price to a record level of Rs127.30 per litre.
Petrol is used in cars and motorbikes and is an alternate to compressed natural gas (CNG) in the country. It also increased the price of high speed diesel by Rs2 per litre.
Now, it will be available at Rs122.04 per litre as against the previous rate of Rs120.04 per litre.
It is widely used in transport and agriculture sectors and will have a direct impact on inflation.
Also read: Petrol, diesel prices jacked up by Rs5
The government has also made a record increase in price of kerosene oil that is used for cooking purpose in remote areas like northern parts of the country where Liquefied Petroleum Gas (LPG) is not available.
Its price has gone up from Rs92.26 to Rs99.31 per litre registering an increase of Rs7.05 per litre.
The government also increased the price of light diesel oil (LDO) by Rs8.82 per litre.
Its price has jumped up to Rs99.51 per litre as against Rs90.69 per litre. It is used in industry.
The Oil and Gas Regulatory Authority (Ogra) calculates ex-depot prices of petroleum products in view of the rate of petroleum levy and general sales tax. The petroleum products are a significant contributor to taxes as the government is currently charging a double tax. It is charging a petroleum levy and general sales tax, resulting in higher prices.
The government in a statement said that due to increase in price of oil in the international market and variation of exchange rate during the last fortnight, Ogra had worked out the higher increase in oil prices.
But Prime Minister Imran Khan decided against the recommendation of Ogra and passed on minimum increase in price of oil to the consumers.
The finance ministry added that oil prices in Pakistan were still cheaper than in the region.
COMMENTS (1)
Comments are moderated and generally will be posted if they are on-topic and not abusive.
For more information, please see our Comments FAQ