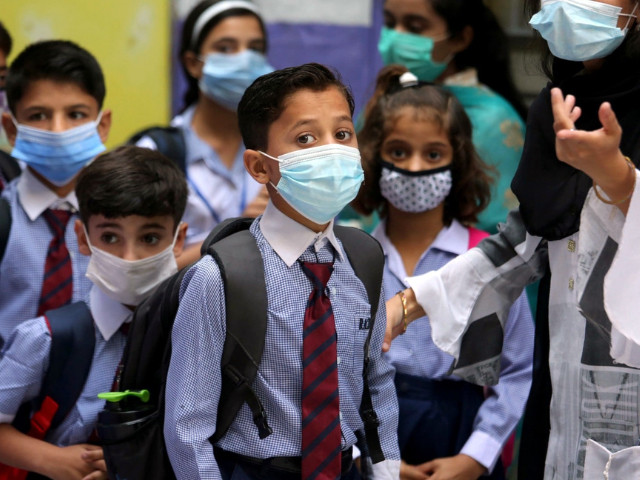 ---
Students below age 18 to get Pfizer shots
FDE asks parents to submit B-form of children
---
ISLAMABAD:
Children studying in federal government educational institutions will be administered with Pfizer vaccine.
All students between the age of 12 and 18 years will get two shots against the coronavirus and unvaccinated students will be allowed to enter schools and colleges after the deadline.
The Federal Directorate of Education (FDE) has written a letter to principals of all schools and colleges to get the students vaccinated.
The FDE said that the Pfizer vaccine will be administered to students aged between 12 and 18 as per the NCOC guidelines.
The parents have been asked to submit B-for of their child/children. People below the age of 18 will have to provide their B-form number for registration in the National Immunisation Management System.
Read Pakistan crosses 80 million Covid vaccination mark
The letter also said that unvaccinated students will not be allowed to appear in any examination or enter school or college after the deadline.
The students unwilling to get the vaccine will have to provide a medical certificate.
The letter further said that mobile teams of the district health officer will visit educational institutions for the vaccination of students. Principals have been instructed to cooperate with the teams.
FDE Academics Director Sadia Adnan said that children between the ages of 12 and 18 will be vaccinated in light of the decision of the NCOC.
However, she said, educational institutions will seek the consent of the parents prior to giving shots to the students.
She said that immunisation had already been started in colleges and in the later stage, it will be carried out in higher secondary schools and secondary schools.
Published in The Express Tribune, September 30th, 2021.