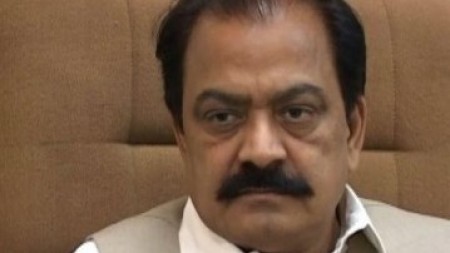 ---
Punjab law minister Rana Sanaullah rubbished a US media report on the presence of Taliban in Punjab on Wednesday.

Talking to the media outside the Punjab assembly in Lahore, Sanaullah said the Punjab government is trying its best to contain terrorism. Terrorists are being arrested and security personnel are committed to keeping Punjab clear of their menace, he said.

The law minister said political statements are being issued claiming Punjab is infested with militants and foreign reports on the issue are influenced by such statements. Sanaullah also denounced political scoring by false accusations of terrorism spreading in Punjab.

Online adds

On the same day BBC learned of a Pakistani intelligence report which said that militants are publicly raising funds in Punjab.

The report said at least 17 banned militant groups are operating in the province under different names and they are raising donations through religious gatherings, certificate award ceremonies and meetings held in the name of social welfare.

The report identified the most active among these groups as the Ghazi Force, named after a top cleric of Islamabad's Red Mosque who was killed during a siege of the mosque by security forces in 2007.

It said the group has close working relations with Tehrik-e-Taliban Pakistan (TTP).

The report revealed that members of Ghazi Force have carried out several attacks against government targets in Punjab with the support of the Taliban. It says militants are spreading out across Punjab and other areas of the country because of military operations targeting their bases in the tribal areas.

The groups are also trying to set up networks in the southern province of Sindh, it said.
COMMENTS (7)
Comments are moderated and generally will be posted if they are on-topic and not abusive.
For more information, please see our Comments FAQ