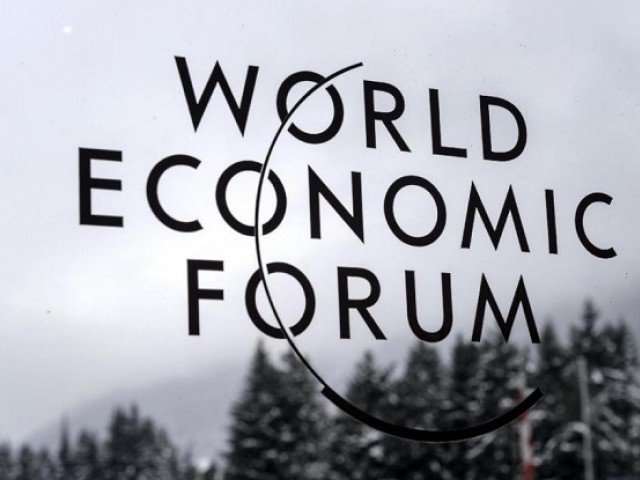 ---
ISLAMABAD:
For a coordinated approach to the post-Covid recovery, the World Economic Forum (WEF) advocates cooperation of the global community for the Great Reset Agenda.
Klaus Schwab, its founder and CEO, advises world leaders "to reflect, reimagine, and reset our world to create a healthier, more equitable, and more prosperous future". The agenda has three main components:
Steering the market towards fairer outcomes, ensuring that investments advance shared goals, such as equality and sustainability, and harnessing the innovations of the Fourth Industrial Revolution.
Considering the fragility of Pakistan's economy, it is time for us to reflect, reimagine and reset our direction. We need soul-searching as to why South Asian neighbours have been growing at a much faster pace and expect to widen this gap.
Our leading economists and policymakers only focus on short-term fire-fighting. They keep pressurising the government to curb imports and be more proactive in adopting import substitution policies of the mid-20th century.
Bowing to these demands, the finance minister has just imposed new restrictions on imports including regulatory duties and a 100% cash margin requirement for what is termed non-essential items. This will further impede our already anaemic economic growth. We don't realise that Pakistan and many developing countries have tried such approaches, but they did not work. Almost all fast-developing countries face colossal trade deficits.
India's imports of $509 billion versus exports of $353 billion show a huge deficit of $156 billion in goods trade (2019), but still its foreign exchange reserves are growing fast and now exceed $640 billion.
While we focus on restricting trade in goods, there is little realisation that only structural reforms on the supply side can achieve a long-lasting solution to the recurring balance of payments problem.
Two of the most important factors are incoming foreign direct investment (FDI) and export of services. To attract FDI, we need to have multiple success stories rather than dozens of litigations in various international tribunals. For the export of services, we need to seize digital trade opportunities through improving internet access.
READ FBR gives tax break on fresh fruit import from Afghanistan
At the same time, we can minimise our trade deficit through procuring our requirements from the most competitive sources and plan well in advance rather than buying from far-off places and at the last minute.
We need to look closely at the WEF Great Reset Agenda as it comes from the world's best minds. The first component of the agenda is to steer the market towards fairer outcomes.
For this purpose, governments are being asked to improve coordination (for example, in tax, regulatory, and fiscal policy), upgrade trade arrangements, and create conditions for a "stakeholder economy." This recommendation applies to our case. Our fiscal and tax policies are highly distorted and do not work towards a stakeholder economy. Over two-thirds of taxes are indirect, which are regressive as they shift the tax burden onto the poor.
For example, import duty and taxes on a tin of 5kg cooking oil amount to about Rs500, which is the same, no matter the income of the consumer purchasing it. For many poor people, Rs500 represents more than a day's earning. For improving coordination in tax and regulatory policies, the government has started making some efforts. Setting up the National Tax Council (at the urging of IMF) in March 2020 was a positive step.
Still, it was not until last week that the council could meet to discuss improving coordination, amongst provinces and the federal government.
The WEF's second Reset recommendation ensures that post-Covid investments advance shared goals, such as fairness and sustainability. So far, there is little to show that the investments are being used for improving equality and sustainability.
For example, last week, the cabinet approved a Rs44 billion bailout package for PIA. This is one example of a big black hole where the government has been sinking enormous amounts for the last many years. Even when the airline was running all its operations between 2005 and 2019, its operating expenses always exceeded its revenues. Subsidising well-to-do air travellers or helping one company at the expense of millions of poor is neither fair nor sustainable.
Finally, the Great Reset recommends harnessing the innovations of the Fourth Industrial Revolution to support the public good. This revolves around digitisation and automation. Here, Pakistan can make significant strides, and its economic managers have often stressed its importance. Recently, the government took some baby steps to rationalise tax rates for this sector. This is giving immediate results with the setting up of many start-ups and increase in exports.
There is a need for faster connectivity, but our short-sighted policies do not allow releasing the freely available spectrum even if it can fetch us millions of dollars in licensing fees and additional productivity. There are several other impediments as well.
For example, we still do not allow the import of 3D printers, which are increasingly used by other countries for improving manufacturing quality and productivity.
It's high time we start thinking about long-term policies to halt our regression and join the ranks of prospering countries.
The writer has served as Pakistan's Ambassador to WTO and FAO's representative to the United Nations at Geneva
Published in The Express Tribune, September 27th, 2021.
Like Business on Facebook, follow @TribuneBiz on Twitter to stay informed and join in the conversation.
COMMENTS
Comments are moderated and generally will be posted if they are on-topic and not abusive.
For more information, please see our Comments FAQ