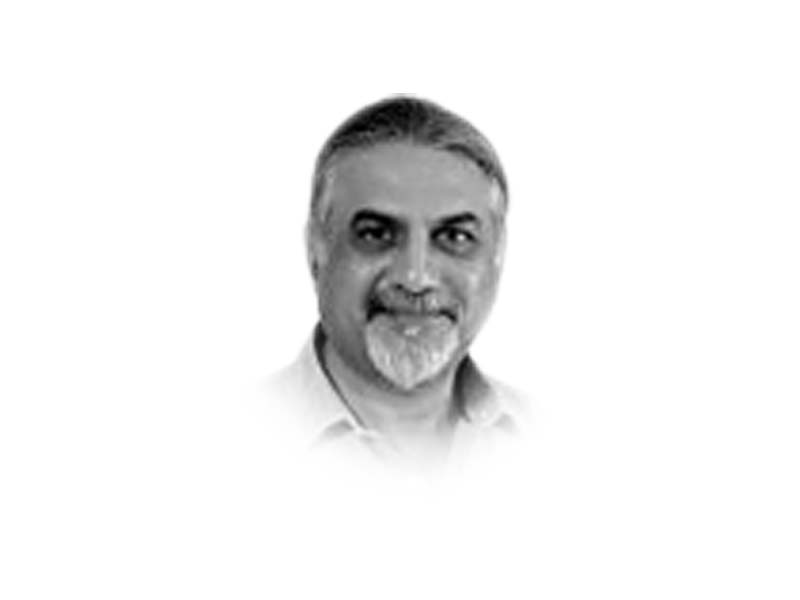 ---
The 1,118-page book by Peter Watson, Ideas: A History from Fire to Feud, is a great read that offers an illuminating path for anyone who wants to understand how the world and life within it prospers and works. The author quotes biology, geography and psychology as the three products that divide civilisations and for me all three genuinely stood out as factors that resulted in the cancellation of the New Zealand and English cricket tours to Pakistan. Frustrating as this may be but the world still has to wake up to the call of 'Black lives matter' in our case brown lives matter (biology). England, New Zealand and Australia are all Island countries unlike Pakistan which is squeezed between India, an archrival and an enemy, and Afghanistan, a country that remains destabilised for over 40 years and is now trying to get back to life (geography). And finally, the belief that some of us are superior to others, popularly termed as racism (human psychology).
The abrupt cancellation of New Zealand cricket tour to Pakistan which was followed up also by England Cricket Board's refusal to send their team to Pakistan as well has resurfaced the debate on the subject of superiority of gora sahib who colonised us for a very long time, the colonist's mentality and racism. Is racism still framing life in the modern age? Not very long ago the world witnessed white policemen in America killing George Floyd (May 2020). The reaction to that incident was global yet it seems that the death of George Floyd was just a straw which was unable to break the gora sahib's racist camel back.
Millions of Pakistanis were deprived the opportunity to witness cricket matches against an international team visiting after a long period of 18 years. A country which paid a huge price for fighting the war against terrorism and which today is a victim of hybrid warfare was sidelined because despite being provided the head of the state level security, the life and limb of these gora sahibs was still threatened. Now the news is trickling in that the English Players Association is calming that the players were not even asked whether they wanted to tour Pakistan or not, and they were only informed after the cancellation of the tour. One is not particularly sure what guided these countries to their tour cancellation decision — politics, threat to life, or the lust to make more dollars elsewhere by skipping a tour to Pakistan?
The western world has done well to rebrand their racist products. Remember some renowned companies have removed the word fair from their skin lightening products. What I want the cricketing world to do now is to rebrand their racist and colonist's minds as well. The place to start doing that would be the ICC Headquarters which is dominated and influenced by the big three — the two are England and Australia which are now practising cricketing racism and the third is India which through its huge cricketing economy has blown the sense out of the minds of these pioneer cricketing nations.
Thirty-odd white people feeling unsafe despite being guaranteed a head of the state level security! What should one call this if not colonisation of international cricket by the big three? All that the New Zealand and England teams, their cricket boards and their governments have done through their action is mainstream politics in cricket. Politics in cricket which was introduced by India is now being practised and followed by the rest which is not good for cricket. It's all about preferences: some people prefer money and status (playing at IPL) and others chose to stand up and even die for a cause. Pakistan is a resilient nation and no other nation has given the number of sacrifices that Pakistan has to keep itself safe. Our hardwork, resilience and sacrifices should have conferred global admiration and dignity on us, instead our efforts are going unnoticed and those who are not even willing to play by the rules (India pulling out from the final test match against England on the morning of the play) are being preferred, given undue advantage and rewarded. While colonialism and racism still rule the world, let's not bring this in cricketing world — the cricketing world must join hands to end discriminating and decolonising cricket.
Kehinde Andrews, writing in his latest book, The New Age of Empire — How Racism and Colonialism Still Rule the World, sufficiently amplifies how the western world, the so-called modern world, still continues to discriminate against the under-privileged and under-resourced world. He writes, "Malaria has existed for over a hundred years and claims the lives of 400,000 children annually, but there is still no reliable vaccination. If those children were dying in Europe, rather than Africa, the political will would have existed to find a cure." He also highlights "the speed with which a vaccine was developed for Ebola once the disease left Africa and arrived in United States." Tuberculosis which has been eradicated in West still kills 1.5 million people annually in the less privileged parts of the world.
The ICC must do something about the present cricketing system which is fast sliding towards cricketing colonisation and racism. This is contradictory to its foundational principles of cultivating just competition, sportsman spirit and across-the-board entertainment. This resurfacing of the debate of 'us versus them' is not good for any sport, let alone cricket.
The changes that took place in Europe following the reformation, which is generally known as modernization, were not only the product of material forces but were driven by great ideas — democracy, human rights, capitalism, socialism and secularisation. The great cricketing idea of today is 'decolonising cricket'. Like humanity what makes cricket beautiful is not discrimination but diversity and pluralism and it is the acceptance of this that should be the main goal of ICC else cricket may lose its charm and may not appeal to millions of its followers anymore.
Published in The Express Tribune, September 26th, 2021.
Like Opinion & Editorial on Facebook, follow @ETOpEd on Twitter to receive all updates on all our daily pieces.
COMMENTS
Comments are moderated and generally will be posted if they are on-topic and not abusive.
For more information, please see our Comments FAQ