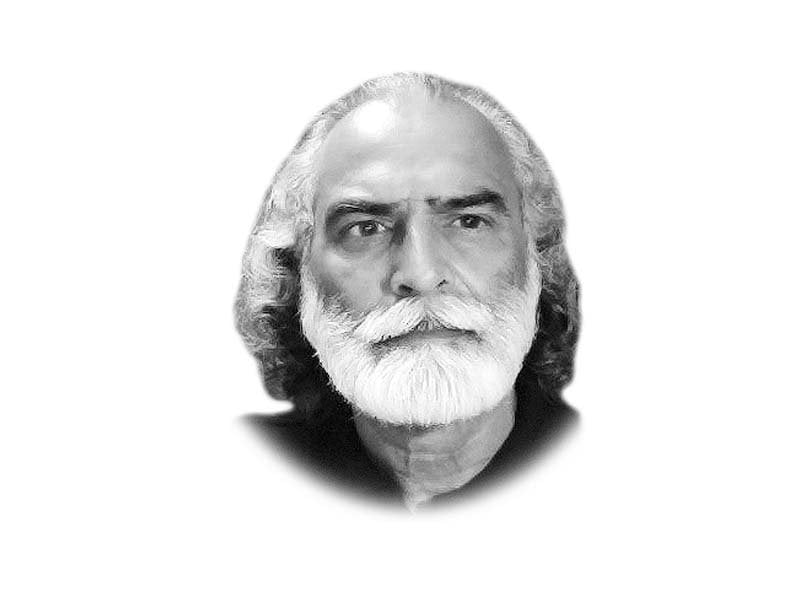 ---
In May 2004, I took a three-member team of PATTAN to India. Our purpose was to study Indian election. We were allowed to visit various cities to watch election campaign. On the polling day we were facilitated to view polling too. Though some candidates and voters reported misuse of money, including vote-buying and muscle power, we were impressed to see strict compliance of the code of conduct and illiterate people using EVM with confidence. We envied the trust and confidence that political class and public had in the Election Commission of India and the technology that was being used.
Two days after the announcement of nationwide results and despite tight schedule, Mr TS Krishnamurthy, then Chief Election Commissioner, welcomed us graciously. After our brief meeting with the CEC, his deputy Mr Jah showed us the working of the EVM and presented us a CD which had complete data of the recent and analyses of previous elections. It was indeed an impressive demonstration of ECI's competence. We also met former CEC Mr SM Gill at his home. He candidly explained to us how political consensus was built in India for the use of EVM. In short, according to him it was the ECI efforts which brought the political parties to a consensus.
Back home. My ECP didn't initiate any sustained process despite having enhanced powers, enactment of laws, verdicts of the Supreme Court, and favourable environment for improving electoral system including the use of EVM. Vacuum is always a short-lived phenomenon. The PTI government's move to fill the void through electoral reforms was the need of the hour though, it was a mindless bid. On the other hand, experienced and highly smart opposition got a golden opportunity to appease the ECP and to damage the government standing on EVM. As a result, the consensus on EVM and I-voting was highly politicised. It was further polarised when some ministers allegedly used threatening language against the ECP.
Though outright rejection of the use of EVM and I-voting was clearly against the spirit of the Elections Act 2017 and ECP's Strategic Plan 2019-23, it pushed the opposition and the ECP on the same page as far as position on EVM is concerned. Both gained so much strength that they did not bother to provide any sound reasons for justifying their stand. However, when pressure mounted, the ECP — most probably hurriedly — prepared 37 points for rejecting EVM use. Right criticism rights the wrongs. Sadly, the demand side pushed itself in the lap of the supply side. Thanks to vested interests who blinded some think-tanks and election experts. Isn't intriguing?
Many of the infamous 37 points exposed professional standard of the drafters. Read editorials of some English dailies of 9 and 10 September. I quote here a line from the Express Tribune editorial: "Some of the 37 complaints [of ECP] looked more like attempts to pad the report." Dawn appears to agree. It said: "The commission also mentioned a number of election-related problems that EVMs will do nothing to address. They include low voter turnout, misuse of state authority, election fraud, ballot stuffing, vote buying, dishonest polling staff, misuse of state resources, etc. Significantly, some of these problems fall in the category of pre-poll rigging, which queers the pitch long before anyone casts a vote." The Express Tribune too noted that "none of these has anything to do with EVMs."
We must not forget that there was a political consensus about the use of EVM and I-voting for overseas Pakistanis under sections 103 and 94 of the Elections Act 2017 and ECPs Strategic Plan respectively. They obligate ECP to "conduct pilot projects for utilisation of EVM in bye-elections".
The section 94 is about right to vote to overseas through I-voting. Regarding I-voting for overseas Pakistanis, the Supreme Court had directed the ECP to pilot the I-voting. To be fair with ECP, it had piloted both the EVM as well as I-voting in 2018, but, only once. The law clearly states repeated piloting in bye-elections. The reports were prepared after conducting the pilot exercises. However, the report on I-voting is available on ECP's website, but the one on EVM is not. Isn't it strange?
Since 2018 more than four dozen bye-elections have been held. Had the ECP piloted EVMs during these years repeatedly, we would have enough data and experience to have an informed and rich debate, and might have sealed the fate of EVM and I-voting for our overseas citizens by now, and moved forward.
For instance, some of our electoral laws go against the spirit of our constitution. We would have been debating about them. Our law allows candidate/s to contest elections from many constituencies simultaneously and could win all. But he can retain only one seat. Hence, he must vacate rest of the secured seats. As a result, we have been witnessing mini general elections soon after every general election. That causes unnecessary burden on our exchequer and electorates. No wonder, public take little interest in repeat polls.
Also, there is an urgent need to end monopoly of about 200 dynasties over our legislative bodies. Almost the same families control our corporate world. This goes against the spirit of our constitution. Just read Article 38 (prevent means of production and distribution of wealth in few hands). Moreover, nearly 40% of our parliament consists of indirectly selected legislators. Everyone knows most of the parties lack internal democracy. Almost every office-bearer of every big party is seemingly a nominee (crony) of someone. These are some of the ravaging political torrents that have blurred our sanity and sense of balance. The opposition could have made it part of its reform package. Who bothers!
Elites either reform the system or build internal consensus for sustaining their perpetuity in power. Since criminal gangs have joined our elites and are not under any immediate threat from any movement of marginalised people nor from intelligentsia, they are not going to offer any meaningful reforms soon. Most likely they will continue fighting each other. However, as more writers and scholars are highlighting issues like poverty, inequality, corruption and greed of the elite, that may ultimately build an accumulative pressure. Therefore, the civil society, instead of taking a partisan position on EVM, uses resources strategically for meaningful social, political and electoral reforms. For instance, end of socio-political and economic monopolies and inequalities are prerequisites for achieving quality of elections, democracy and governance.
Regarding EVM and I-voting, the ongoing controversy is nothing but politics as all stakeholders had passed the Elections Act 2017 unanimously. Moreover, the ECP must have implemented its Strategic Plan 2019-23. Its pillar 8 categorically directs the ECP to conduct repeated piloting of EVM and I-voting etc. Therefore, the ECP's rejection of EVM directly goes against its own commitment, which has made it vulnerable to criticism. Political parties are also expected to respect their own legislation — Elections Act 2017.
So, what is to be done? EVM should be piloted repeatedly before the next election; relevant sections of the law and rules should be amended and used in randomly selected polling booths of each constituency; overseas citizens must not be disenfranchised from voting as it is ethically and constitutionally wrong; and above all, politicisation of your own decisions and commitments should be stopped.
Published in The Express Tribune, September 26th, 2021.
Like Opinion & Editorial on Facebook, follow @ETOpEd on Twitter to receive all updates on all our daily pieces.
COMMENTS
Comments are moderated and generally will be posted if they are on-topic and not abusive.
For more information, please see our Comments FAQ