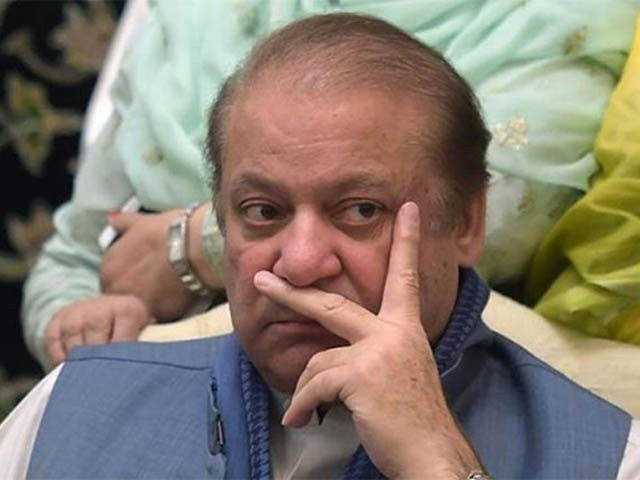 ---
Two suspended over fake entry of Nawaz's Covid vaccination
Health dept seeks report from suspended officials; appoints new MS at relevant hospital
---
LAHORE:
The Punjab health department on Friday suspended two officials over a fake Covid-19 vaccination entry on Pakistan Muslim League-Nawaz (PML-N) supremo Nawaz Sharif's CNIC in Lahore.
According to Express News, the department of specialised healthcare suspended medical superintendent Dr Ahmed Nadeem and senior medical officer Dr Munir Ahmad of Kot Khawaja Saeed Hospital over the negligence, directing them to submit a report to the department.
Moreover, additional principal and medical officer of Mian Munshi Hospital, Dr Muhammad Ijaz Butt, was transferred to the said hospital and was given the additional charge of medical superintendent. The relevant department has also issued a notification of the appointment.
A day earlier, it was reported that the former prime minister, who has been living in London since 2019, received the first dose of Sinovac Covid-19 vaccine at a medical facility in Lahore, according to his "fake vaccine" certificate available with The Express Tribune.
Read Vaccine fraud: Fake certificates put inoculation drive in jeopardy
On the same day, taking notice of the development, the health department ordered an inquiry into the matter. According to the Punjab Primary and Secondary Healthcare Department's letter sent to the Federal Investigation Agency (FIA), the bogus entry in the National Immunisation Management System was made from the aforementioned hospital.
As per the letter, which also contains the name of the vaccinator, the former premier was inoculated with the first jab on Wednesday (September 22) at 4pm. "It is hereby requested to kindly investigate and take necessary action against the fake entry on the name of Muhammad Nawaz Sharif in the National Immunisation Management System," the letter read.
Last month, The Express Tribune had reported that the reports of fake vaccination certificates were surfacing across the country. Experts feared that, if left unattended, this could be the hole that ultimately sinks the ship of Pakistan's fight against Covid-19.
In view of said reports, authorities have taken action against more than four health department employees in Lahore and Shahdara, while also cancelling certificates found to be illegally issued.