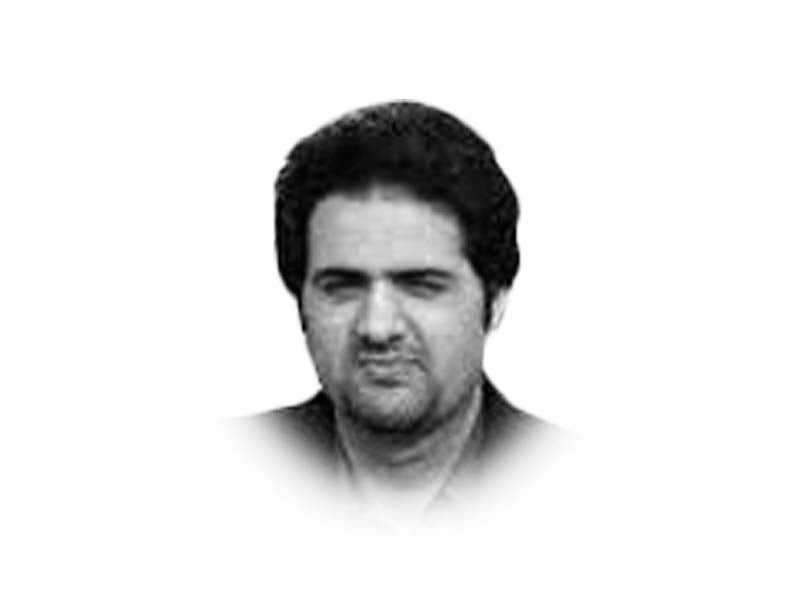 ---
In the movie Once Upon A Time In Hollywood, there is a scene where Al Pacino and DiCaprio are talking at a restaurant. Pacino is trying to convince DiCaprio that playing the usual role where he is the heavy and the mean guy who gets beaten up by the good guy was not sustainable. Pacino makes him realise that keeping such a low bar for success in Hollywood was not only not befitting his caliber but also a death knell for his career.
Sadly, Pakistan is behaving no differently than DiCaprio. I do not mind playing Pacino. He is my favourite actor anyway. I have written extensively about Pakistan not standing hard and firm for its respect and dignity. Three events of the past week drove that point further home. One, President Biden will someday make a phone call to Imran Khan. Two, New Zealand and the UK backing out of the cricket tournament inside Pakistan. Three, the UK removing Pakistan from the red list.
There have been talks as well as online memes about how President Biden has still not called Prime Minister Imran Khan. Back in the day, America used to roll the red carpet for visiting Pakistani leadership. America at the time was a much wealthier and a much stronger nation than it is today. The bar for Pakistan's respect as a nation has come abysmally down where just receiving a possible phone call from the American president is hailed as a major foreign policy win. Forget the red carpet, this week Pakistan's Federal Minister Sheheryar Afridi was detained at a US airport for a secondary screening. Being a frequent traveler between Pakistan and the United States, let me tell you from a place of knowing that these secondary screenings are mostly for suspicions of being a terrorist. I did not see a national rage as a result.
A conservative media personality named Glenn Beck has praised Imran Khan for helping airlift female footballers out of Afghanistan. Hungry for approval, Pakistan has jumped on the smell of words of praise.
The Black Caps have backed out based on intelligence the quality of which rivaled Arnab Goswami's intelligence. The Indian firebrand talk show host Goswami while talking to a Pakistani analyst in his live show said that he had intelligence that Pakistan's ISI was operating on the 5th floor of the Serena Hotel in Kabul. In reality, the hotel has only 2 floors. While the Kiwis backing out was painful, their departure should not be mourned just as their arrival should not be equated with some kind of a major high for the nation. It is a lowered bar for success. And now the UK has announced cancelling their October tour as well, which would create an outcry.
That brings me to the UK red list. I was watching a live talk show where Senator Faisal Javed Khan was also one of the participants. Suddenly, the senator interrupted the anchor and the other guest talking and said that he had wonderful news to break. He said that the UK had just announced that Pakistan was removed from its Covid-19 red list. It is a win for Pakistan especially given how India was not on the red list in August while Pakistan still was despite the fact that India's Covid infection rate was quite higher than Pakistan. However, that nitty gritty aside, the big picture is not big. It is another lowered bar for happiness. Just getting delisted elicits exciting breaking news in Pakistan and is hailed as a major foreign policy win.
It deeply saddens me to realise that Pakistan has become such a low maintenance nation. No huge insult and deeply discriminatory behaviour by the world community are big enough to upset us and no tiny thanks-giving tweets and fake delisting gestures are small enough to stop us from jumping in excitement. Feeling successful and being successful are two different things.
Published in The Express Tribune, September 23rd, 2021.
Like Opinion & Editorial on Facebook, follow @ETOpEd on Twitter to receive all updates on all our daily pieces.
COMMENTS
Comments are moderated and generally will be posted if they are on-topic and not abusive.
For more information, please see our Comments FAQ