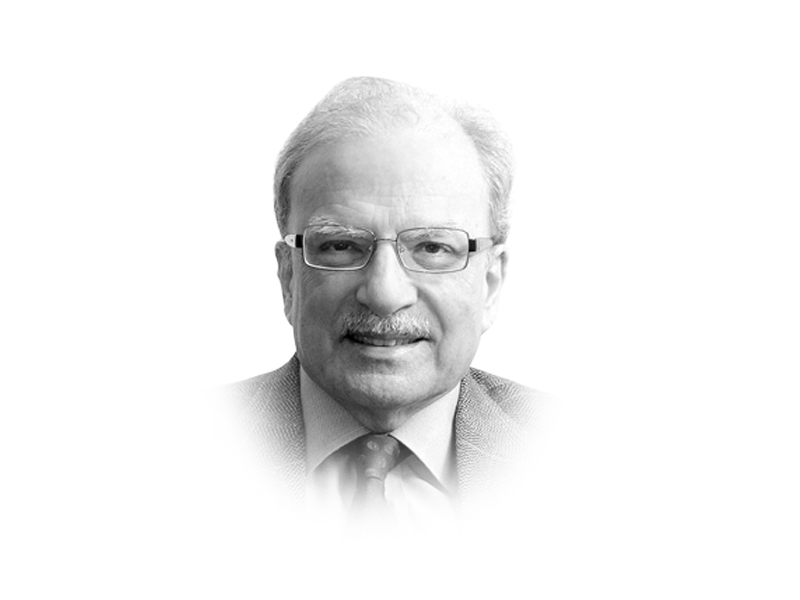 ---
Pakistan's population now is about 95 per cent Muslim. In 2021, it was estimated at 210 million, which means that the country has about 200 million Muslim citizens. The country has the second largest Muslim population in the world after Indonesia. India has the third largest. Given these numbers, how Islamic should the country be? This question has been asked several times in the country's 74-year history and will be asked approvingly by some who are watching political developments in neighbouring Afghanistan.
Some influential religious scholars prominent in the Taliban movement have spoken with a clear voice on the absence of compatibility of Western style democracy with Islamic thought. In the geographic space over which they now govern, they want Sharia to be the defining political principle. Before getting into the developing situation in Afghanistan and its likely influence on Pakistan, it would be appropriate to go briefly through Pakistan's political history.
When the British, having ruled over India for almost 200 years, decided to go back to their little island, they had reached the conclusion that to keep peace among the colony's diverse religious groups they might have to agree to the demand Muhammad Ali Jinnah, leader of the All India Muslim League, was making for the creation of a predominantly Muslim Pakistan carved out of the Indian territory. India would thus be divided into two parts — a predominantly Hindu India and a predominantly Muslim Pakistan.
However, the two religious groups were mingled and scattered all over the Indian colony but for two areas, one in the northwest and the other in the northeast. In these two areas, Muslims were in a clear majority. Thus if Pakistan were to be born it would come with two "wings", physically linked by a thousand miles of Hindu territory. That is the form Pakistan took at the time of its birth on August 14, 1947.
At the time of Pakistan's birth, there were 100 million Muslims in British India, with the largest number, 34 million, in the eastern provinces of Bengal and Bihar and another 36 million spread in various Indian provinces. The northwestern provinces of Punjab, Sindh, Northwestern Frontier Province (NWFP) and Balochistan had 30 million Muslims. However, violence associated with the partition of India produced the largest movement of people in human history. When in 1967, I went to Harvard University for graduate studies in Economics, I was taken under his wing by Albert Gerschenkron, by far the most accomplished economic historian in the world at that time.
A Russian Jew, he had migrated several times, first to France from Russia and then from there to the United States. At Harvard he was tenured as professor of economic history with a strong interest in international migration. When I took his classes he showed a lot of interest in migration in the Indian sub-continent, following the departure of the British and encouraged me to develop some numbers — about the number of people who had moved in and out of Pakistan. Using the extensive resources available at Harvard's Widener Library I came up with a number of 14 million who had moved within a few months in 1947.
Of these, eight million Muslims came into Pakistan and six million Hindus and Sikhs left in the opposite direction. Once the movement was done, 34 million Muslims, eight million more than at the time of the country's birth, were now resident in Pakistan. This was a demographic change of great significance and its impact is still being felt in the country. Before this exchange of population, less than 70 per cent of what was to become Pakistan was Muslim; the proportion increased to 95 per cent by the time the partition dust fully settled down.
Muhammad Ali Jinnah, Pakistan's founding father, had created a Muslim state, not a nation that was Islamic. In an address to the Constituent Assembly that had been established to write the governing document for Pakistan, Jinnah made it clear that in his Pakistan religion would be a personal and not a state matter. The speech was given on August 11, 1947 three days before Pakistan was to be born. "You may belong to any religion or caste or creed — that has nothing to do with the business of the State… We are starting with this fundamental principle that we are all citizens and equal citizens of one State… Now I think we should keep that in front of us as our ideal and you will find that in course of time Hindus would cease to be Hindus and Muslims would cease to be Muslims, not in the religious sense, because that is a personal faith of each individual, but in the political sense as citizens of the State."
That is not how Jinnah had argued when he was campaigning hard to convince the British as well as the Hindus that the people who followed Islam and Hinduism could not coexist once the colonial authorities removed their security cover. With the argument accepted and Pakistan created, he changed his stance. It was now culture, language and ethnicity that divided people and it was the business of the State to devise systems of governance that overcame these nascent differences.
He kept coming back to his belief of total compatibility between democracy and the Islamic faith — something that I will argue in a later article is not accepted as the cornerstone of the system of governance the Taliban are working on in their country, Afghanistan. Jinnah explained his beliefs once again in a broadcast to the people of the United States in February 1948. "The constitution of Pakistan has as yet to be framed by the Constituent Assembly of Pakistan. I do not know what the ultimate shape of the constitution is going to be, but I am sure it will be of a democratic type, embodying the essential principles of Islam. Today they are as applicable in actual life as they were 1,300 years ago. Islam and its idealism have taught us democracy. It has taught equality of man, justice and fair play to everybody. We are inheritors of these glorious traditions…"
In his book, The Emergence of Pakistan, Chaudhry Muhammad Ali, at one point Pakistan's prime minister, writing about the Objectives Resolution passed by the Constituent Assembly on March 12, 1949, once again emphasised the compatibility between Islam and democracy. The resolution "envisaged a state in which the principles of democracy, freedom, equality, tolerance, and social justice as enunciated by Islam would be observed and ensured in the constitution," he wrote.
There are Muslims as well as Muslim communities in several parts of the world that have a strong preference to be governed by Sharia, or the Islamic jurisprudence system. With the arrival of the Taliban to the seat of power in Kabul, there is indication that the system of governance they will adopt would be run according to the Islamic way as interpreted by them which is decisively different from the one developed in the West or practised in Pakistan. In the system they would give their country, all authority lies with God and not with his people.
Published in The Express Tribune, September 20th, 2021.
Like Opinion & Editorial on Facebook, follow @ETOpEd on Twitter to receive all updates on all our daily pieces.
COMMENTS
Comments are moderated and generally will be posted if they are on-topic and not abusive.
For more information, please see our Comments FAQ