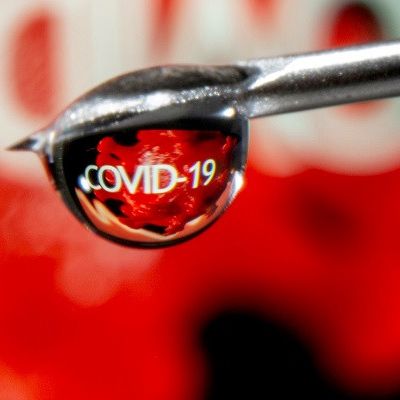 ---
Covid positivity rate falls below 5%
Number of active Covid cases which spiked to over 92,000 on Sept 4, declined to 64,564
---
ISLAMABAD:
The national positivity ratio of coronavirus infection fell below 5% on Saturday, the first time since the first week of July, as the single-day tally of new cases stayed below 3,000 for almost a week, depicting signs of weakening of the fourth wave of the pandemic.
The National Command and Operation Centre (NCOC), which serves as the nerve centre of the government's unified anti-Covid strategy, said in its daily update that the number of active Covid cases in the country, which spiked to over 92,000 on September 4, had declined to 64,564.
During the past 24 hours, the NCOC said in its daily update that 2,512 more people tested positive for the virus while 3,610 people made full recovery from the disease. It added that the national positivity ratio was 4.4%.
Read Covid shows signs of receding in KP
The forum said that 63 patients, of whom 58 were admitted to hospitals, including 17 on ventilators, died, raising the nationwide death toll to 27,135. It added that most of the deaths, 20 occurred in Punjab and Khyber Pakhtunkhwa followed by 19 in Sindh.
Among the active cases,5,423 patients were admitted to various hospitals across the country, including 5,117 in critical care, the forum said, adding that 556 patients were on ventilators. The national caseload of the disease stood at 1,221,261, including 1,129,562 recoveries.