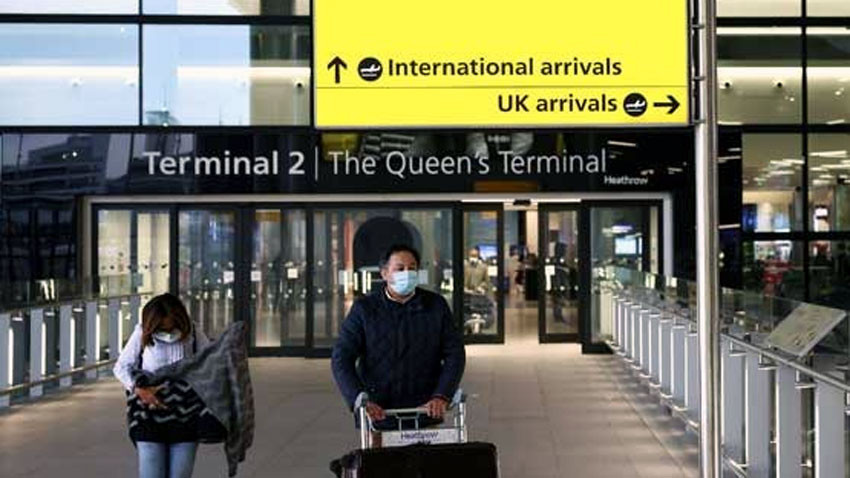 ---
Foreign Minister Shah Mahmood Qureshi on Saturday welcomed the United Kingdom's decision to remove Pakistan from the international travel red list to make travel easier for fully vaccinated people.
FM Qureshi said that Pakistan presented data on a scientific basis and this was great news for the many Pakistani nationals who suffered financially and mentally due to the country being on the red list.
A day earlier, Britain simplified rules for international travel to England in a boost to the tourism industry, including scrapping the need for fully vaccinated passengers to take expensive Covid tests on arrival from low-risk countries.
Under the new proposals, destinations would simply be ranked low or high risk, instead of red, amber and green. Eight countries, including Turkey, Pakistan and the Maldives, will be removed from the high-risk red band from next Wednesday which requires passengers to quarantine in a hotel.
From October 4, vaccinated passengers arriving from low-risk countries will be permitted to take a cheaper lateral flow test, rather than the privately administered PCR lab tests now required. PCR tests for a family now can cost hundreds of pounds.
Read More: Pakistan taken off England red band
In a tweet, UK Transport Secretary Grant Shapps said double-vaccinated travellers coming from non-red list countries will no longer have to take pre-departure tests from October 4.
"Measure has been taken to reduce costs, take advantage of higher levels of vaccination and keep us all safe," he added.
"Today's changes mean a simpler, more straightforward system. One with less testing and lower costs, allowing more people to travel, see loved ones or conduct business around the world while providing a boost for the travel industry," Shapps said.
The British government sets policy for England, while Scotland, Wales and Northern Ireland are in charge of their own rules. Prime Minister Boris Johnson has faced months of pressure to ease the restrictions.
COMMENTS
Comments are moderated and generally will be posted if they are on-topic and not abusive.
For more information, please see our Comments FAQ