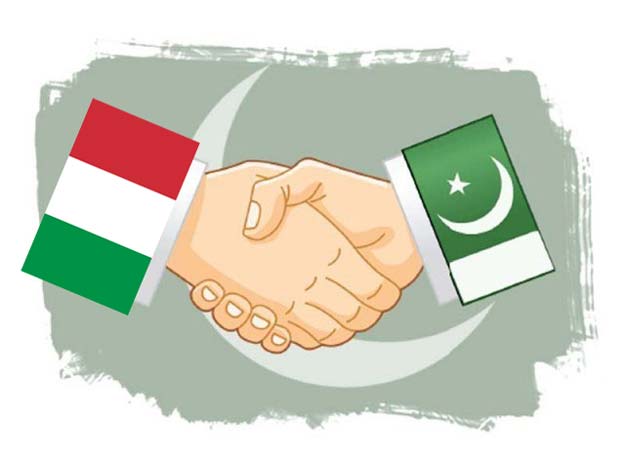 ---
ISLAMABAD:
Italian companies are keen to pour investment into various sectors of Pakistan and the investment will further strengthen economic ties between the two countries, said Pakistan's Ambassador to Italy Jauhar Saleem.
Speaking to the media on Friday, he said that at present Italian firms had investment in various sectors including food, steel, leather, textile, tourism, information technology and automobile.
Saleem lauded the role of Italian government, embassy and private sector in providing technical assistance and making technology transfer to Pakistan, particularly in the export-oriented leather and textile sectors.
Previously, investments from Italy were highly concentrated in the hydrocarbon sector, he pointed out.
The Italian embassy is endeavouring to build a more diversified investment portfolio and it has pitched Pakistan's priority sectors for investment in a bid to grow the bilateral investment portfolio at a sustainable pace, he added.
He highlighted that workers' remittances from Italy to Pakistan soared 92% in August 2021 compared to the same month of last year, making Italy the largest contributor to the remittances from Europe.
"Keeping in view the growth trend over the past 12 months, Italy is expected to join the billion-dollar club in terms of remittances to Pakistan, which can help bridge the current account gap being faced by Islamabad," he stated.
Read Italy praises Pakistan's efforts for Afghan, regional peace
"Italy is Pakistan's eighth largest export market," he said.
Exports to Italy registered 64% growth on a year-on-year basis in August 2021, mainly led by value-added sectors such as garments, leather products, home textiles and footwear, he noted.
"Pakistan's share in Basmati rice exports to Italy has surged to 82%, whereas India's contribution stands at just 12%," the envoy said.
Citing that exports to Italy from Pakistan reached an all-time high of $786 million in FY21, he foresaw a larger figure this year.
The envoy announced that a delegation of Pakistan consisting of 40 businessmen from the leather sector would visit Italy in the coming week.
"They will meet buyers and investors and visit some state-of-the-art leather manufacturing facilities in Italy," he said.
Published in The Express Tribune, September 18th, 2021.
Like Business on Facebook, follow @TribuneBiz on Twitter to stay informed and join in the conversation.
COMMENTS
Comments are moderated and generally will be posted if they are on-topic and not abusive.
For more information, please see our Comments FAQ