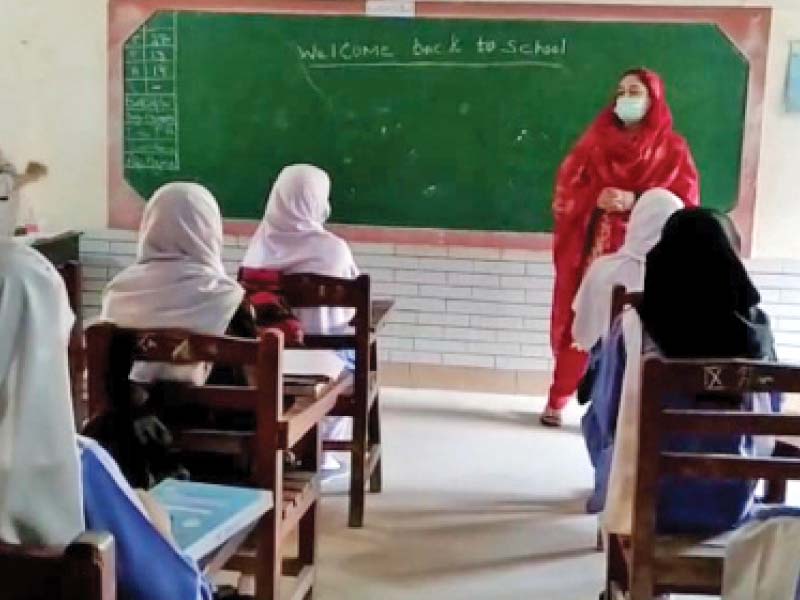 ---
K-P mandates inoculation of children aged 15 and above
Public sector schools asked to submit list of students
---
PESHAWAR:
The Khyber-Pakhtunkhwa government has declared the vaccination of 15-18-year-old school children mandatory across the province.
All the middle, high and higher secondary schools have been informed about the decision and asked to submit the list of students so that the inoculation process can begin.
In this regard, separate notifications have been issued by the Education Department.
As per these notifications, the school administrations have been informed that the vaccination of 15-18 year old children has been made mandatory and they should immediately share the lists with the department.
These lists will be handed over to the district administration who will arrange the inoculation drive for school students. Those children who suffer medical conditions have been advised to consult with the Health Department's teams that will take a decision accordingly. The notification has also directed to make sure that children that have already been vaccinated are not vaccinated again.
Read 93% Covid patients unvaccinated in K-P
The school heads have been warned that there will be serious repercussions and the school administration will be held responsible if any child has not been vaccinated against the prevailing coronavirus.
"This notification has been issued by the director for public sector schools only. The private sector schools are not included in it so far but it is expected that vaccination will be declared mandatory for all students of public and private schools eventually," said a government official while talking to The Express Tribune.
Published in The Express Tribune, September 17th, 2021.