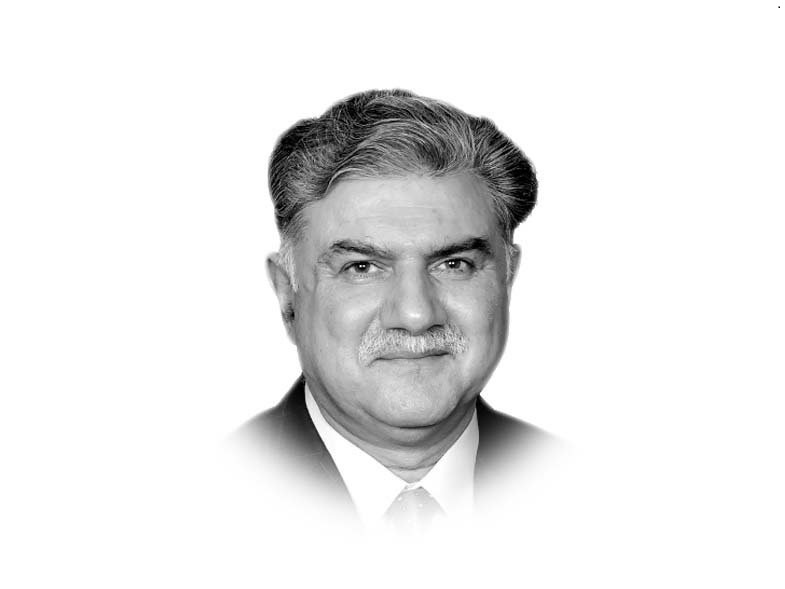 ---
It was sometimes in 2005, sitting across a group of Afghan National Army (ANA) officers in Kabul during official interaction, I was told by some Pashtun officers how hard it was for them to switch to the US training standards after years of remaining under the Soviet-influenced system. Army is an essential entrapment of statehood and even Taliban during their earlier stint in power boasted of a non-regular Army of around 100,000 troops.
Afghan military system and tradition includes a regular standing Army and an irregular force, more compatible with Afghan tribal culture. Efficiently reorganised in 1880 by Emir Abdur Rahman and remaining neutral during both World Wars, Afghan military was equipped with modern weaponry between 1960s and early 1990s by the Soviet Union. The 2003 American enterprise under Gen Karl Eikenberry to raise 352,000-strong ANSF — 227,000 in ANA and 125,000 in Afghan National Police (ANP) — was, therefore, not really a first exercise on raising, from the scratch.
Once fully raised, ANA with credence 'God, Country, Duty' consisted of nine Corps, auxiliary forces and logistics elements. In 2019-2021, ANA's regional corps comprised the 201st (Kabul) Corps with a brigade each at Presidential Palace, Jalalabad, and Pol-e-Charkhi (mechanised with M-113 armoured personnel carriers (APCs) and Soviet-built T-62 tanks). It was responsible for Eastern Afghanistan including Kabul, Logar, Kapisa, Kunar and Laghman provinces. The 203rd (Gardez) Corps had a brigade each at Khost, Ghazni and at Forward Operating Base Rushmore/Sharana in Paktika Province.
The 205th (Kandahar) Corps had four brigades at Kandahar, Zabul and Urozgan provinces. The 207th (Herat) Corps had a brigade each at Herat, Farah and Shindand. The 209th (Mazar-i-Sharif) Corps, working with German-led Regional Command North, had a brigade each at Mazar-i-Sharif (Balkh Province) and Kunduz (shifted later to 217th Corps). The 215th (Maiwand) Corps was based in Lashkar Gah (Helmand) with its three brigades at Delaram (Farah), Lashkar Gah and Garmsir. It was involved in some of the heaviest fighting alongside a UK Task Force and the US Marine Expeditionary Brigade, both in Helmand. The 217th (Kunduz) Corps, raised in 2019, was responsible for Kunduz, Takhar, Baghlan and Badakhshan provinces.
Each corps had dedicated combat support (artillery, commando, engineers, etc) and combat service support (transport, medical and supply, etc). The 14 brigade ANA had one divisional headquarter, the 111 Division (Kabul). The Afghan National Army Air Corps was subsequently raised into Afghan Air Force (AAF).
ANA Special Operations Command (ANASOC) at Camp Moorehead (Wardak), south of Kabul, comprised ANA Commando Brigade and ANA Special Forces. By 2017, the six ANA commando battalions were morphed into a Commando Corps (30,000 strong) stationed in southern Afghanistan. There were two special operations brigades (1st, 2nd) besides a National Mission Brigade. The special operation brigades were merged into ANASOC in 2012.
The Afghan Border Force (ABF) operated in a 48 km deep border belt. Initially part of police, this force of seven brigades was transferred to ANA in 2017. A limited contingent is now with ANP for customs operations at border crossings and international airports. Similarly, the Afghan National Civil Order Force (ANCOF) comprising eight brigades — responsible for civil order and counterinsurgency — was also merged with ANA in 2018 with a limited contingent forming Public Security Police (PSP).
ANA inventory included Mobile Strike Force Vehicles (MSFV), M1117s, Humvees, APC M113, Mine-Resistant Ambush-Protected (MRAP) vehicles, Navistar Medium Tactical Vehicles (MTV). Between 2003 and 2016, the US equipped ANSF with 42,000 pickup trucks; more than 22,000 Humvees; nearly 200 APCs; some 9,000 MTV cargo/transport trucks; nearly 1,000 MRAPs; at least 600,000 infantry weapons including M16 assault rifles, machine guns and mortars; 162,000 pieces of communication equipment; over 16,000 night-vision devices; and artillery pieces including howitzers.
During the same period, AAF received 208 aircraft including four C-130 transport aircraft, 45 UH-60 Black Hawk helicopters, 23 Brazilian-made A-29 "Super Tucano" turboprop ground-attack aircraft and 50 smaller MD-530 choppers, etc.
The acquisition cost for the US (out of the $89 billion ANSF raising cost) is estimated at around $28 billion. The non-definitive estimates of the equipment that fell to the Taliban/Islamic Emirate of Afghanistan (EIA) include more than 2,000 armoured vehicles (including Humvees etc), up to 40 aircraft including Black Hawks and scout attack helicopters, and ScanEagle military drones, besides other equipment.
The US claims most of the sensitive equipment was withdrawn, decommissioned, destroyed and/or de-militarised before August 2021, besides last-minute vandalism at Kabul airport by the retreating US troops. Some 22 military planes and 24 helicopters were flown by Afghan pilots, seeking refuge to Uzbekistan and Tajikistan (now in UAE); and some planes are in the US for maintenance. Taliban have close to negligible air force.
However, the remaining serviceable equipment is still sizeable in volume. Reportedly the smugglers' market is thriving and Iran has been on a shopping spree in Herat. If pushed, Taliban could sell and/or provide full/partial technology-access of some systems to China, Russia and/or Pakistan.
The vexing question remains the fate of ANSF rank and file. Taliban would do well to mobilise the ANA's existing cadre and recall/integrate elements that remained compliant with their tasleem strategy. IEA can seek professional regional help, correct ANSF's ethnic imbalance and rationalise its command structure.
Taliban government would like some measure of control over the ANSF. Therefore, a dual command format like China or the erstwhile USSR may evolve — with Taliban leadership integrated with the ANA leadership at platoon/company levels and above; and Taliban fighters/soldiers appropriately integrated with the existing ANA rank and file at platoon/company and battalion (kandak) levels.
Reorganisation of police force on similar lines seems possible. Special Forces would pose a problem given the tenacity of their opposition to the Taliban and their pro-US/West credentials. However, raising an optimum commando force from scratch may not be too difficult. Most AAF pilots need to be wowed back and encouraged to return.
A careful and ethnically inclusive amalgam of a regular standing force and an irregular cadre — to be mobilised 'on call' — suits Afghan values, demography and sociology. Taliban may consider downsizing and rightsizing the force levels given their needs for internal security, etc. A rough figure of up to 100,000 as per their past experience may be optimum. After all, it was not the conventional army that liberated Afghanistan.
Published in The Express Tribune, September 16th, 2021.
Like Opinion & Editorial on Facebook, follow @ETOpEd on Twitter to receive all updates on all our daily pieces.
COMMENTS
Comments are moderated and generally will be posted if they are on-topic and not abusive.
For more information, please see our Comments FAQ