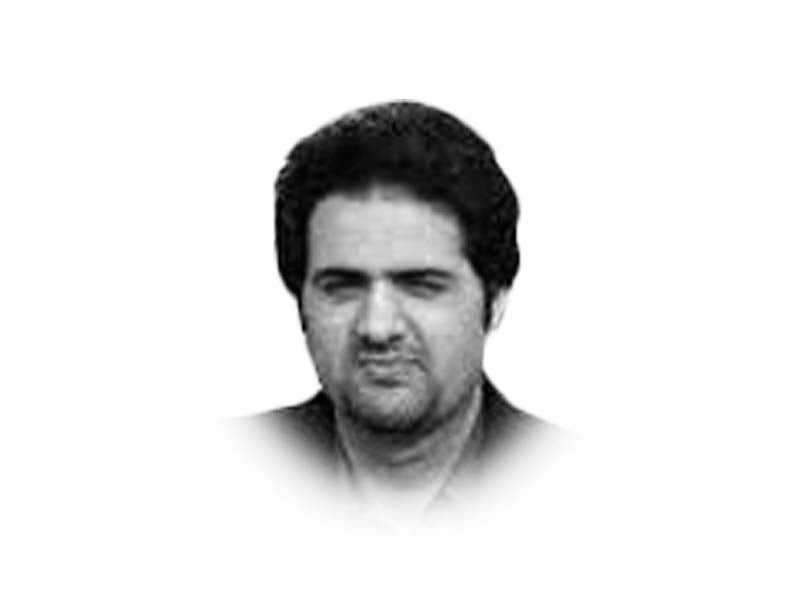 ---
There is a beautiful Metallica song titled "turn the page". The video of the song revolves around the life experience of a prostitute. In the start of the song, she talks, "I always wanted to be in the entertainment business without really realizing it. And I am now." It is quite moving to see her facial expressions change when she says those words. She mourns the fact that she wanted to be in the entertainment business as in being a movie star or a rockstar but that she ended up in the entertainment business of a different kind.
That reminded me of Amrullah Saleh in a strange way. Wearing western attire, he always gave interviews to western media that wanted to hear his anti-Pakistan tantrums. In one of such interviews, he had said that he would never surrender to the Taliban. He made it sound like he was the heroic saviour who would fight till death and defeat the Taliban or die but never would surrender. In reality, he proved to be his own saviour only. While the meaning of the word 'entertainment' got twisted by a strange twist of bad luck for the prostitute, the meaning of 'never surrendering' by Saleh had a cunning twist. Saleh basically meant that he would stay in Kabul for as long as his country would remain under the occupation of foreign forces. Absent that, he will run away like a coward along with the American taxpayers' money in one of the biggest heists in American history.
Over $6 million in cash and gold bricks were recovered from his residence after the Taliban captured Panjshir where Saleh led the so-called resistance along with Ahmed Masood. The question in my mind is not how so much money and gold were found but rather how much was not found. It is only common sense that this bounty is not some forgotten stash or mistakenly dropped luggage, but rather unloaded unessential items to make the rest of the cargo logistically practical to be taken away. When he had to throw away over $6 million in cash and 18 gold bricks like it was trash, imagine the ridiculous amount of US dollars and gold bricks he actually took away.
Once again, the meaning of the patriotism Saleh was talking about meant the stealing of the money meant for helping his countrymen. While the Taliban were marching triumphantly and the Americans were rushing out the door, Saleh had the vision, audacity, and chutzpah to fill bags with US dollars and gold bricks and take them to Panjshir with him. When the people were clinging to the departing US airplane and falling to their death, Saleh was clinging to his bags while escaping away.
It is quite astounding that Steve Coll had to quote Saleh tirelessly in his book Directorate S and treat his testimony against Pakistan and against the ISI as some gospel truth. Furthermore, what baffles me even more is that Steve Coll not only writes for The New Yorker but is also the Dean of the Graduate School of Journalism at Columbia University. Those students who have to learn journalism from him have my utmost sympathies.
Every time Donald Trump tweeted fake news citing some questionable source, he was called out on that and treated horribly by the western liberal media. Coll penned fake news citing a highly questionable source (Saleh) while writing his anti-Pakistan book. Somehow, Twitter doesn't ban him and The New Yorker is not asking him to apologise for spreading fake news. Even fossil fuel combustion vehicle companies have the character to recall their flawed vehicles. Penguin publishers aren't recalling their flawed product (Directorate S), which is filled with testimonies and interviews of an untrustworthy man who stole American taxpayers' money. I would advise Penguin to make their contribution to the fight against climate change by avoiding the use of paper for publishing such biased and gibberish filled books.
Published in The Express Tribune, September 16th, 2021.
Like Opinion & Editorial on Facebook, follow @ETOpEd on Twitter to receive all updates on all our daily pieces.
COMMENTS
Comments are moderated and generally will be posted if they are on-topic and not abusive.
For more information, please see our Comments FAQ