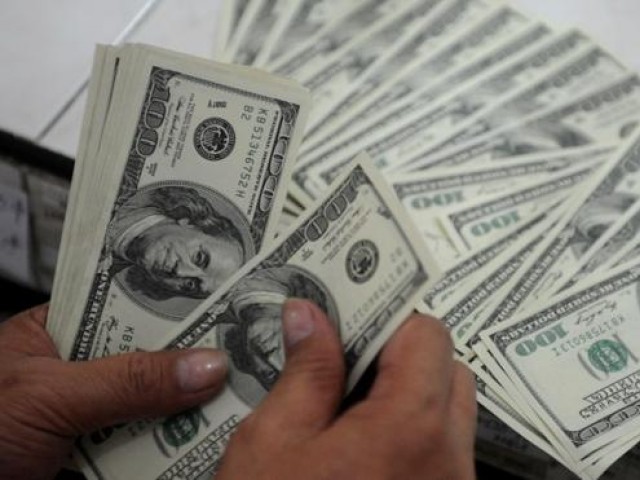 ---
LONDON:
Afghanistan's central bank on Wednesday said that it had seized more than $12 million in cash and gold from high-ranking officials in the previous government, including former vice president Amrullah Saleh.
A couple of days ago, the Taliban claimed to have recovered US dollars and gold bars stashed away at the residence of Amrullah Saleh who became one of the leaders of anti-Taliban opposition forces in the Panjshir Valley.
Ahmadullah Muttaqi, chief of the Taliban's multimedia branch, took to Twitter to post a video of purported raid on Saleh's residence.
Muttaqi claimed that a total of six and a half million US dollars, along with 18 gold bars, were recovered from Saleh's residence.
In a separate statement posted on its website, the Taliban-controlled central bank also urged all Afghans to use the country's local currency.
"All Afghans, and government and private institutions are requested to use the Afghani in contracts and other monetary transactions and trade to improve economic growth," the bank said.
Last week, Saleh's brother Rohullah Azizi was executed by Taliban, his nephew had claimed.
The news that Saleh's brother was killed came days after Taliban forces took control of the provincial centre of Panjshir, the last province holding out against them.
Also read: Taliban make themselves at home in Dostum's mansion
"They executed my uncle," Ebadullah Saleh told Reuters in a text message. "They killed him yesterday and would not let us bury him. They kept saying his body should rot."
The Urdu language account of the Taliban information service Alemarah said that "according to reports" Rohullah Saleh was killed during fighting in Panjshir.
Saleh, a former head of the National Directorate of Security (NDS), the intelligence service of the Western-backed government that collapsed last month, is at large though his exact location remains unclear.
Afghanistan's banks are running out of dollars, and may have to close their doors to customers unless the Taliban government releases funds soon, three people with direct knowledge of the matter said.
The cash squeeze threatens to upend the country's already battered economy, largely dependent on hundreds of millions of dollars shipped by the United States to the central bank in Kabul that make their way to Afghans through banks.
One month since the Taliban captured the capital of Kabul, bankers fear fewer dollars could inflate the cost of food or electricity and make it harder to afford imports, spelling further misery for Afghans.
COMMENTS
Comments are moderated and generally will be posted if they are on-topic and not abusive.
For more information, please see our Comments FAQ